His body is buried in Paris, but Chopin's heart is in Warsaw, inside the Church of the Holy Cross, as a final romantic gesture to his homeland. This was one of his last requests before death, and his eldest sister, Ludwika Jędrzejewicz, made it happen.
We visited the Church of the Holy Cross in Warsaw in the summer of 2021 to find Chopin's heart. We didn't fully believe this was a true story, so we had to see it with our own eyes and…
It's true, and Chopin's heart has a special place inside the church.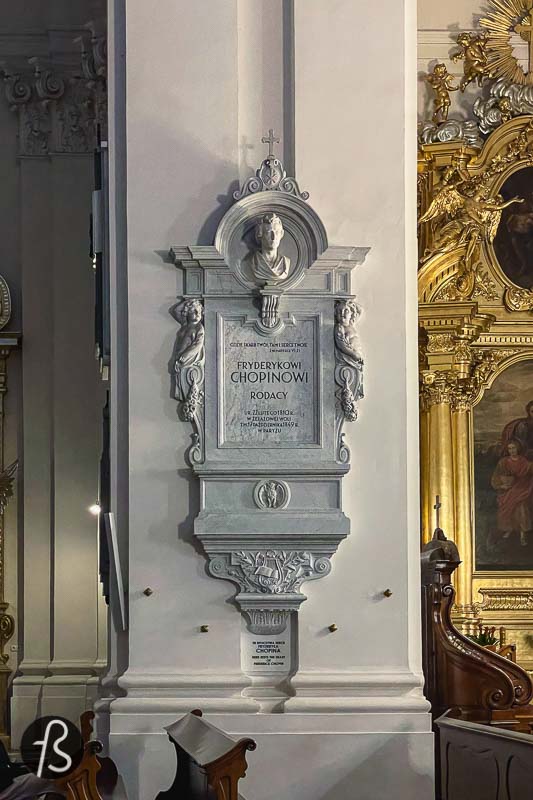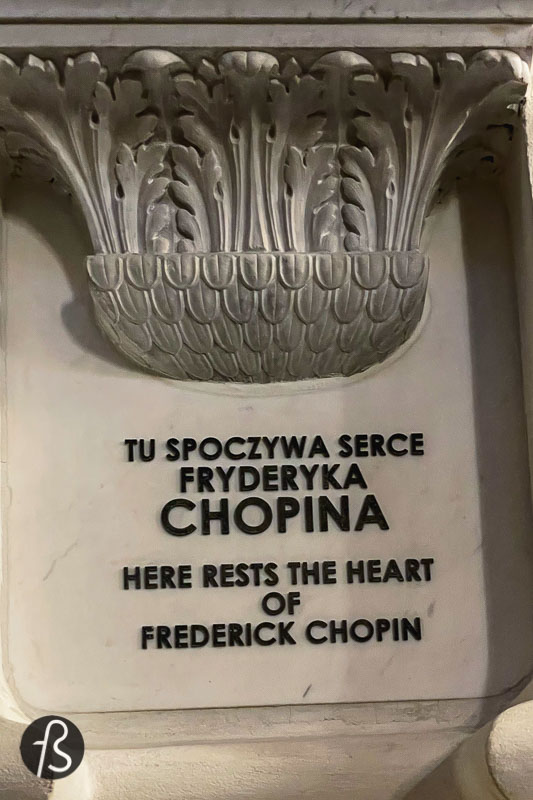 Frédéric François Chopin was born in Poland, in 1810, as Fryderyk Franciszek Chopin. His hometown is Żelazowa Wola, but he grew up in Warsaw, where he studied music and composed his earlier work. In his early twenties, he moved to Paris, and it was there that he became the pianist and composer that most people know today.
For most of his life, Chopin was in poor health. But in 1849, at 39, his health declined even further. He died, probably of pericarditis aggravated by tuberculosis, as it was discovered much later.
The funeral was held at the Church of the Madeleine in Paris. Chopin's tomb at the Père Lachaise Cemetery features the muse of music, Euterpe, as she weeps over a broken lyre. His body rests in Paris, but his heart is in Warsaw.
As requested by Chopin, his heart was taken from his body shortly after his death. He was fearful of being buried alive, and that wasn't an uncommon fear in the 18th and 19th centuries. Alfred Nobel, George Washington, and others were also cautious about this, and they all suffered from taphophobia.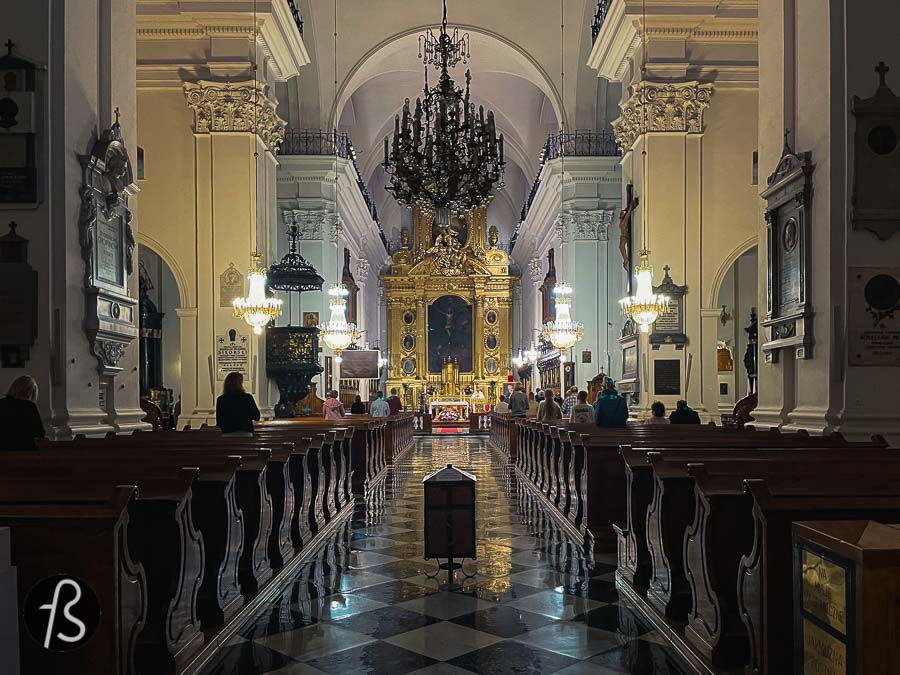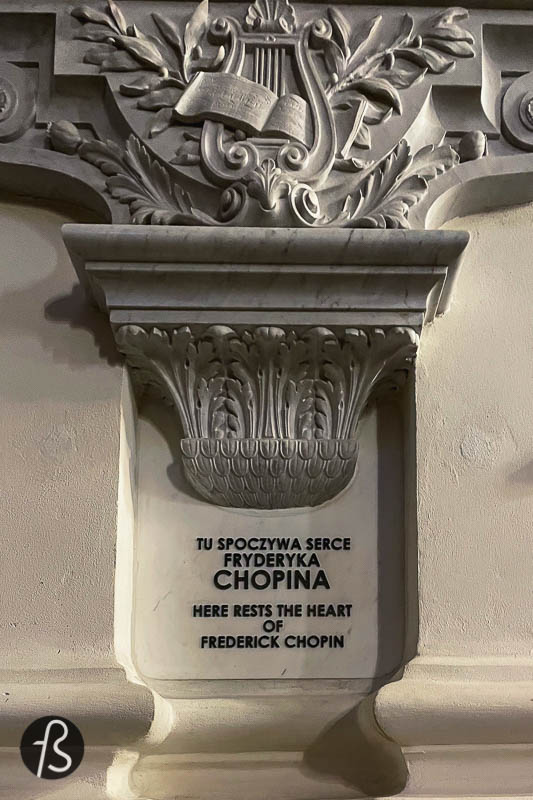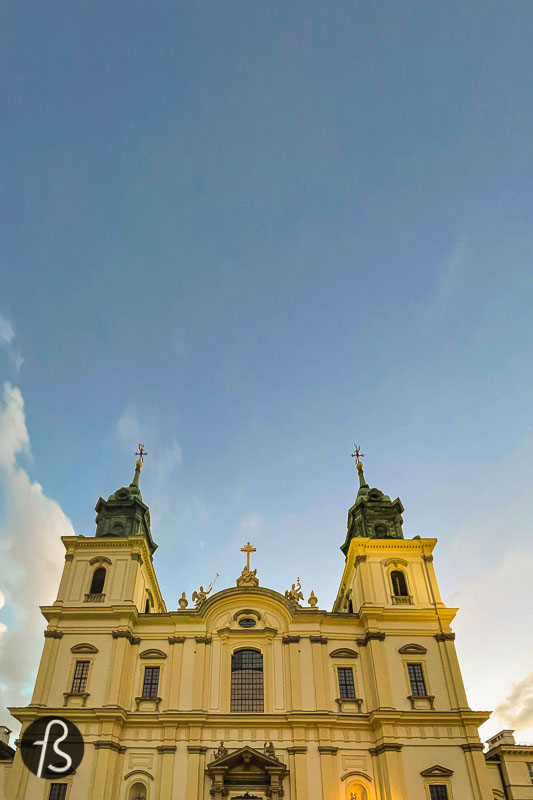 But let's go back to Chopin's heart for a bit.
One year after Chopin's death, Ludwika Jędrzejewicz took his heart back to Poland in a jar of alcohol, probably cognac, as it was used at the time to preserve organs. His sister hid the precious package during the trip and avoided agents and border officers. She successfully smuggled Chopin's heart to Warsaw, where it was put in a small monument inside the Church of the Holy Cross.
During the Second World War, Chopin's heart was removed from the church and kept at the SS headquarters under the watchful eye of SS commander Erich von dem Bach-Zelewski. During the Warsaw Uprising in 1944, the Nazi German forces suppressed performances of his music since Chopin was seen as a national icon in Poland.
After the war, Chopin's heart was brought back to the Church of the Holy Cross in Warsaw and interred in one of the church's pillars with a verse from Matthew, in Polish, that reads like "For where your treasure is, there your heart will also be."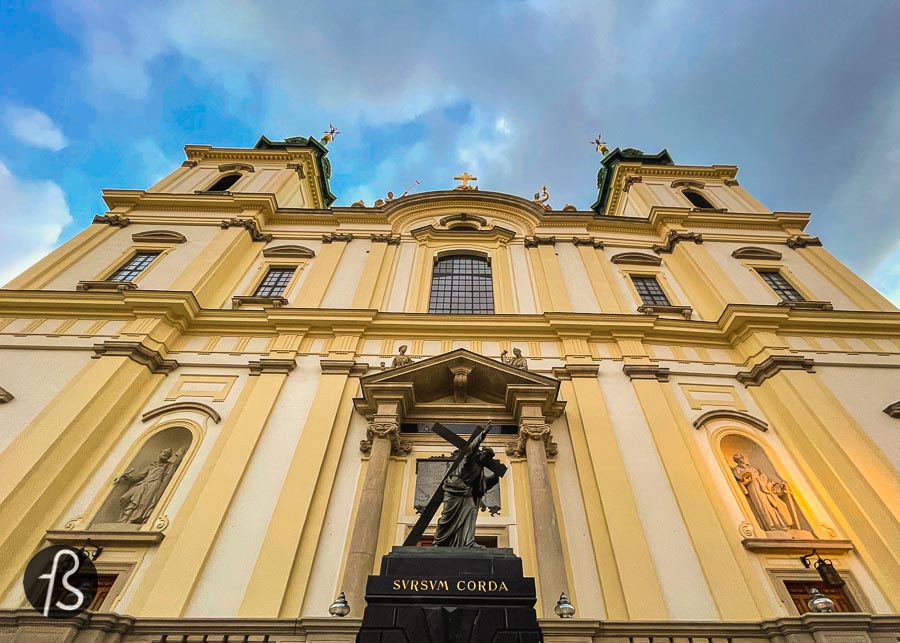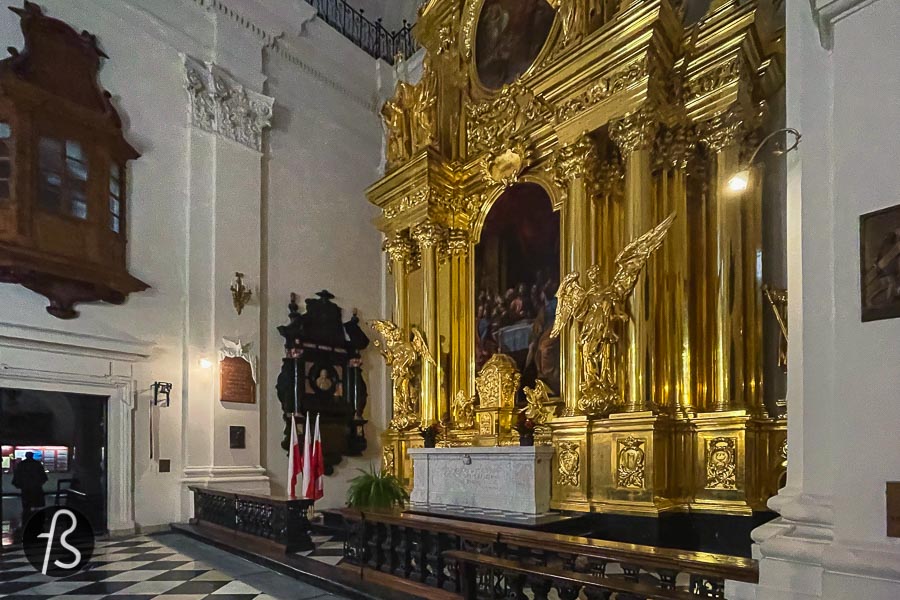 But this is not where Chopin's heart history ends.
Fast forward to 2014, when a small group of scientists, members of the Chopin Institute and church officials disinterred the jar containing the heart and examined its contents. The pot wasn't open, but they observed that the heart was enlarged and floppy. There was also a frosted appearance that led the researchers to conclude that Chopin's health declined because he suffered from pericarditis, a tissue inflammation around the heart that probably was the result of tuberculosis.
Chopin's heart is a symbol of Polish national identity, and it can be found inside the Church of the Holy Cross in Warsaw. For some people, this piece of his body has a lot of emotional value, and we can easily understand why.
We visited the Church of the Holy Cross in Warsaw and, by accident, witnessed a mass in polish just to take the pictures that you can see here. If you want to visit Chopin's heart, you need to see the map below and find your way there. Once you enter the church, watch the left side and read the text on the columns.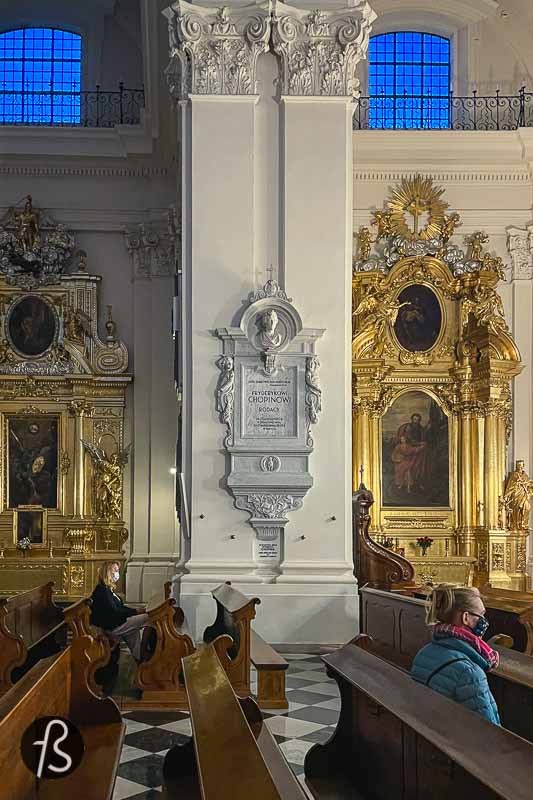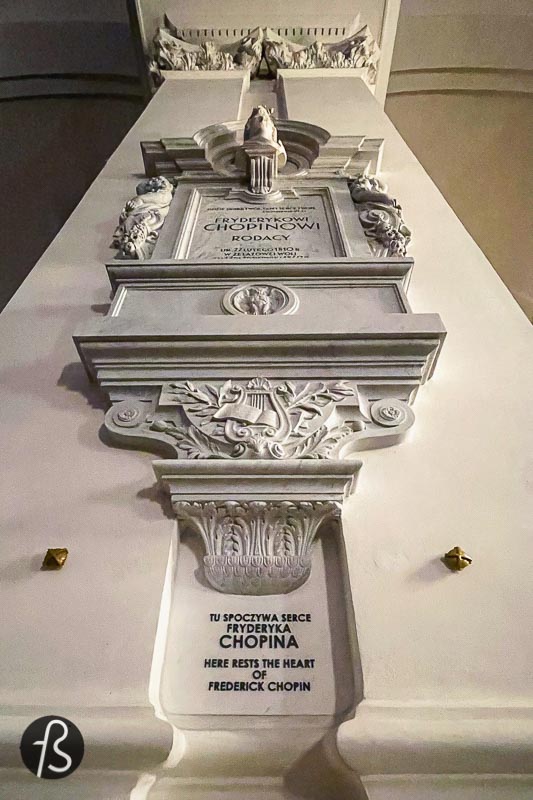 Chopin's Heart inside the Church of the Holy Cross in Warsaw
Krakowskie Przedmieście 3, 00-047
Warszawa, Poland
www.swkrzyz.pl