From time to time, I see lists that mention how cool Neukölln is, and every time I read these lists, they suggest pretty much the same places over and over again. Based on that, I decided to put my years of living in Neukölln as proof that I know the neighborhood well enough to develop a guide.
A simple guide, 36 hours in Neukölln, where you don't leave the community and see everything I believe you need to see here.
I have lived in Neukölln since early 2012 when I moved to Berlin. At first, goal was to find an apartment in Friedrichshain, Kreuzberg, or Mitte since those were the only Berlin districts I visited during my first trip to Berlin in the Summer of 2011. When I got here, I realized that everybody was also looking for flats in those areas. Then, I decided to go further away and try out some other parts of the city.
This is how I landed in Neukölln, and I remember being surprised when I mentioned to people that I lived there. Most of the reactions I got at the time were not positive ones. Still, I doubt most of these people ever set foot in the neighborhood for more than one evening of drinking. So, I ignored those opinions and continued to live here.
Years have passed since I moved to Rathaus Neukölln, and I cannot see myself living in any other part of the city. Coming from Brazil, I can see my home country in the chaos of the streets and the multicultural presence you see anywhere you walk around. Neukölln isn't what you expect to see in Berlin when you visit the city for the first time, but this is why this is such an exciting city to visit.
Historically, Neukölln has been on the outskirts of Berlin for a while. After the Second World War, the district was stuck between the Berlin Wall and the United States Air Force base at Tempelhof on the other. Because of this, the neighborhood became a hub for immigrants and guest workers who were looking for cheap rent next to the city center. Even David Bowie liked walking around the area and even dedicated a song to it.
A decade ago, or something like that, the district's cheap rents and multicultural vibes were discovered by students, ex-pats, and international artists and creative professionals. They moved in where Arabs, Turks, and Kurds lived and created what defined Neukölln as the most excellent Berlin neighborhood.
Nowadays, you walk around the main streets – Hermannstrasse, Karl Marx Strasse, and Sonnenallee – and you can see a mixture of kebab shops, trendy cafes, betting places, and fancy dive bars. But, whenever you take a different street, you will find something new to discover. This is why I love Neukölln, and I hope that, by the end of this guide, you can find the time to learn to love it as well.
36 Hours in Neukölln: A Short Guide to Berlin's Coolest Neighborhood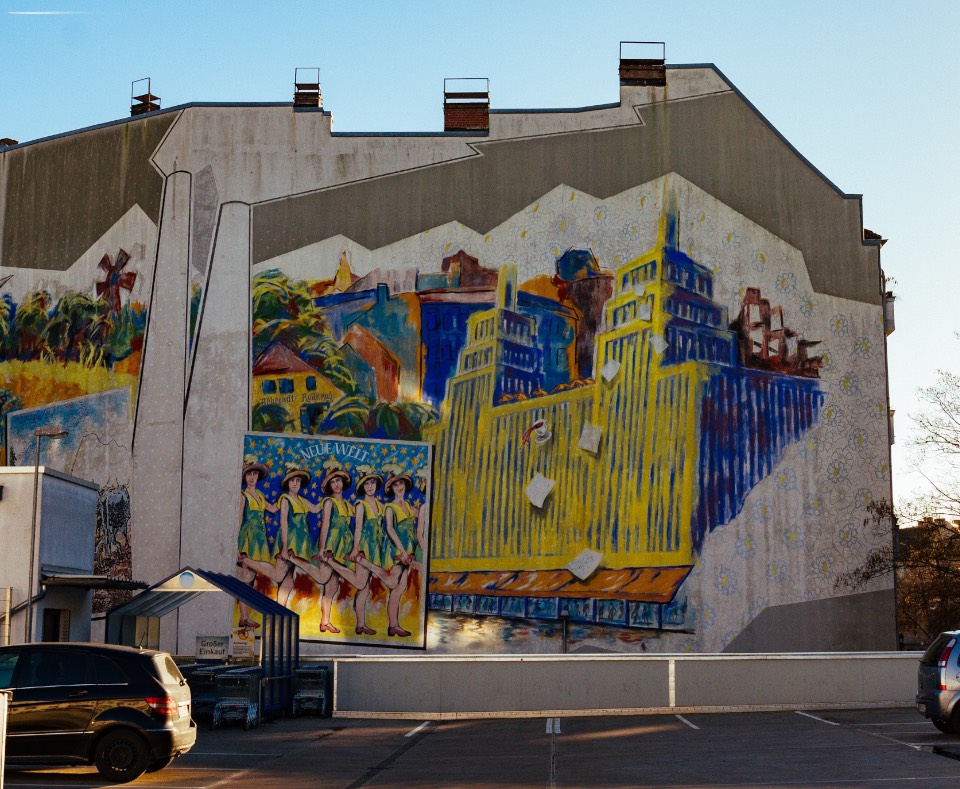 36 Hours in Neukölln, First Day – Morning
If you are arriving in Berlin from BER airport, you will start your tour of Neukölln on the edge of the neighborhood at Hermanplatz. Leave your subway here and find your way towards Sonnenallee. In the backstreets of what some people decided to call Kreuzkölln is where you will find your hotel.
Hüttenpalast is more than a hotel; this place is an experience. There, you will find large factory-like rooms decorated with old-school caravans and huts where you will spend the night.
Back in 2015, we spent a weekend there, and it was so adorable and unique that we didn't have any problems advising people to stay there.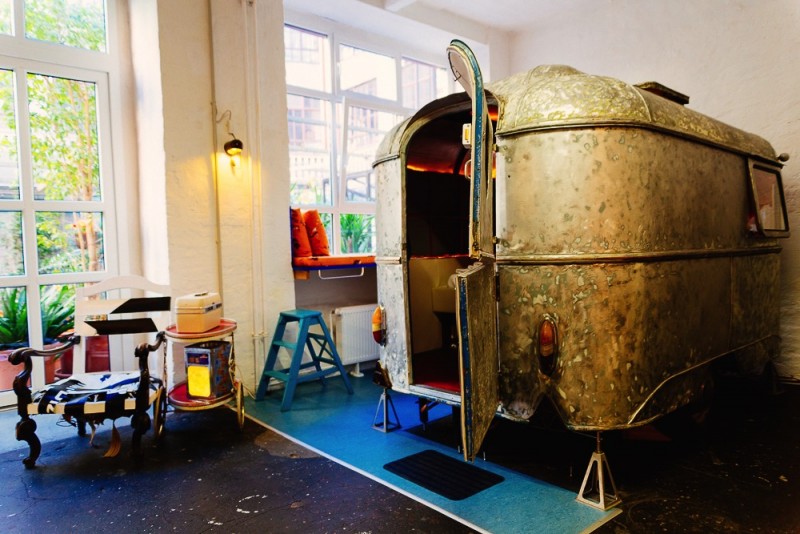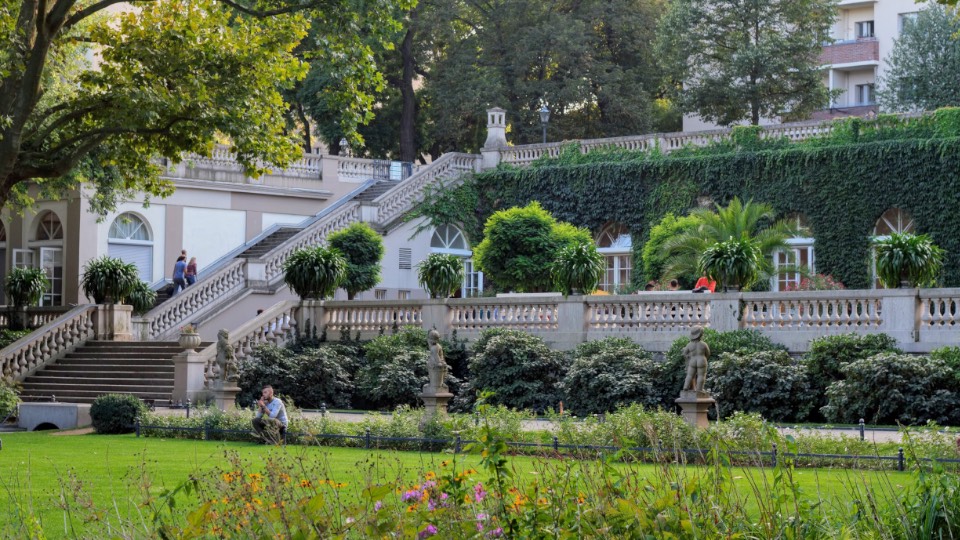 First Day – Lunch Time
After setting up everything at Hüttenpalast, it's time to go out and explore some of Neukölln has tastes. My advice here is simple: go to Pannierstrasse. You will have a few options depending on what you feel like trying out and the weather outside.
One of my favorite burgers in Berlin can be found there. Berlin Burger International has some cheap and filling burgers. But, if burgers are not what you want, you should try amazing pizzas from Olivetto in the same block. You should go to Espera in the same neighborhood for some coffee and dessert. They have some of the best coffee in the area and my favorite chocolate cake in Berlin.
Close by, two other places could be interesting as well. You could go for pizzas at Gazzo or Mantis at Gözleme. Both are amazing, so I decided to add them as further choices.
First Day – Afternoon
After lunch, I'd walk around the area with a beer and explore the beauty of the Landwehrkanal that splits Neukölln from Kreuzberg. It's easy to sit by the water and brew while you see the trees, the boats, and the people walking by. It's one of my favorite pastimes during the summer months, and I feel you should also try it.
North of Maybacher Uffer, close to Kottbusser Dam, there is a twice-weekly outdoor Turkish market with a vast range of fresh produce, textiles, and lots more. It's open every Tuesday and Friday, and you should visit if you have the time.
If you follow the Landwehrkanal south, you will get close to where the waterway splits in three. Treptow, Kreuzberg, and Neukölln are separated by the water, and this is where the Berlin Wall used to stand. Which makes this walk a little historical.
If you want to window shop, head to Weserstrasse, where hip shops sell vintage clothes and work from local designers. There, you will find Crazy Bastard Sauce and its tremendous and fantastic spicy sauce selection. You should taste some of them and buy everything you can carry.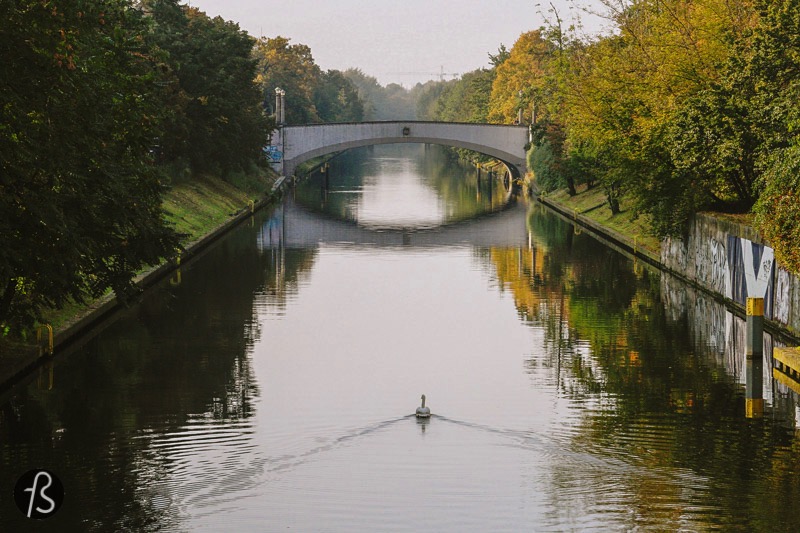 First Day – Early Evening
Now, it's time for some early evening beers, and my options are quite the opposite. One of them is Lager Lager, a small craft beer bar famous for its tasty beer. The other is Klunkerkranich, a hipster beer garden on top of a local mall with some of the best panoramic views in Neukölln.
Another place you could try is Das Gift, a cozy bar with a friendly crowd and many beer and whisky options.
After beers, it's time to grab something for a snack before you head somewhere else. Try the fantastic Turkish food at Imren. This place is an institution in Neukölln and the standard for taste in döners. Forget the long queues at the other places in Mehringdam. Imren is the place for döners in Berlin.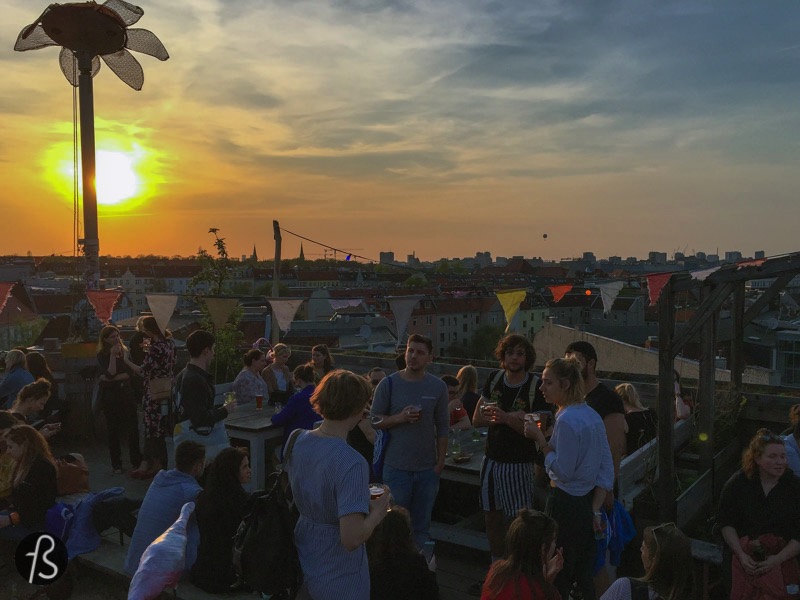 First Day – Night
If you want to party a little more, you should head to Loophole. Located in a former brothel, this is one of the best places to listen to experimental music. Another exciting site is Sameheads, which can provide live music that will last you an entire evening.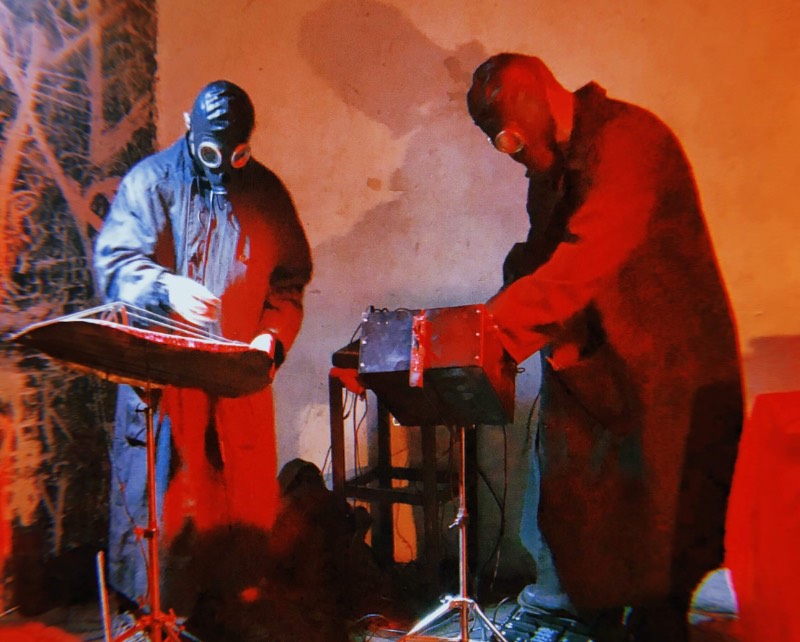 But if you are looking for something else, check out who plays at KM28 since there is always a great musician playing there, ranging from jazz to folk and electronic music.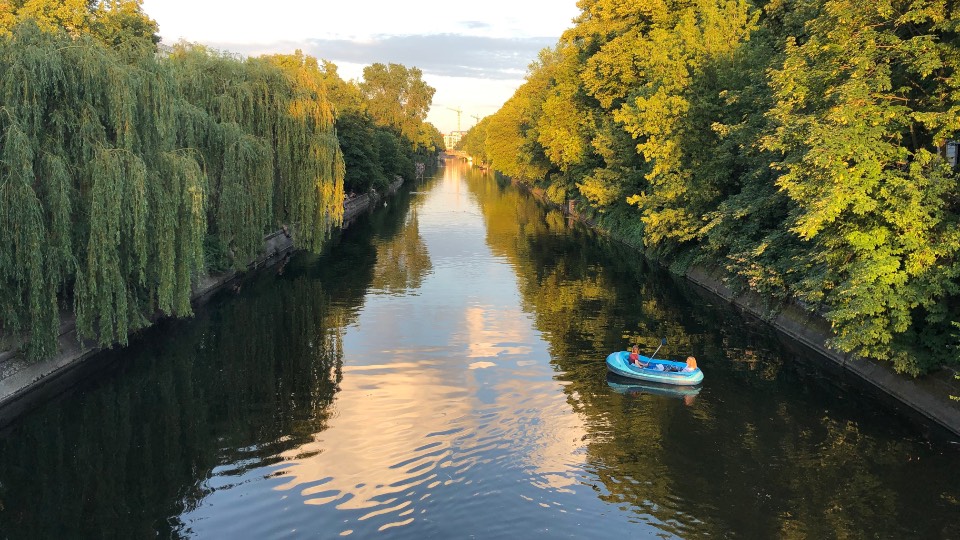 36 Hours in Neukölln, Second Day – Morning
If you want to have a breakfast of kings, there are two places you need to go. One of them offers my favorite brunch, and I always bring my friends and family there once they are in town.
This place is called Barettino, and they serve breakfast food the entire day, which is something great that I can share with people. Once there, don't forget to try their brownies.
Another option is Roamers, where you will find the best coffee in Neukölln and, maybe, Berlin. This is a small cafe, so be prepared to arrive there a bit earlier than usual and grab a table. Their breakfast options are all excellent, but focus on the coffee and the cappuccino while there.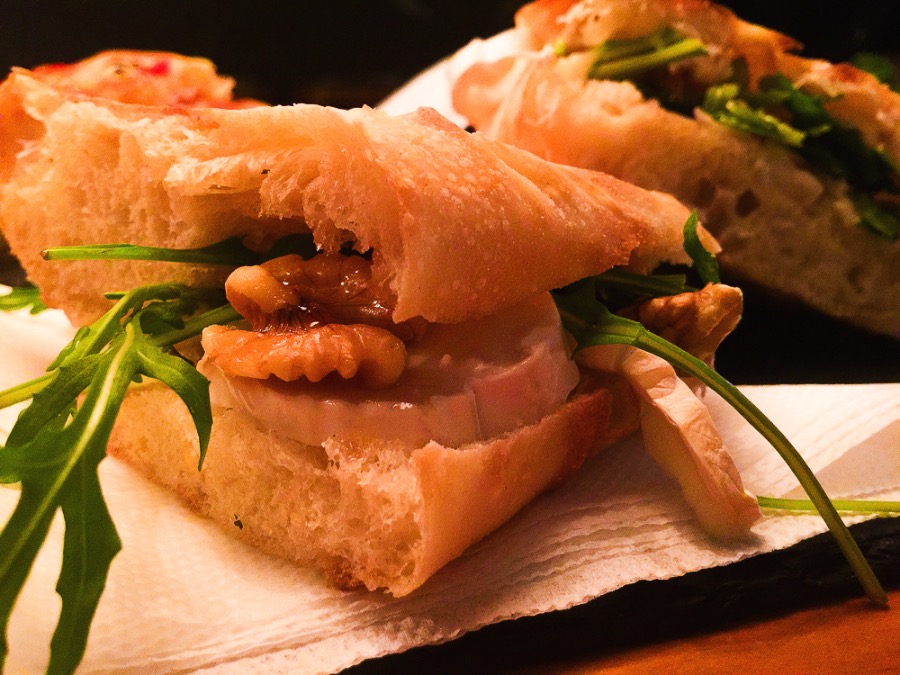 Second Day – Afternoon
Let's start this 36 Hours in Neukölln with breakfast at the hotel. After breakfast, it's time to walk to the historical center of Neukölln. We're going to go south on Sonnenallee and visit Rixdorf, the name of the district before the Berlin Act of 1920 that shaped the city as we know it today.
On the walk there, you may want to stop at Konditorei Damaskus, where you will find some of the best Arabic sweets ever. I wasn't a big fan of these sweets before, and everything changed once I visited this shop. This is how good they are.
Back on track, let's talk a little bit about Rixdorf. This community was founded in 1737 by Bohemian refugees, and today, you can walk around small streets and see what the city used to look like a century ago.
There are houses in back alleys that look like they stopped in time, and if you are in Berlin in early December, there is even the Alt-Rixdorf Christmas market.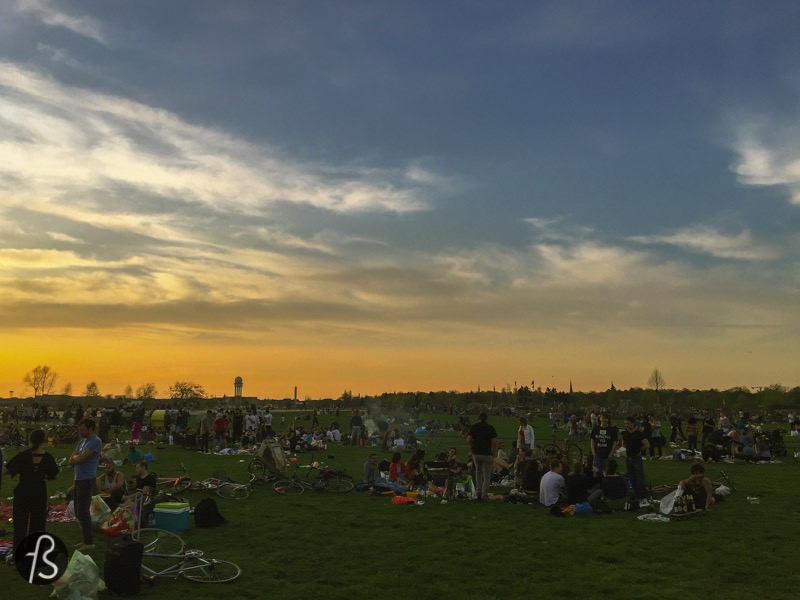 I brought you to Rixdorf so you can see how different Neukolln can be if you know where to look. But there is more. On Richardplatz, in front of Berlin's oldest smithy, there is an Austrian restaurant called Louis, where you can find the biggest schnitzel in Berlin. I always try to bring out-of-town friends there to see their faces when the schnitzel arrives. This is the perfect place for a late lunch, followed by a walk in the neighborhood since you must stretch your legs to help digestion.
The walk should lead to the gorgeous Körnerpark, a neo-baroque park that looks like it belongs in a fairy tale book. Hidden in the back streets of Neukölln, this park is a well-hidden secret that only locals know.
It's time to finish your walk with a sunset view on Tempelhof. Most of the park lay in the Tempelhof-Schöneberg district, but the east side is in Neukölln. I know I'm bending some rules, but I don't care since I love going there either way.
The area around this part of Neukölln is called Schillerkiez and is one of the most exciting parts of the neighborhood. There, you will find cool music shops like Staalplaat. And great cafes like Two Planets and Isla Coffee. You should definitely explore it further.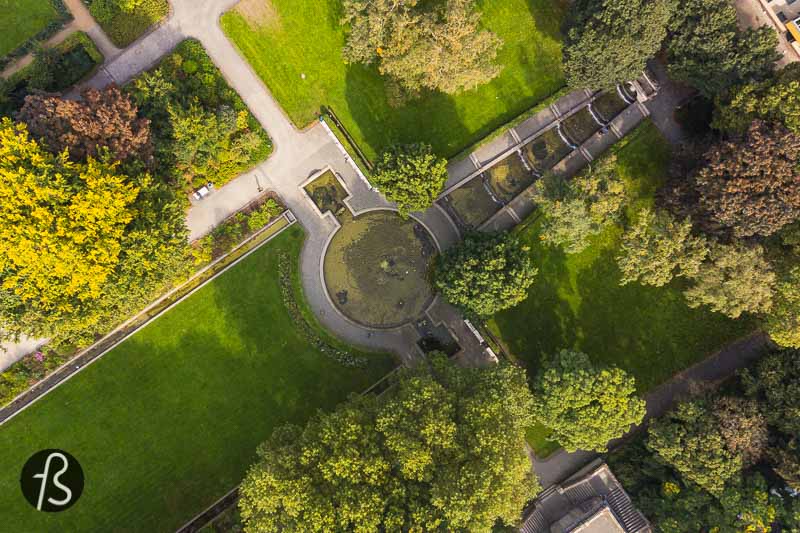 Second Day – Evening
My advice here is to end this second day exploring Neukölln with beers. Following my tips, you might be close to my favorite craft beer bar in Neukölln: Muted Horn. There, you will find many options for fantastic craft beer, but there is a special place for those who like sour beers. If this is your case, you know you have to come.
Next to Tempelhof, there are more bar options if craft beer is not your drug of choice. Brauhaus Neulich is an excellent place to sit down, relax, and listen to some DJs playing. Close to it, there is Keith Bar, with lots of options for drinks and excellent service. But I have a place for you if you want something more authentic, something more Berlin in the 90s. Syndicat is a punk bar straight from the time when Berlin was famous for its squats and crazy parties. And it's one of my favorite bars in town.
After your beers, don't go back to Hüttenpalast with an empty stomach. Try some of my favorite pizzas in town at Pizza Pause. This is an underwhelming-looking place with some really great-tasting pizza.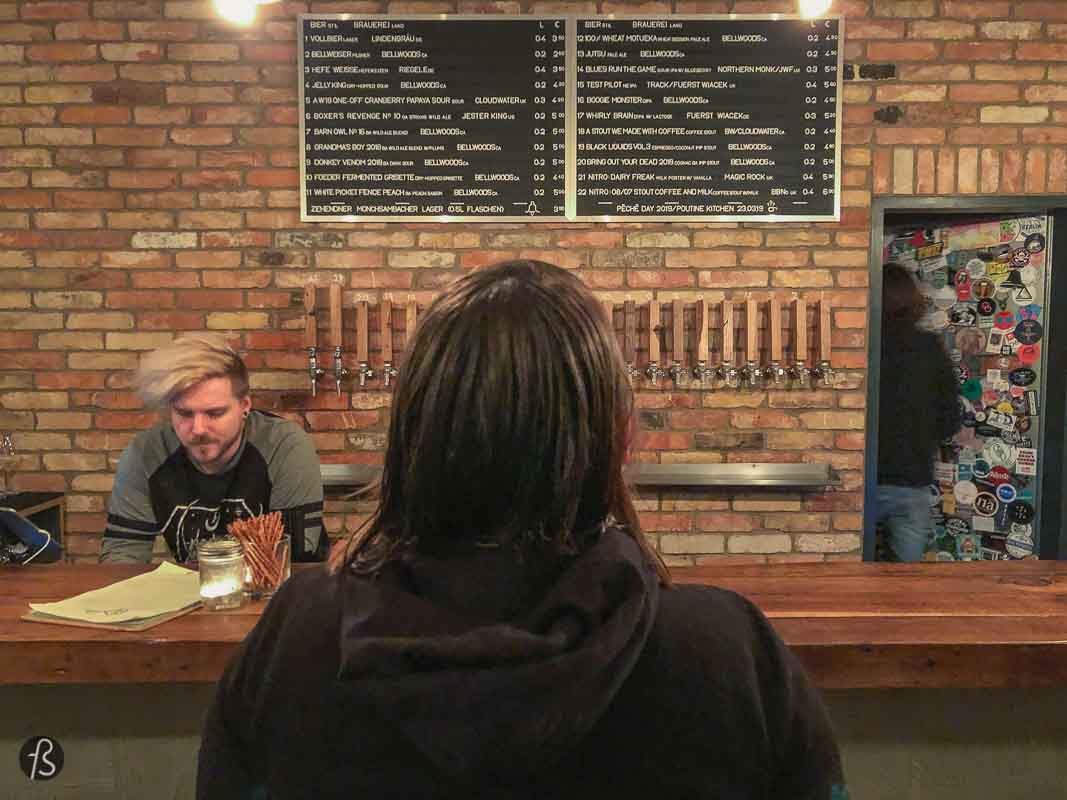 This is it. Your 36 hours in Neukölln have come to an end, and I hope you had your share of fun, good food, great beer, and lovely walks in the neighborhood I decided to call home. But, if you are looking for more places to explore and things to do in Neukölln, I have some articles for you.
Maybe you can try to look for the only statue of Lenin in West Berlin. You can also check out where Luka Magnotta was arrested, which may be too specific, but this is how we go.
Schulenburg Park is quite an exciting place to visit as well and Blub used to be a famous water park in Berlin but now lays abandoned, maybe it's your time to see it.
36 Hours in Neukölln: Exploring Berlin's Coolest Neighborhood