When we were in Umeå to cover the opening of the city as the European Capital of Europe, there was one exhibition that caught our eye. Umeå – European Capital of Hardcore 1989-2000 was it, and it was cool to see how everyone seemed to care about the hardcore scene in Northern Sweden.
Posters, flyers, demo tapes, and a lot of pictures from all the bands that spawned out of Umeå.
Umeå is the European Capital of Hardcore
In the mid of the mid-1990s, Umeå became the hot spot for hardcore in Europe. Most of the bands were strongly associated with animal rights and the straight edge movement and lots of them were really good.
Refused and Abhinanda got recognition first and left a huge impression on the world of hardcore but they were not alone. As you can see from the flyers we photographed while at the exhibition, Umeå was bursting into hardcore and I think there must be something on their water. It must be.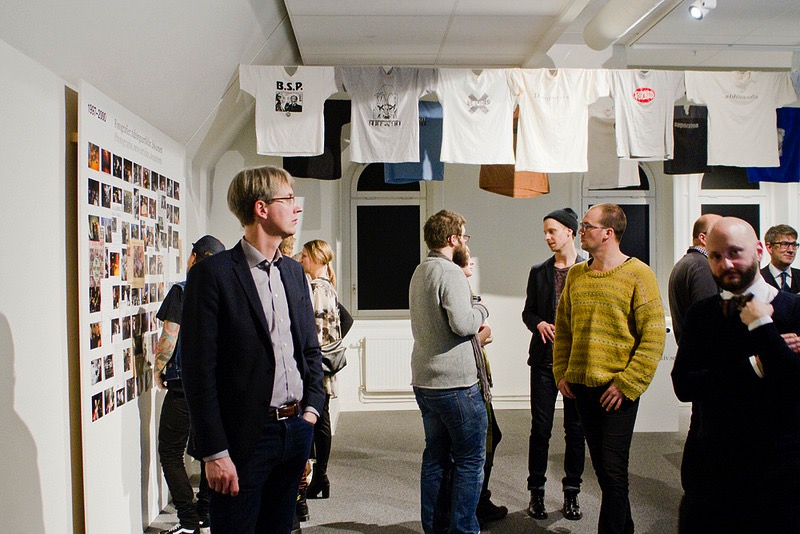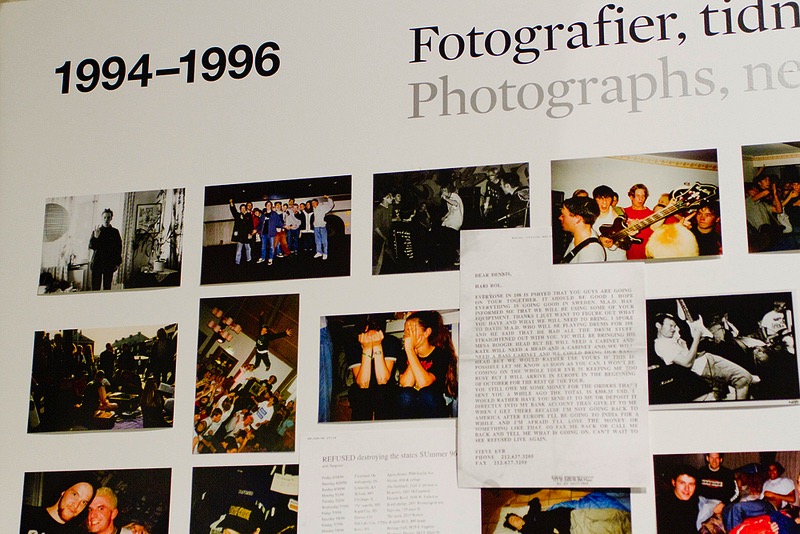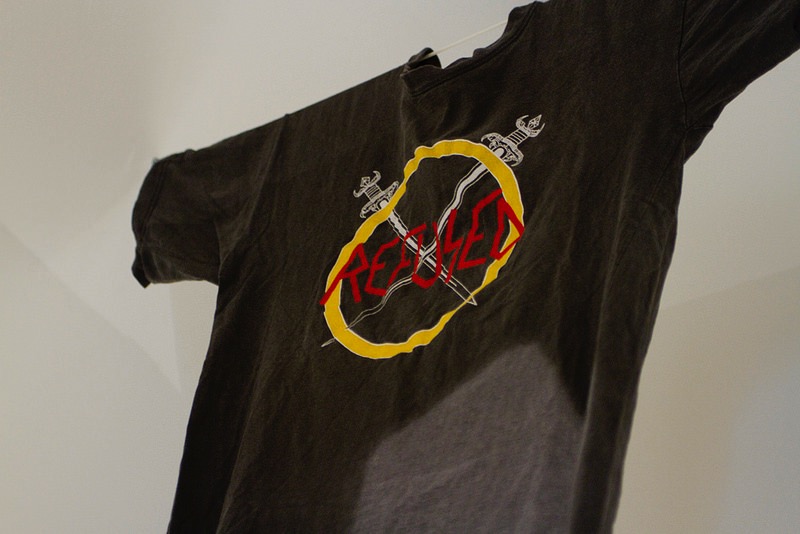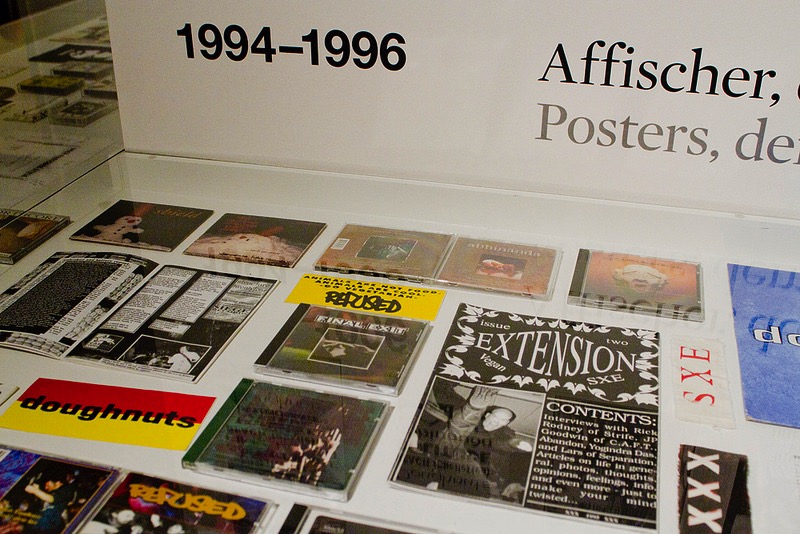 Now it is time to listen to some of the best Hardcore from Umeå
The first band we have to mention is Refused since i am listening to it while i write this. Refused was the biggest hardcore band in Europe during the 90's, even being indicated to a Swedish Grammy award three times in that decade.
If you start listening to all their albums, you are going to see how different they sound from each other and get the musical progression easily.
Listen to The Shape Of Punk To Come and you will get why they are so good.
I read Doughnuts on lots of flyers at this exhibition but i have never heard of them before. And it came as a big surprise when i learned that they were the first all girl straight edge band.
Their music was pretty technical and the vocal style was quite unique. Feel Me Bleed was their second album and it is my favorite one from them.
I had never heard of Abhinanda before this exhibition and it was great to discover such a cool band. Together with Refused, they were the leading bands on the Umeå hardcore scene. And, they were the first band to come out on a Desperate Fight Records.
This small label was created by Dennis Lyxzén from Refused and Jose Saxlund from Abhinanda to release records by most of the bands in the huge local Straight edge hardcore scene known collectively as Umeå Hardcore. The album below is Senseless and it might be their best one.
Final Exit was something like a all star band from the hardcore scene in Umeå. Members from Refused, Abhinanda, Kid Stone played a more old school hardcore influenced hardcore in the way of Sick of It All and Agnostic Front. 
Umeå is the name of the album below and it is the last one they released before breaking up in 1997.
The (International) Noise Conspiracy is the name of the band that was formed after the end of Refused. Featuring members of Doughnuts, Separation, Saidiwas and, of course, Refused, they played a mix of punk rock and garage rock filled with impassioned left-wing political lyrics.
They are one of the last bands to come up during those years but i think they are one of the best. Survival Sickness is the name of the album below.
---
The exhibition Umeå – The European Capital of Hardcore 1989-2000 will be shown from February to April 2014. And is presented by the Archive of Popular Movement in Västerbotten in collaboration with designers SGC & LLLL and Umeå 2014 at the Guitars Museum Umeå.