Germany was united for less than a year when the guys behind the Berlin Channel decided to rent a helicopter and fly over this newly reunified city. From that day flying over Berlin in 1991, we have the video above that needs to be seen in full screen.
The flight starts at Flughafen Schönefeld, which used to be on the East German side of Berlin, and from there the helicopter goes north.
It crosses through where the Berlin Wall used to be in Waltersdorfer Chaussee in Rudow, and it continues to Tempelhof, that was still in use.
This video of a helicopter flying over Berlin in 1991 shows us a city that doesn't exist anymore.
The area around Alexanderplatz is, for me, the most exciting part of this flying over Berlin video. It is weird to see how empty it used to be. It is even stranger to see the Palast der Republik still standing. But the emptiness is the most disturbing part of this short movie.
And you can see emptiness when the helicopter flies over the Brandenburg Tor and where Potsdamer Platz would stand a few years later. There are green fields and Tiergarten around there, and it is peculiar to see how much that area of Berlin changed in all these years.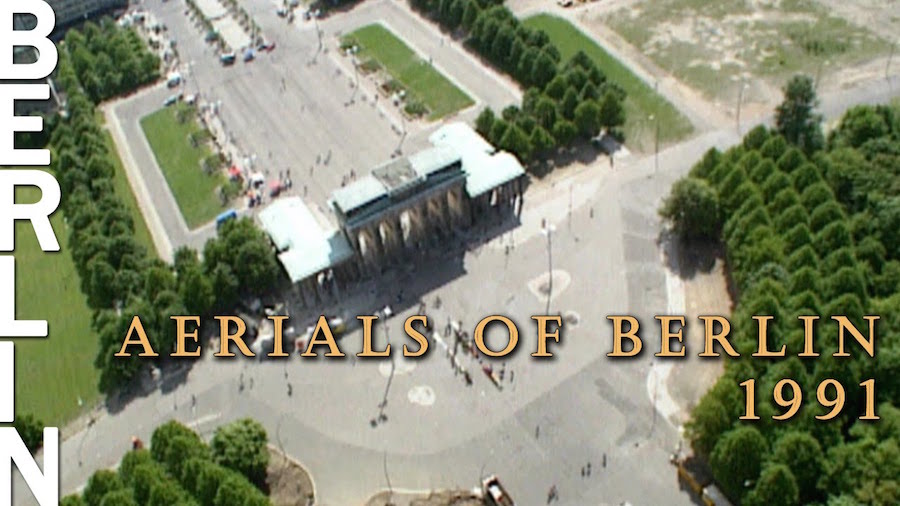 The Reichstag doesn't have a dome, the German Chancellery building doesn't exist, and the Paul-Löbe-Haus isn't there as well. It's a different Berlin that I will never see for real.
And I have to say that I like this Berlin where the Fernsehturm looks a bit darker, and there are empty green fields everywhere. The city feels more open, different and, almost, wild. But this Berlin doesn't exist anymore. At least we can see how it used to look like in this video from 1991.
If you like watching videos of how Berlin used to look like, you are going to love this one from two guys exploring Berlin after the Fall of the Berlin Wall and this home movie from Berlin Mitte.
---
If you like what you read here, you should join our Discord channel; there, you will find a place for open discussions about all the themes we talk about here, and it is a free space for you to share your questions, comments and suggestions.
If you are not a fan of the platform, you also can join us on our Facebook group or our Twitter and Instagram. We usually post all the lovely images we see and do there, together with curating the best links of all World Wide Web. No joke!
Subscribe to our newsletter for discounts in hotels and photo gear, freebies and much more.