Porvoo, Finland, is a small and beautiful city close to Helsinki. If we lived in Finland, the city would be our favorite day trip since we fell in love with the mixture of the Old City Center with the nature surrounding the city and the warmth we felt talking to the people there.
Before talking about what we loved in Porvoo, it is better for us to explain a little about the city so you can understand what are we going to talk about.
When I Visited Porvoo, Finland
First things first, Porvoo is the second oldest city in Finland. The city has been around since the 13th century, but most of the buildings we saw date back to the 19th century during Russian rule.
Now, we can start with our list of things you should do in Porvoo.
Explore the Old Town of Porvoo
On our first day in Porvoo, we decided to explore the old part of the city by foot, and we found this unique mosaic like town that was closer to a maze than a proper city center. We did get lost walking through the cobbled streets, but it was great. We even managed to eat reindeer pizza at the Gabriel 1763 Bar & Restaurant, and you need to try it. But, if reindeer is too much for you, you should try Zum Beispiel where we had an awesome lunch on our last day there.
Since most of the shops, restaurants, bars and boutiques are located in this part of the city, if you want to shop around, you know where to go. But don't forget to explore the side streets and small lanes, there you are going to find yourself out of the modern world and surrounded by buildings dating from more than 200 years ago.
It is also here that you will find the most photographed area of Porvoo: the Red Shore Houses. These red houses are painted red since the late 18th century, and they were painted like that in honor of King Gustav III of Sweden who visited the city back then. These houses on the Porvoonjoki shore were used as storehouses for coffee and tobacco but nowadays they are mostly used as houses. You can still walk around and visit the area easily.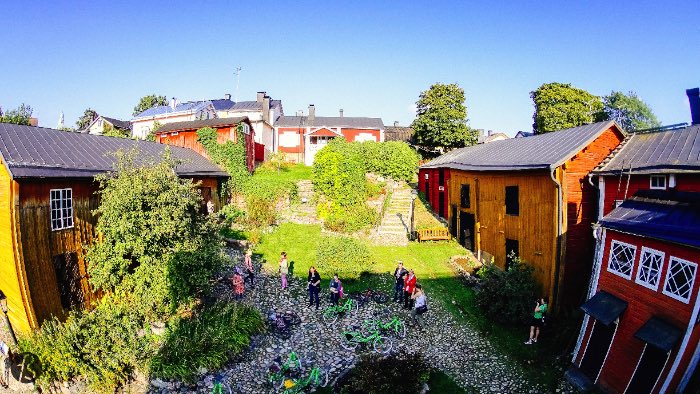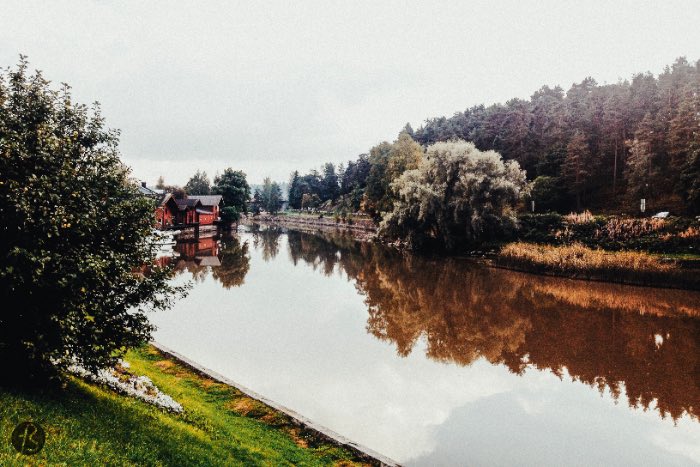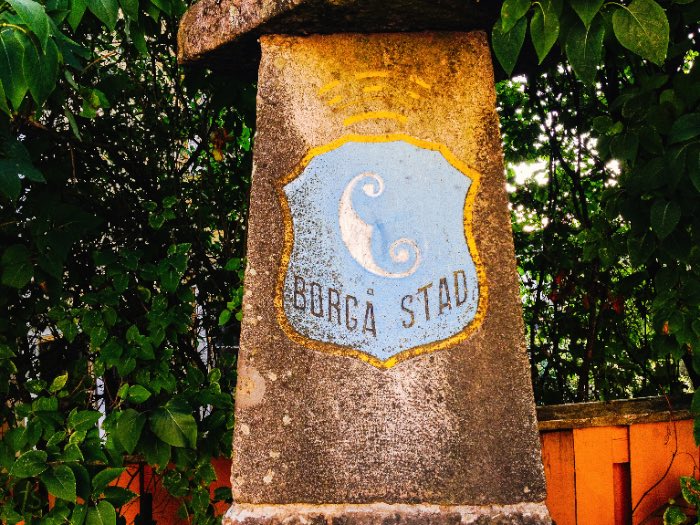 It was there that we manage to find Elvis Presley Boulevard. Cool right?
And it was on the Porvoonjoki that we had our first experience paddling! It was great but, also a little scary. But we would advise most people to try it out since you are going to see Porvoo in a really unique way and you can even find a new hobby.
Visit the Ancient Iso Linnamäki Fortress
Like we said before, Porvoo is an old city. So old that, north of the Old Town, there are ancient monuments. How ancient? You may be asking yourself right now. So ancient that there is even an Iron Age burial site, discovered back in 1965.
Iso Linnamäki is the site of one of the biggest fortresses in Finland. There you can walk on top of wooden bridges on top of dried up moats that can still be seen from above. We have to say that it was a really cool experience to walk around the place while trying to imagine the people that built the fortress only god knows when.
At the hill, you can also see one of the Albert Edelfelt's sources of inspiration to paint Porvoo in the 19th century. During winter, you can enjoy a great time sledding and during summer, you can have some fun doing picnics and talking around the pine trees and wooden bridges. We have to say that we loved the view from there.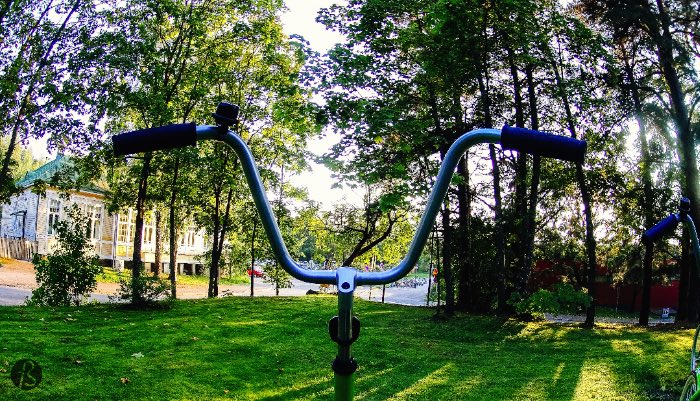 Rent a bike and explore the nature
On our first day at the Travel House Porvoo, we woke up too early and decided to go south of the Old Town. Where to? Sikosaari, a small island close enough to Porvoo that we could reach it and come back in less than 30 minutes.
It was at Sikosaari that we started to fall in love with Finland's nature. As Brazilians, it is hard to believe that we like nature somewhere else but we did. Mostly because everything was so different from what we grow up with but not just because of that. Everything around Porvoo was so beautiful and well kept that we could just camp around the city and stay there. And, by the pictures below, you have to agree with us.
On one of the magical days, we were in Porvoo, we decided to go south of the city again. We climbed hills to see the view that was almost magical. We cycled on small trails that lead us to tiny empty beaches and we even saw a really well behaved pig. Surreal.
Enjoy your day at Haikko Manor
At the end of this bike tour through Porvoo>'s beautiful nature, we found ourselves having lunch at one of the most beautiful hotels we ever saw in our lives, Haikko Manor. The lunch we had there can only be described as superb. But it wasn't just the lunch that was great.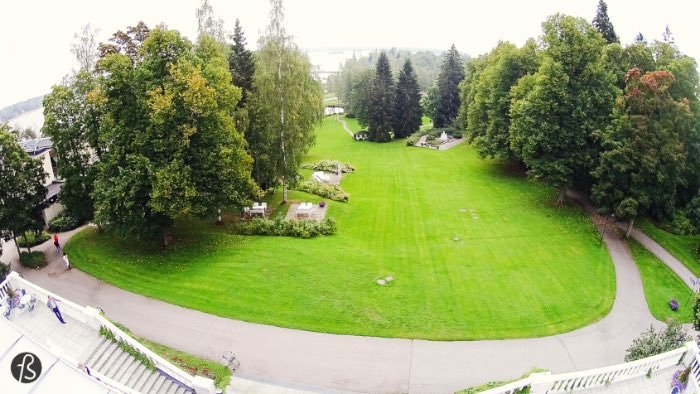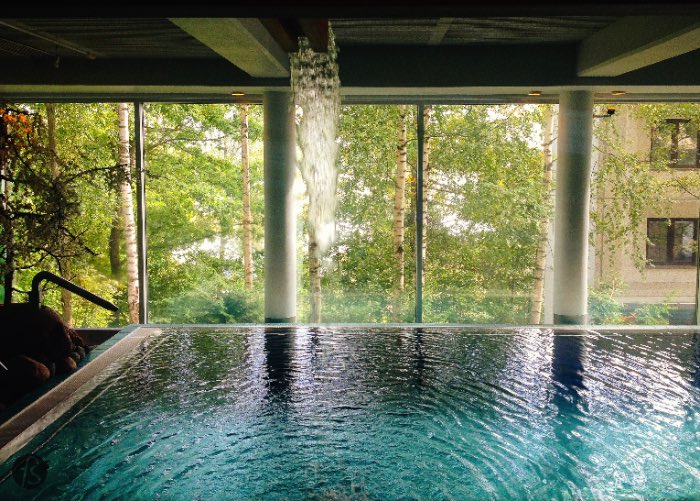 Find a boat and enjoy the Archipelago around Porvoo
We did lots of amazing things in Porvoo. We saw lots of beautiful places, but nothing beats the beauty of Äggskär Island and the Pellinki Archipelago. We have never seen island like those and by the pictures below, you have to agree that they are beautiful.
Our day at sea started at Äggskär Island where we stayed for an hour taking pictures, exploring the seashore and the island rock formation. Our favorite pictures from this trip came from this island.
Our day at sea ended at the Pellinki Archipelago, a beautiful place that can be reached by your own boat, but also by car or bus. We crossed by ferry from Pellinki to Tirmo on our way back and it was an experience in itself since it is one of the only ferries in Finland.
Besides taking awesome pictures, we went to a sauna, Finnish style, and we did some swimming as well. It was there that we lost our Action Camera in the Gulf of Finland but this is a story for another post. Also, we wrote a full article about how fantastic we found these islands to be, you should take a look there as well.
Where to Stay in Porvoo, Finland
During our days in Porvoo, we slept on the Porvoo Hostel and we had a lot of fun there. Essentially, the place is a hotel with a kitchen and a common shower room with the hostel price tag.
We stayed in one of the double bedrooms, and everything was clean and comfortable. The staff deserves an award since they're the most friendly bunch of people we ever met. Ask around about the history of the place and you're going to listen to some good stories and learn even more about Porvoo.