We didn't know much about Poznan before we visited the city in the summer of 2014, and we fell in love with this Polish gem. Our stay in Poznan was so great that we kept sending our friends there, and after a while, we realized that we never written a proper guide to Poznan.
So, if you are looking for a guide to this city, you can stop your search because now you will see many things to do in Poznan.
Below, you will find a massive list of the places we enjoyed visiting during our week, exploring everything we could in Poznan.
Sit back and get ready to learn a lot about the birthplace of the Polish nation.
Navigate through our List of Things to do in Poznan.
What to See in Poznan if you love History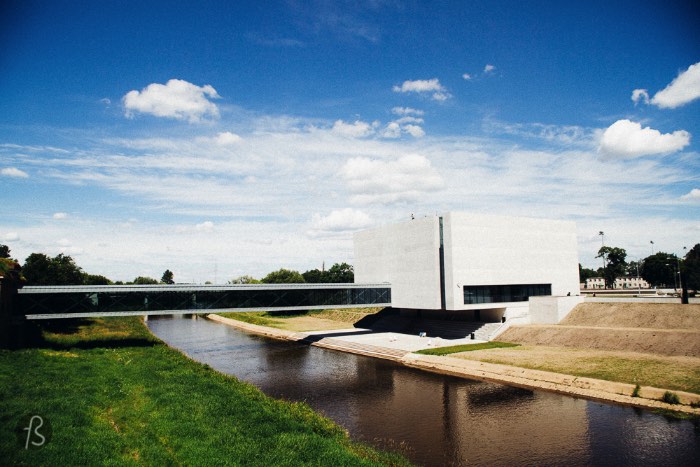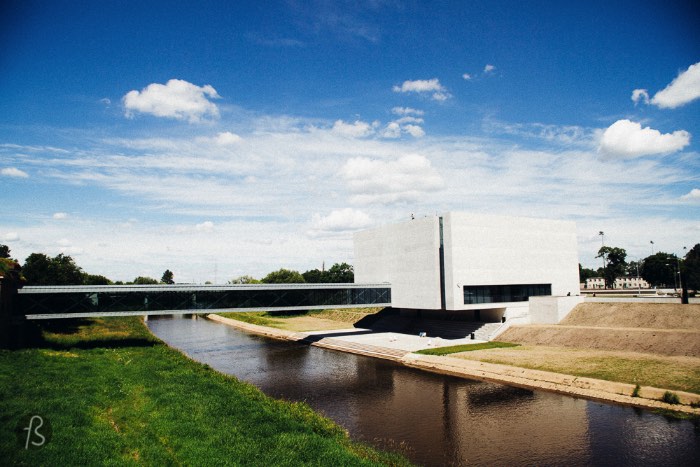 Brama Poznania
If you want to learn more about how Poznan came to be the city it is today, the place you need to go is Brama Poznania. There, you will learn the story of Cathedral Island through multimedia interactive presentations and installations that teach you everything you need to know.
It may sound boring, but this place is a must-see. After a visit to the museum, you start to understand how Ostrow Tumski came to be the cradle of the Polish state. There you won't find any artifacts. Brama Poznania is a place of storytelling, and this is what you will see there.
Located in one of the oldest parts of Poznan, where the Warta and Cybina rivers meet, the building mixes the old and the new. On one side, you can see a modernist building filled with interactive storytelling installations,; on the other, you can see the Cathedral Lock that used to be part of the Prussian Fortification system.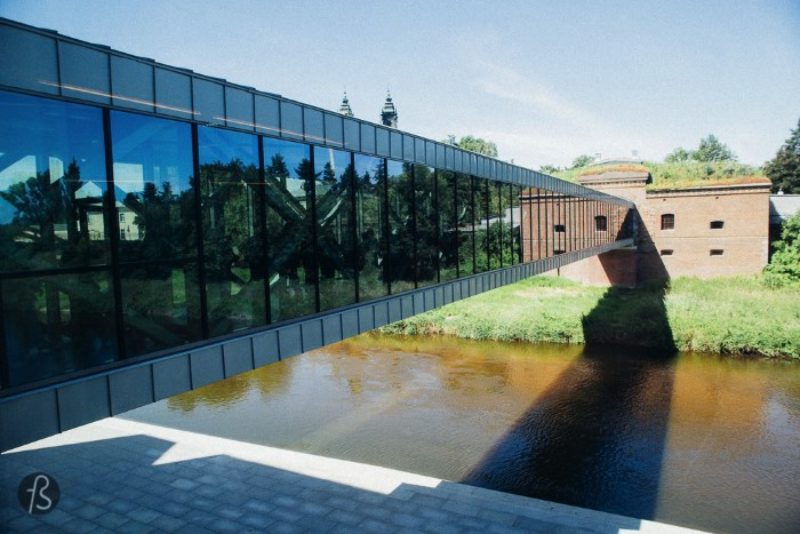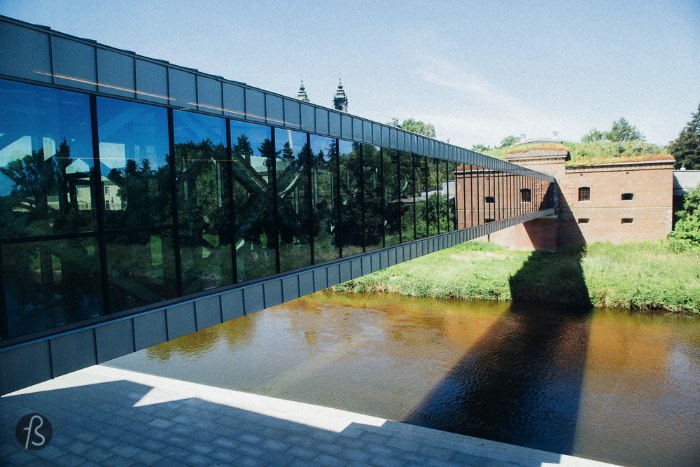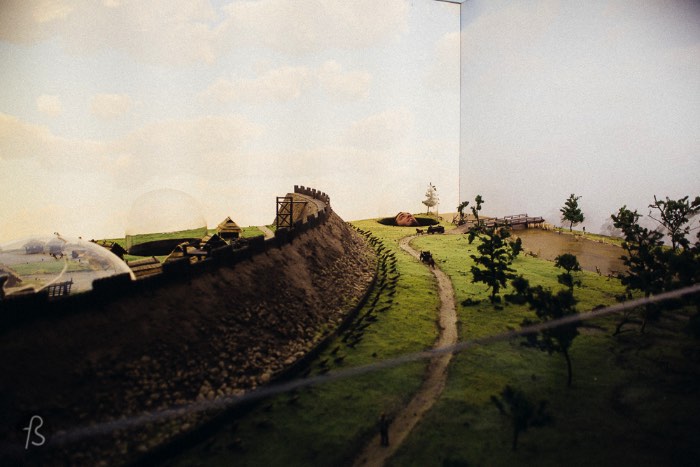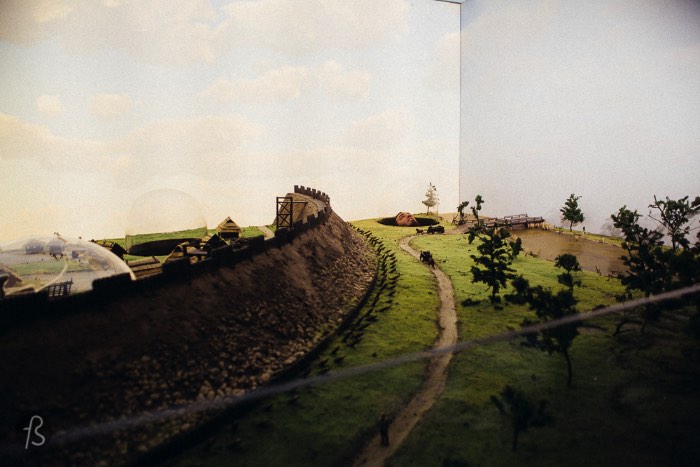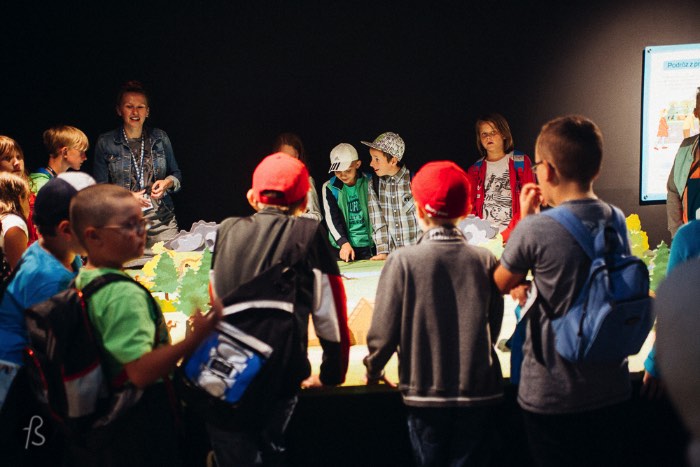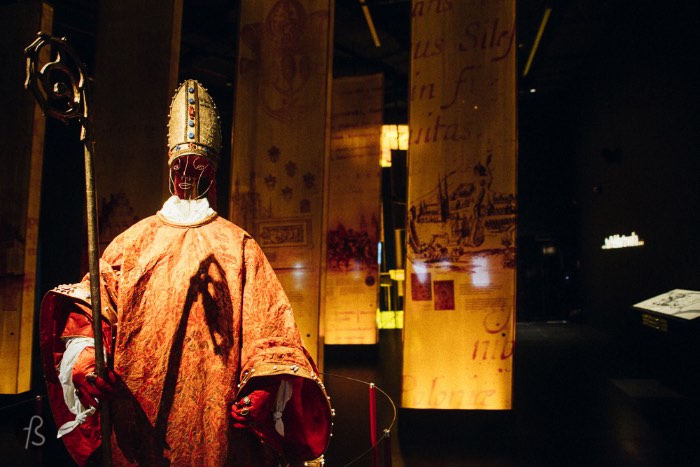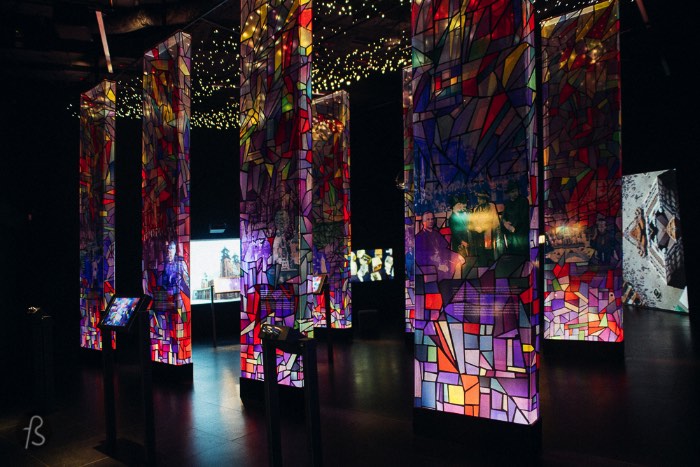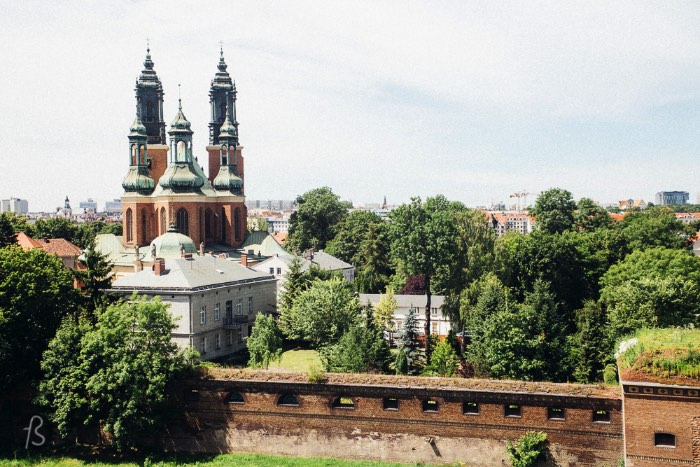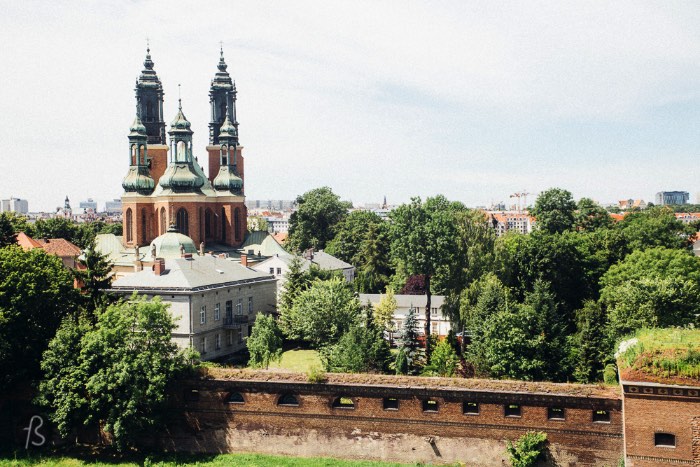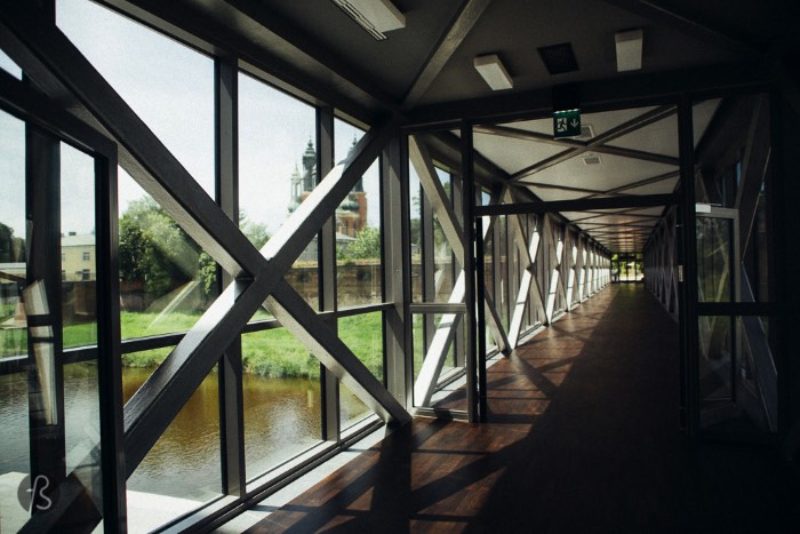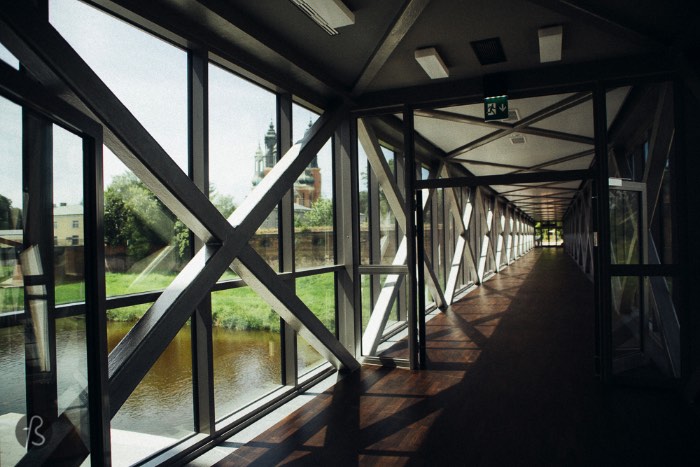 Genius Loci Archaeological Park
Genius Loci Archaeological Park is for hardcore history lovers like me. There, you can see a different view of Poznan's medieval past. This is an archeological site where you can unearth, reconstruct, and understand the life of the people who used to live on Cathedral Island more than a thousand years ago.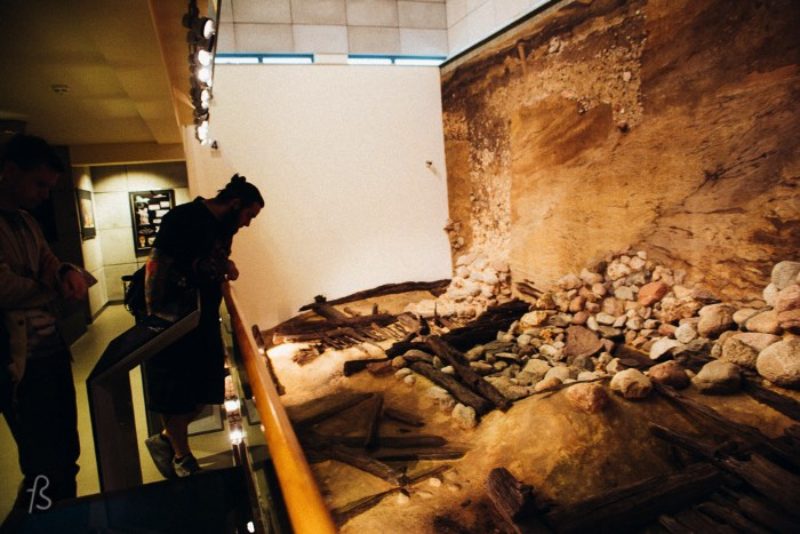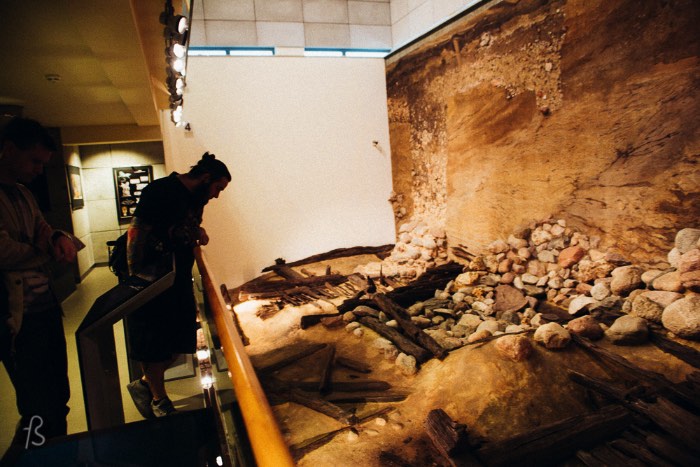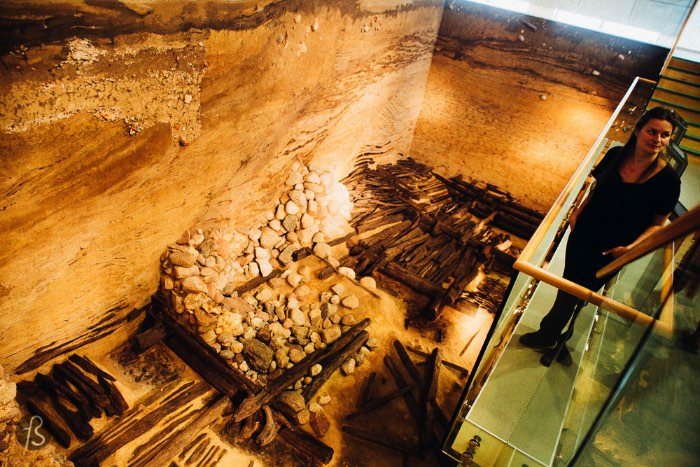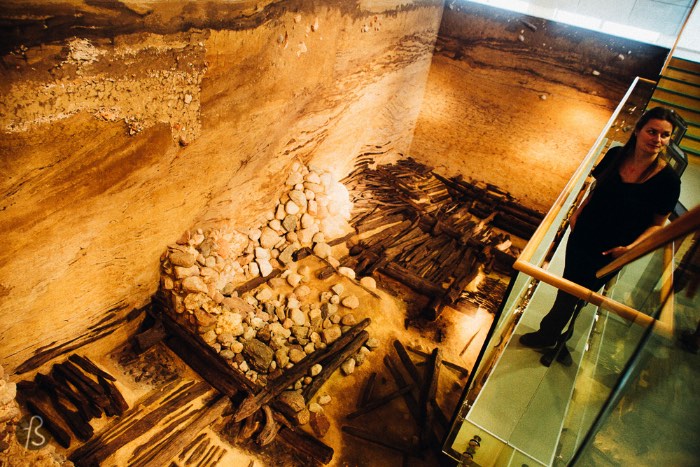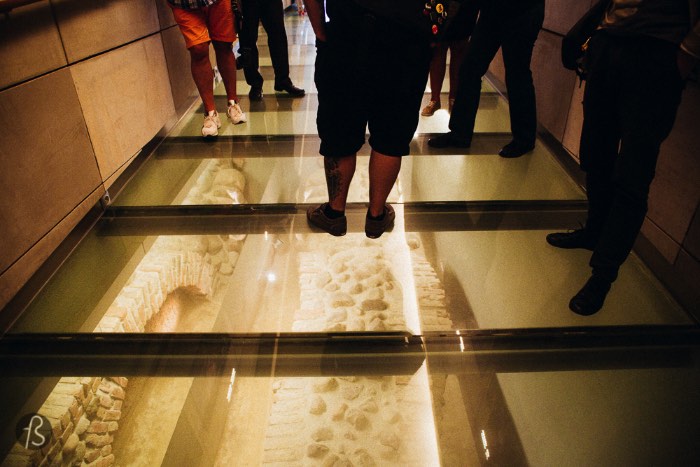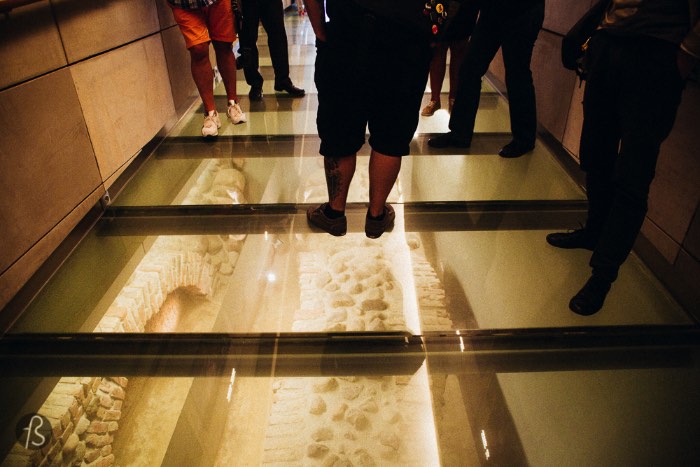 At Genius Loci Archaeological Park, you can see the original stone and wooden structures that date back to the 10th century and walk on a glass path on top of the original city walls and embankments. I don't know if this place is for everybody, but I loved seeing what Poznan looked so long ago.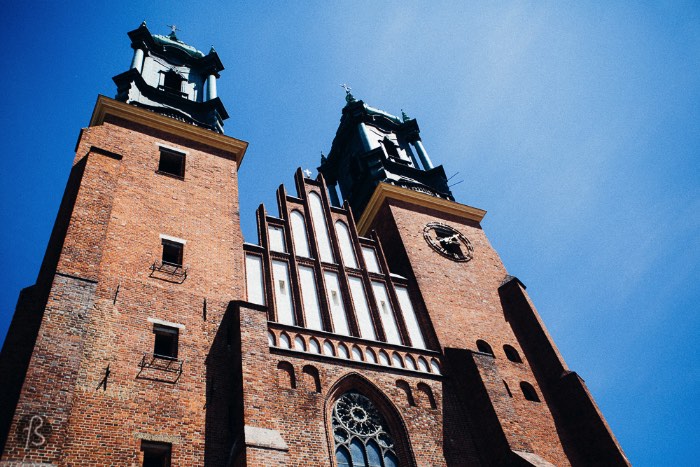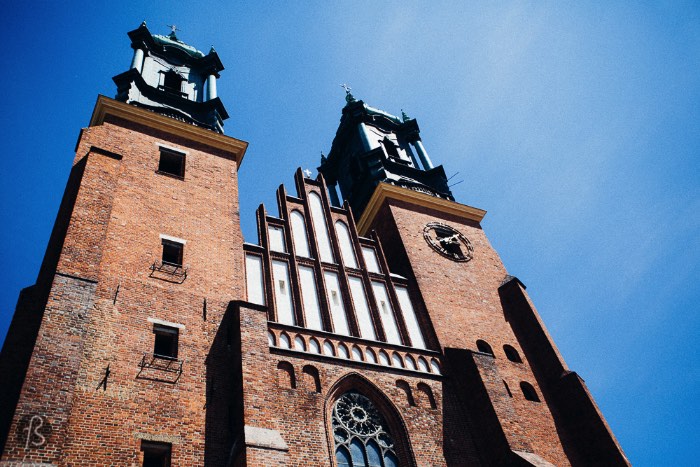 Cathedral Island aka Ostrow Tumski
There is an island between two branches of the River Warta, and where you will find the oldest part of Poznan. Today, the place is known as Ostrow Tumski in Polish, and it means Cathedral Island because it is there that you can find the Poznan Cathedral. But the island is not limited to it. There is a lot more happening there, as you can read below. Now, let's focus on the Archcathedral Basilica of St. Peter and St. Paul.
Archcathedral Basilica of St. Peter and St. Paul is one of the oldest churches in Poland and the oldest Polish cathedral. The construction of this beautiful church dates back to the 10th century, and everything started as a small chapel. This chapel was probably built for Dobrawa, the Christian wife of Poland's first historical ruler, Mieszko I. There is a strong possibility that he was baptized there in 966, a key event when it comes to the Christianization of Poland.
The building itself is a mixture of styles that range from the Romanesque style to the Gothic style, passing through the Baroque style after a fire in 1622 and, finally, the neoclassical style after a significant fire in 1772. During the years, the Archcathedral Basilica of St. Peter and St. Paul suffered a lot of fires. The last one happened in February 1945 when the city was being freed from nazi Germany. The damage was so severe that the church was only reopened in 1956.
Today, you can visit the church and see where Mieszko I is buried. And, together with Brama Poznania, it gives you a lot of information about how Poznan came to be the city it is now.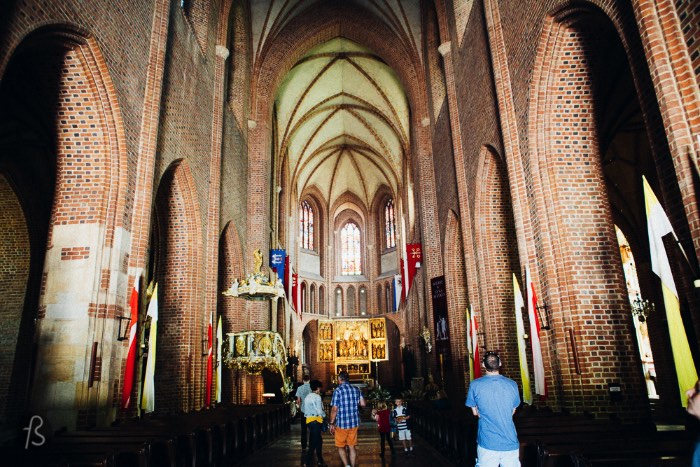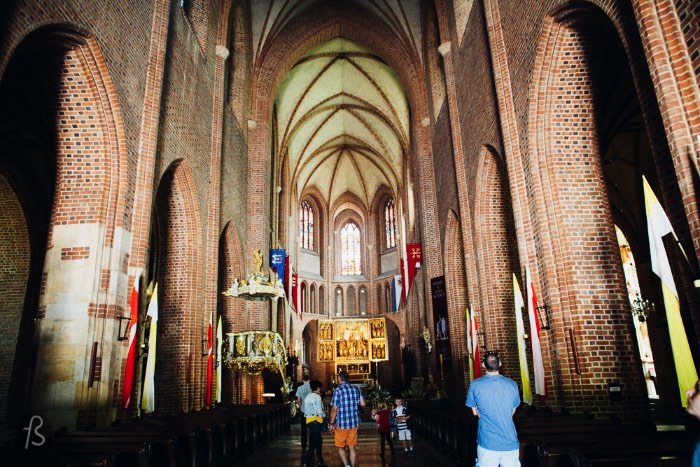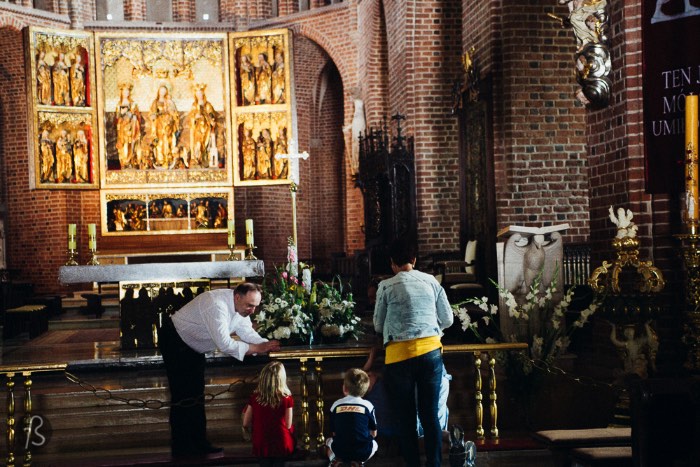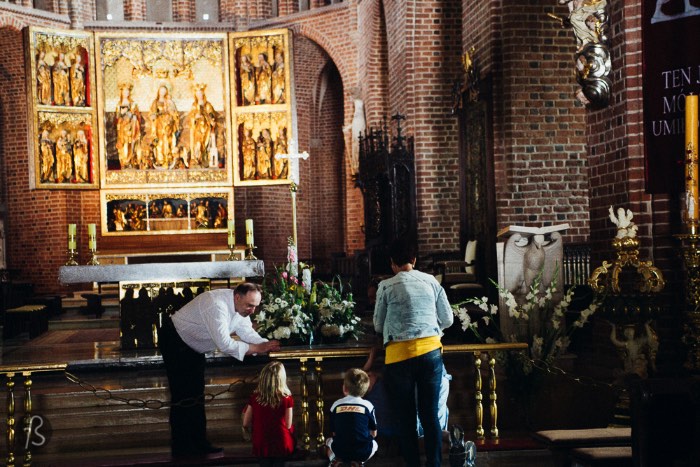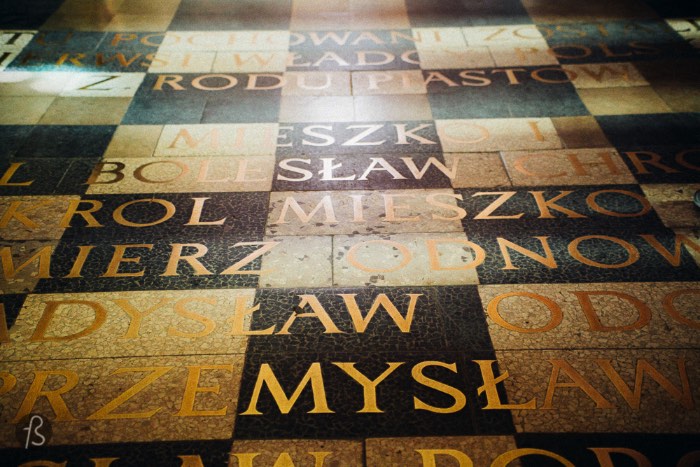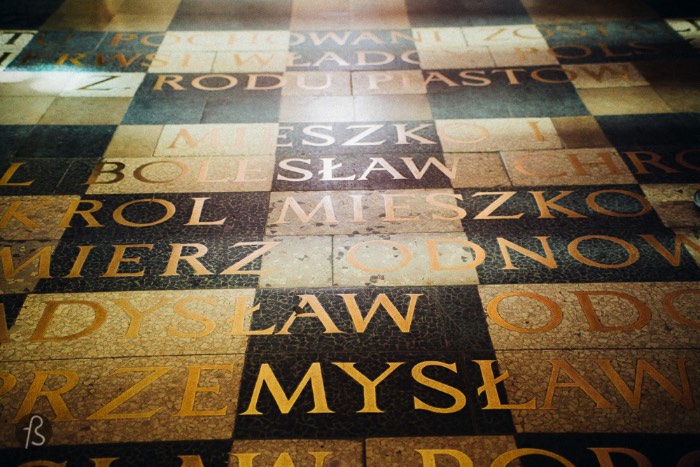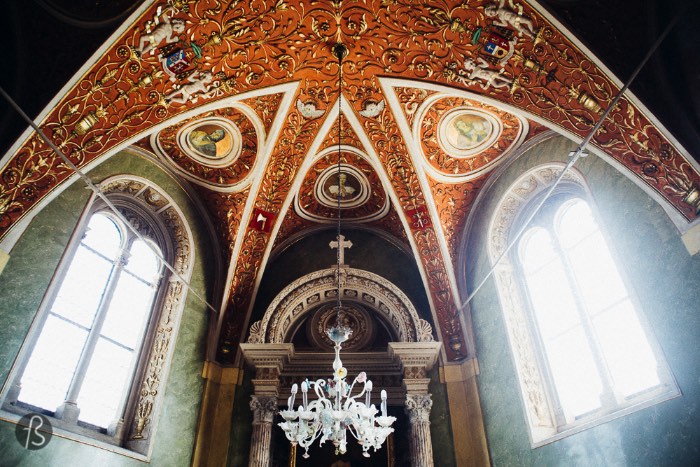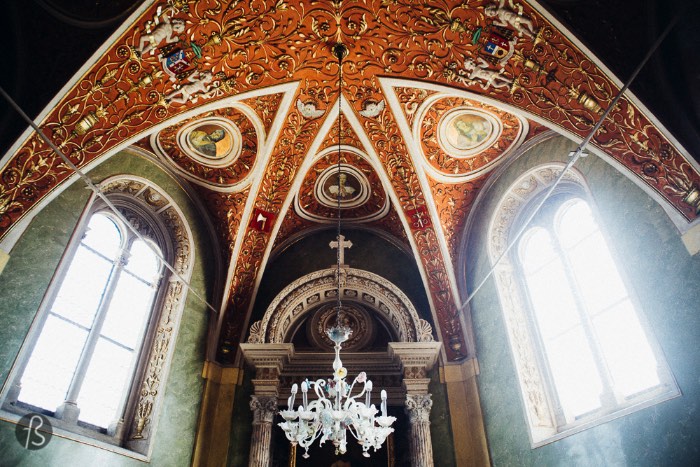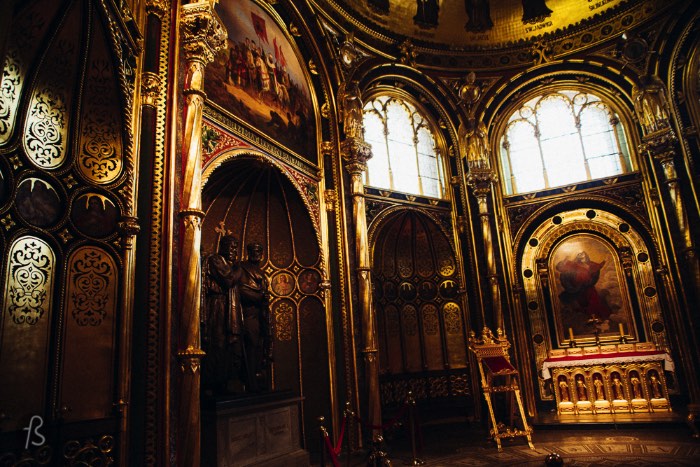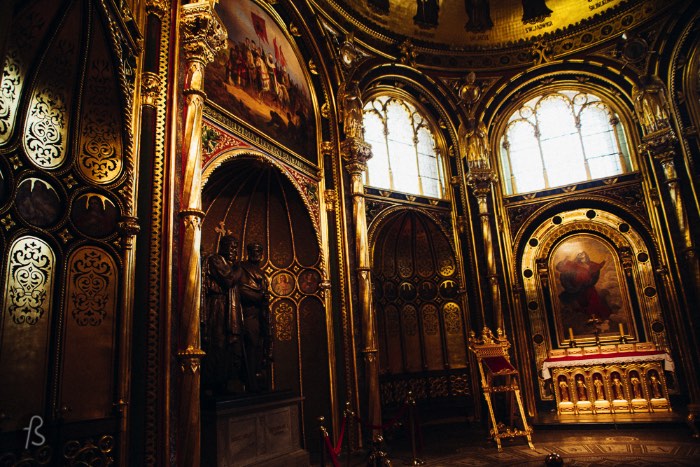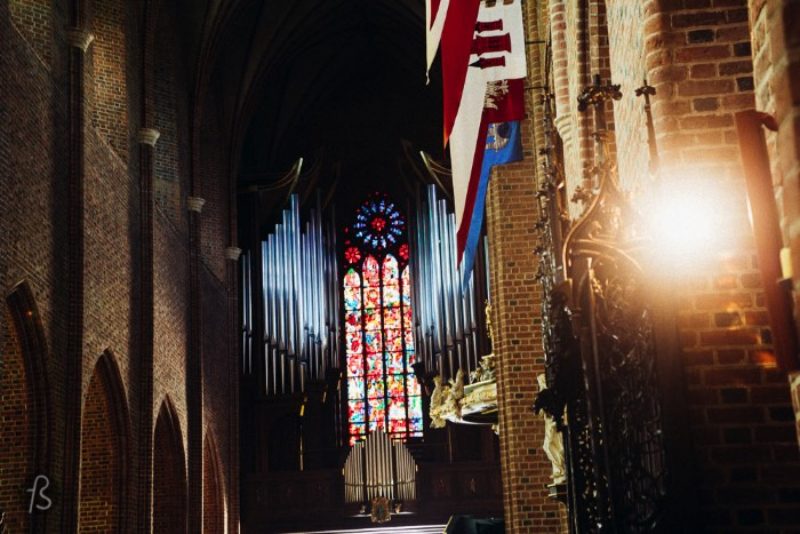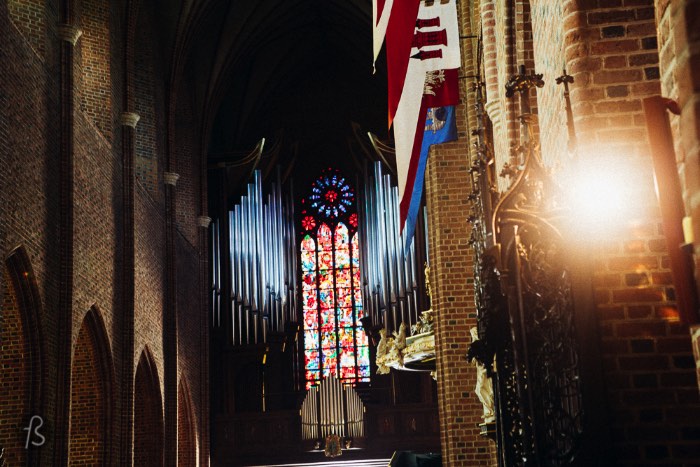 Stary Rynek and the Old Market Square
In the center of Poznan, you will find the Old Market Square. Called Stary Rinek in Polish, this is the center of the city. There you will find the historic Town Hall, a row of merchants' houses, the former town chancellery, and the old weighing house.
Take a walk around the square, and you will be able to see everything but pay more attention to the tallest building there. You can thank me later.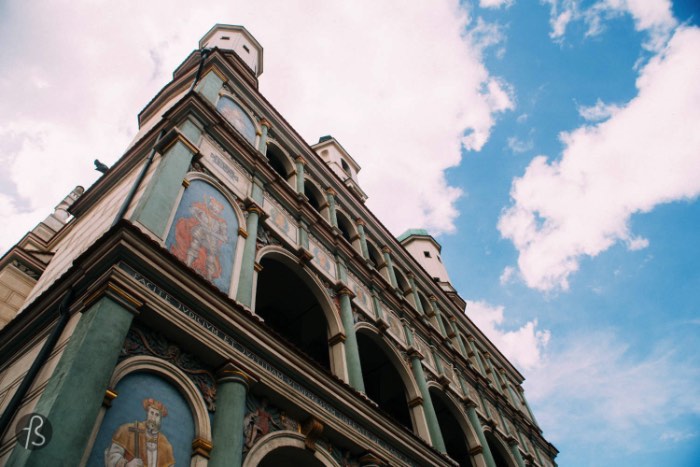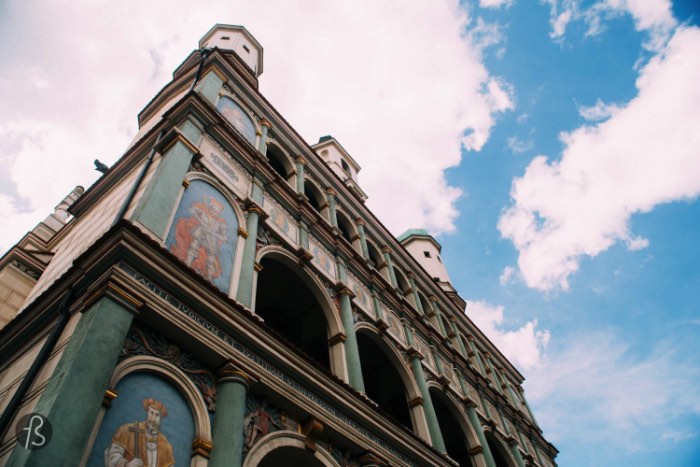 So, the centerpiece of the Stary Rynek is the Town Hall. Originally, it was a Gothic construction, but was later rebuilt in the Renaissance style by Giovanni Battista from Lugano. The building is beautiful, and it's known as the most beautiful non-church Renaissance building north of the Alps. There is a museum there telling the history of the city, but the coolest part of this place is the mechanical goats that appear from the roof every day at noon to butt their heads together.
This mechanical clock has been there since 1551, and the story behind it is hard to believe. Supposedly, back when the tower clock was finished, there was a feast to celebrate the end of the construction, and the governor and all its councilmen got together to eat, but one of the cooks made a mistake and burned one of the main dishes.
To save the party, the cook steals two goats he intended to cook and serve, but they escape to the Town Hall Tower. When the guests arrived and saw those goats butting heads on the tower's edge, the governor got the idea to make a mechanical clock, which is what we have today.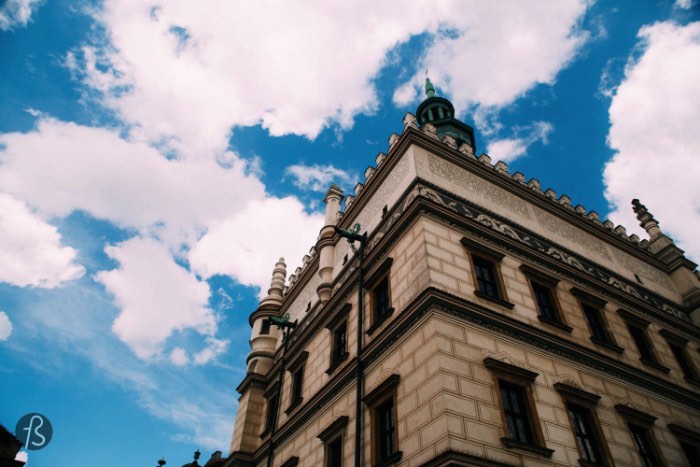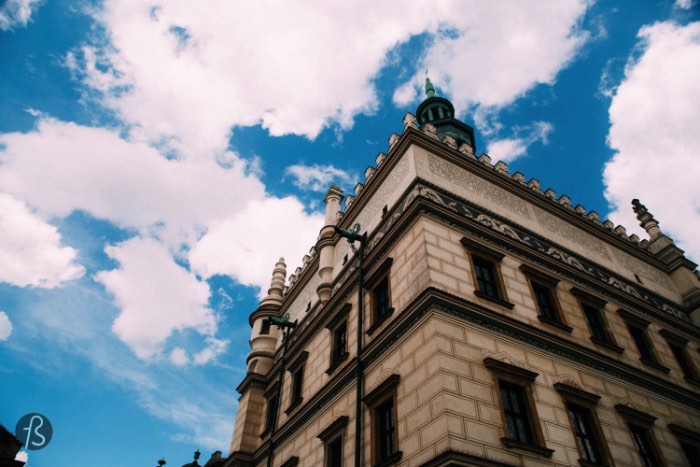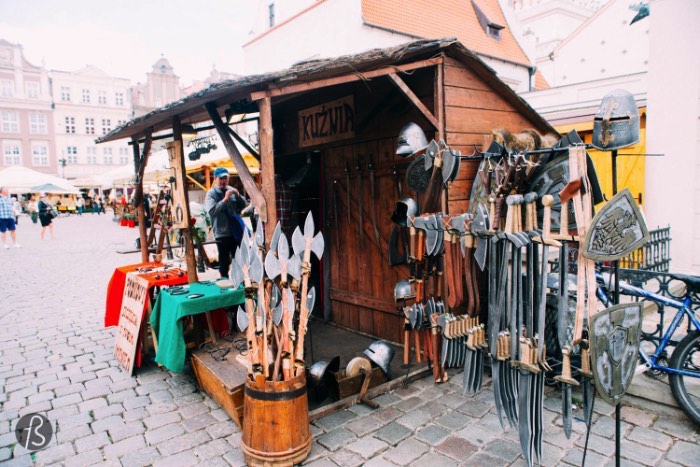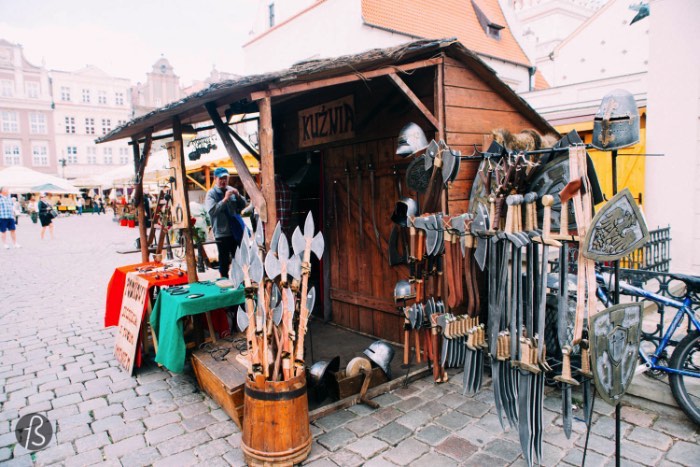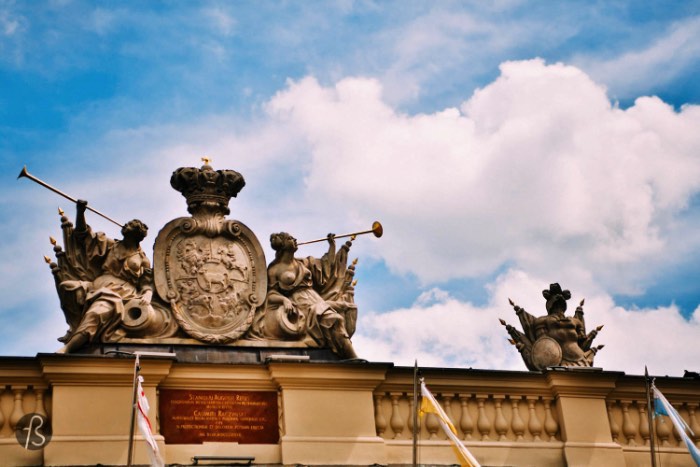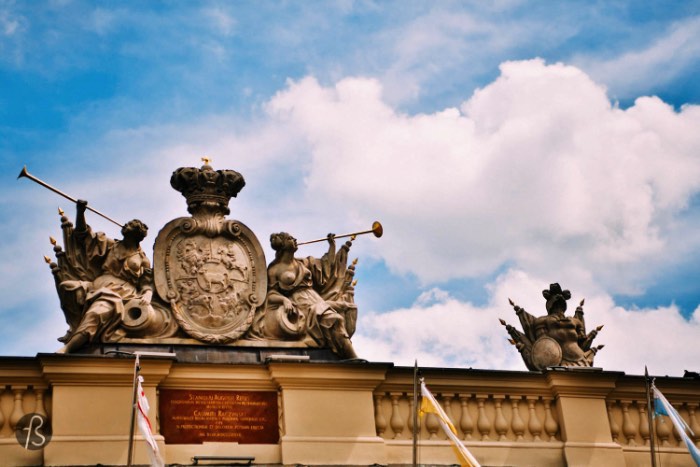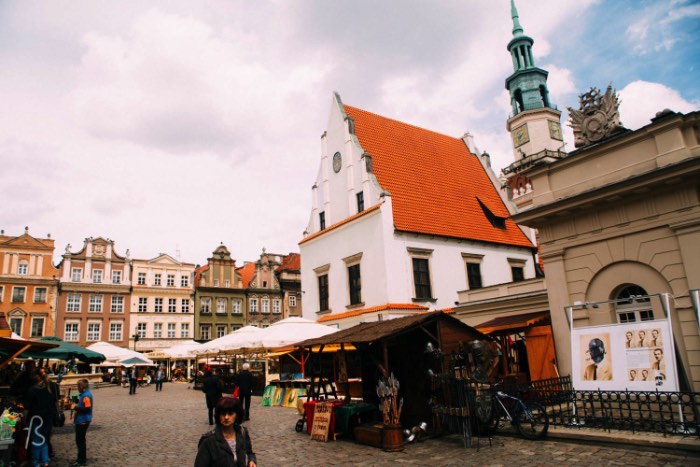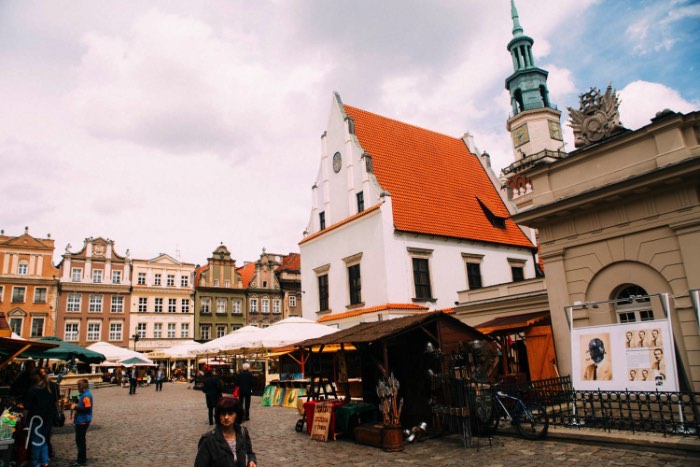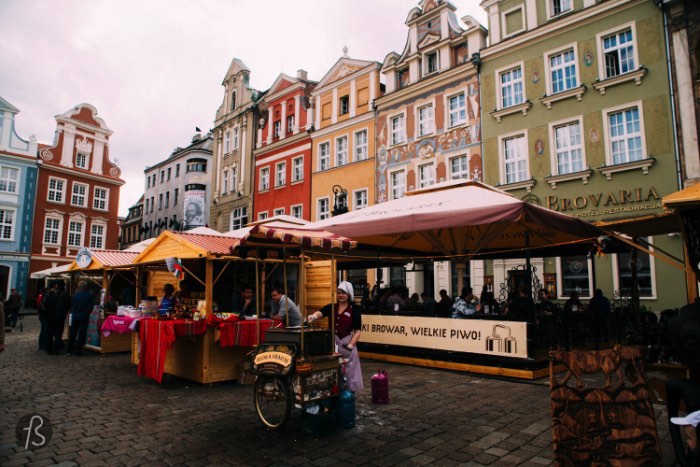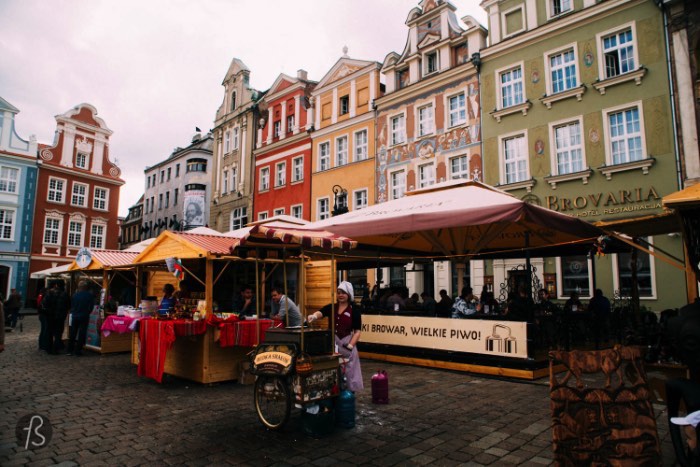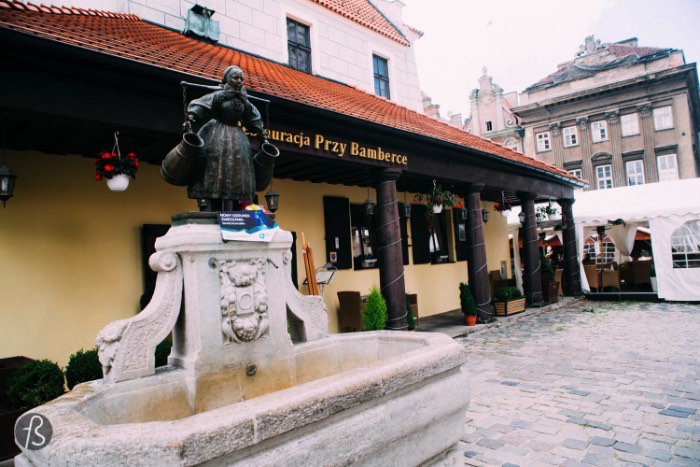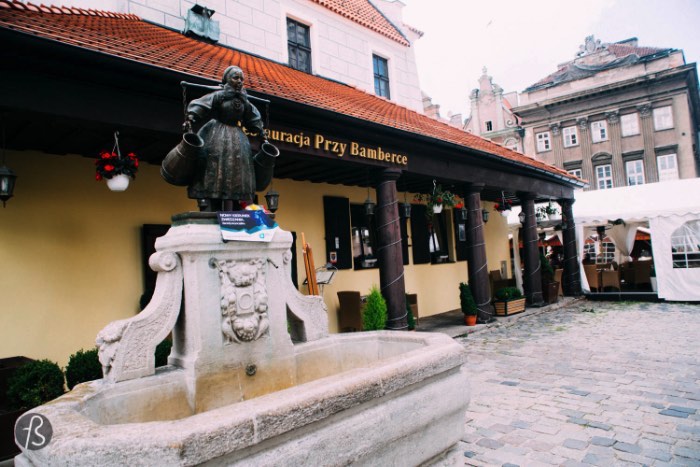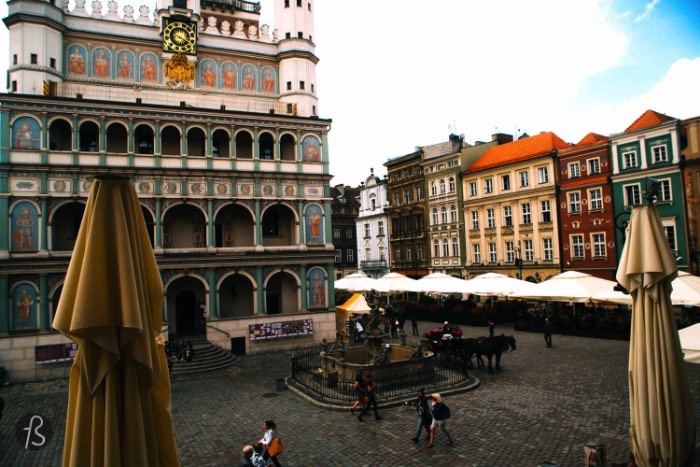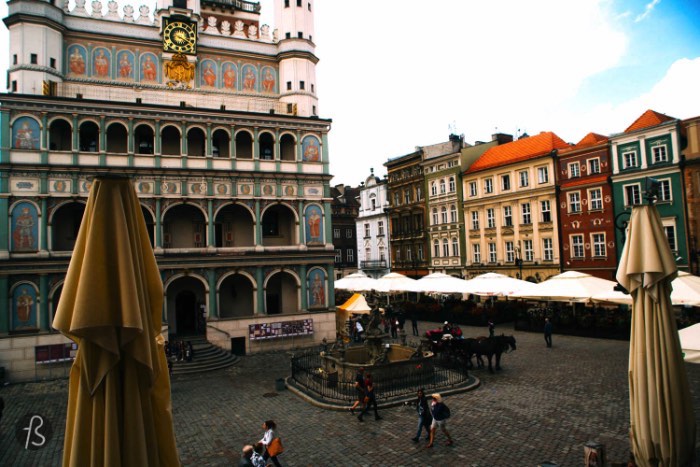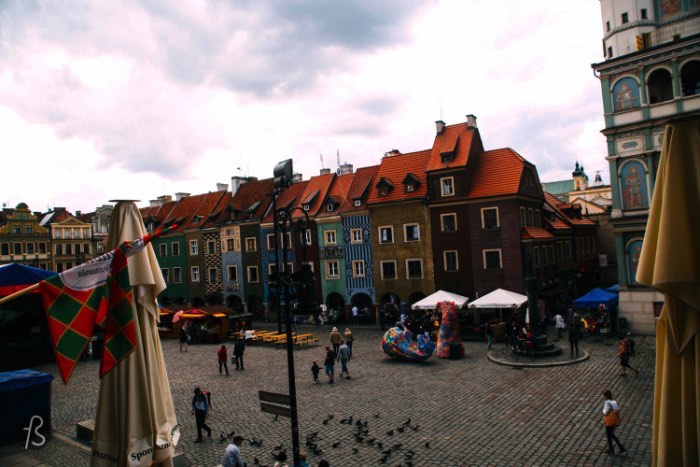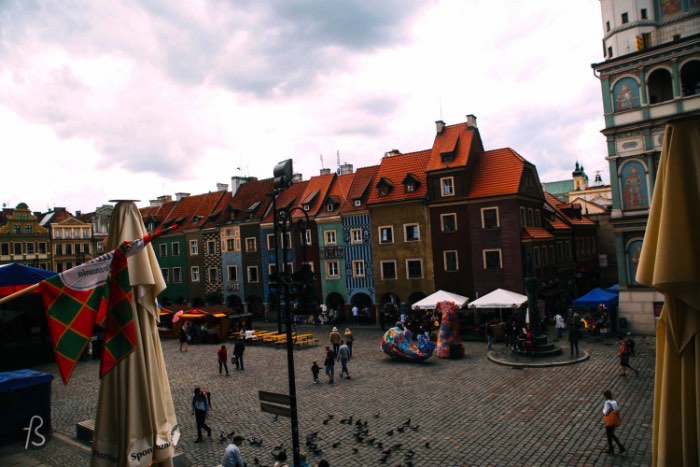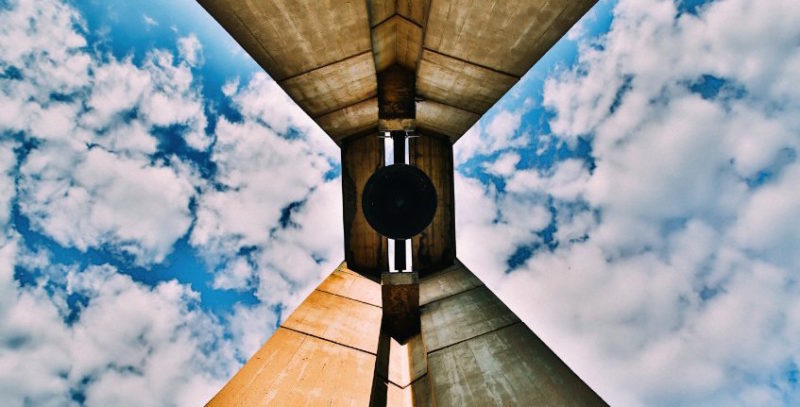 Park Cytadela
When I went to Poznan, the little I knew about the city was focused on the German military past,, centered mostly on Fort Winiary. This is what the old fortified area north of Poznan was called when it was built in the 19th century when the city was still under Prussian rule.
Today, the place is called Park Cytadela. A vast park filled with many things to do and see; among them you have a military museum, some military cemeteries, and a lot of green areas to walk around, have picnics, and enjoy the summer weather.
If you want to focus on the historical side of the place, go straight into the Museum of Armaments Poznan because it is the coolest thing there if you are into military history. You will find a lot about Poznan military history, going from the Second World War to the Cold War and the Polish Cavalry Tradition.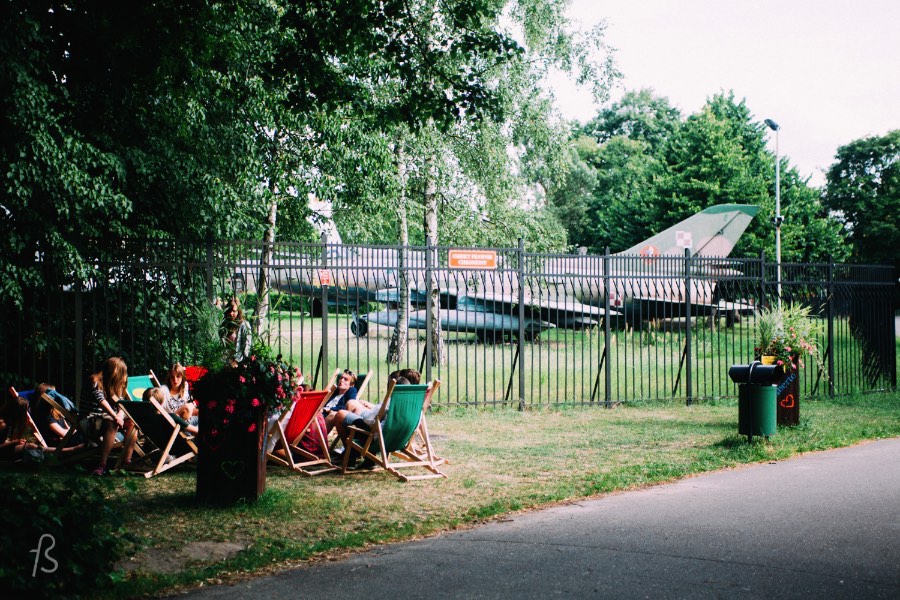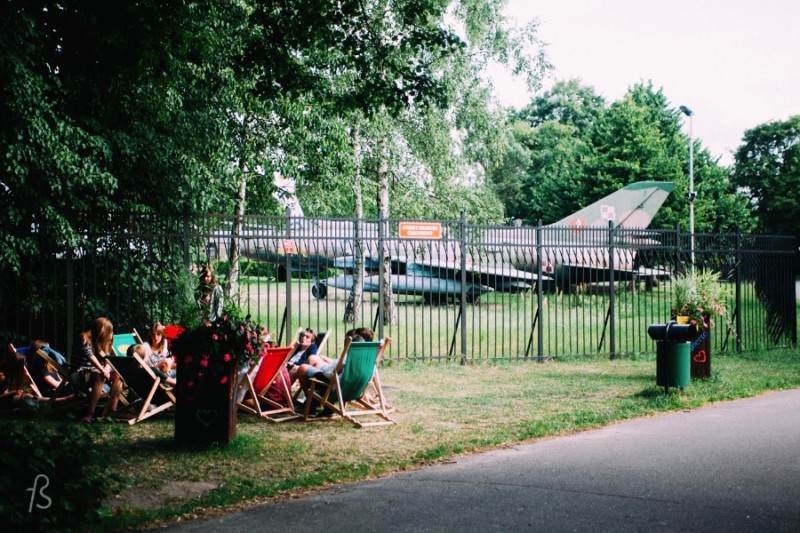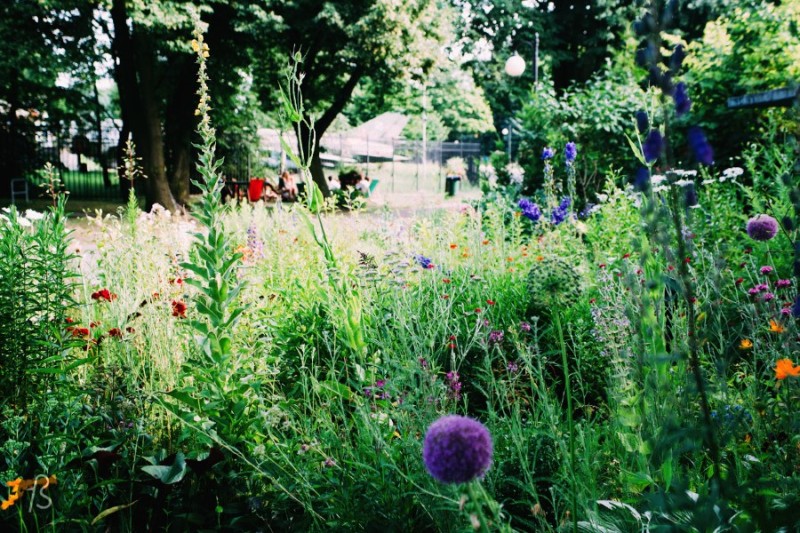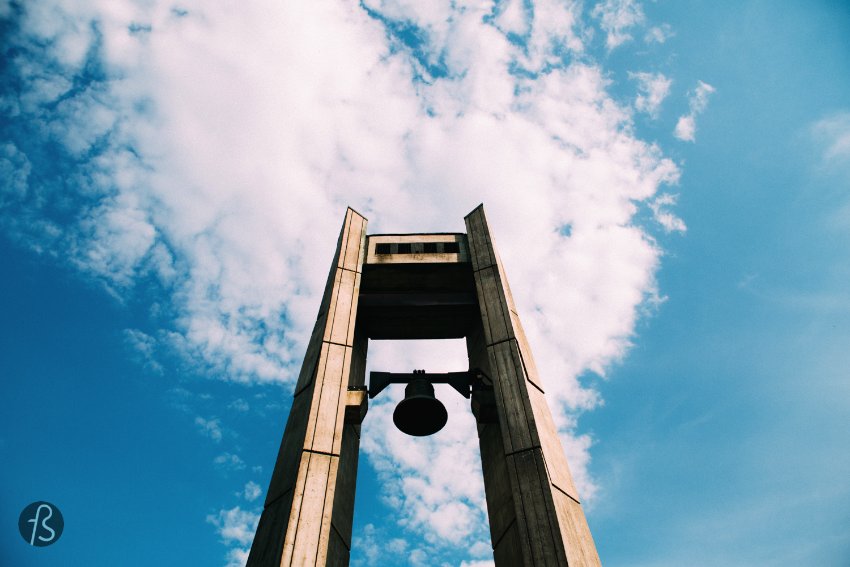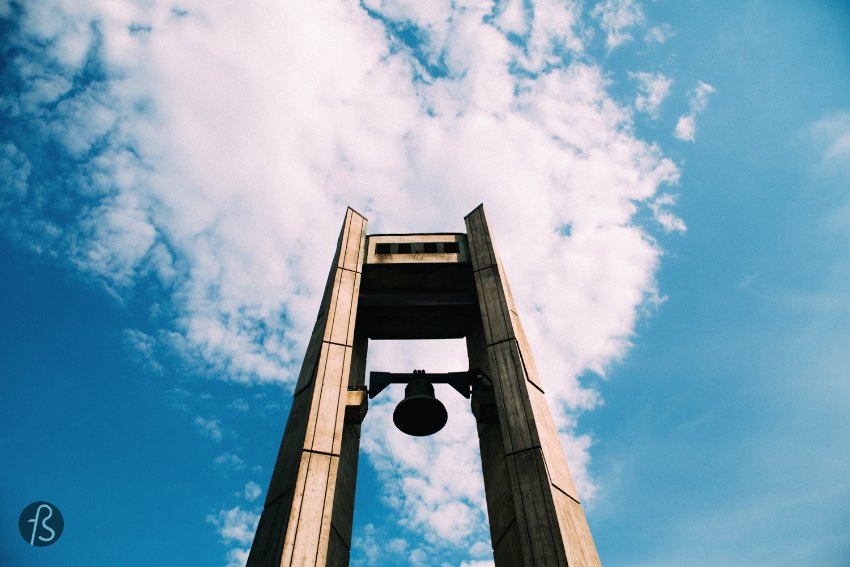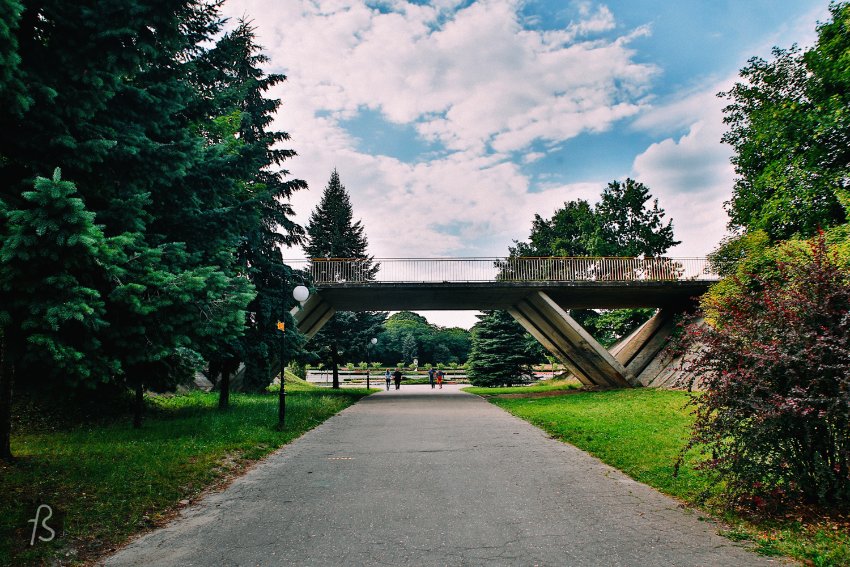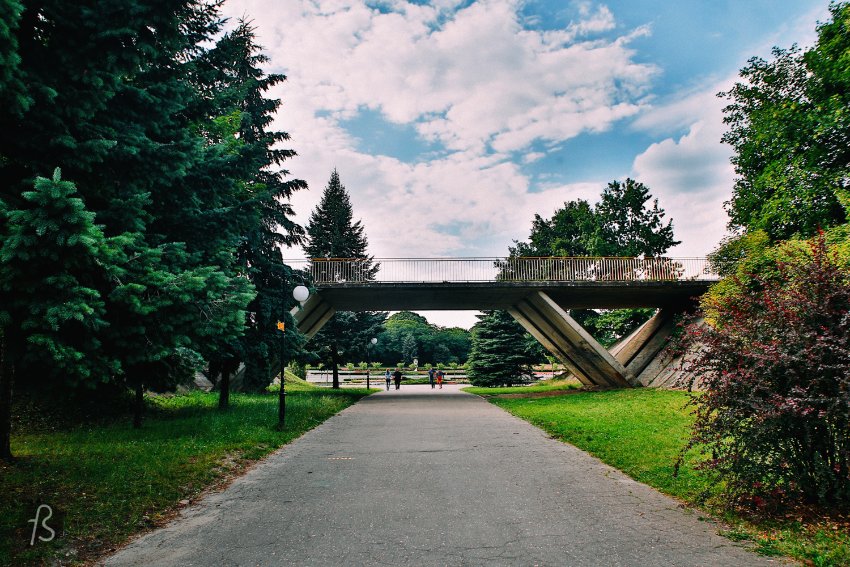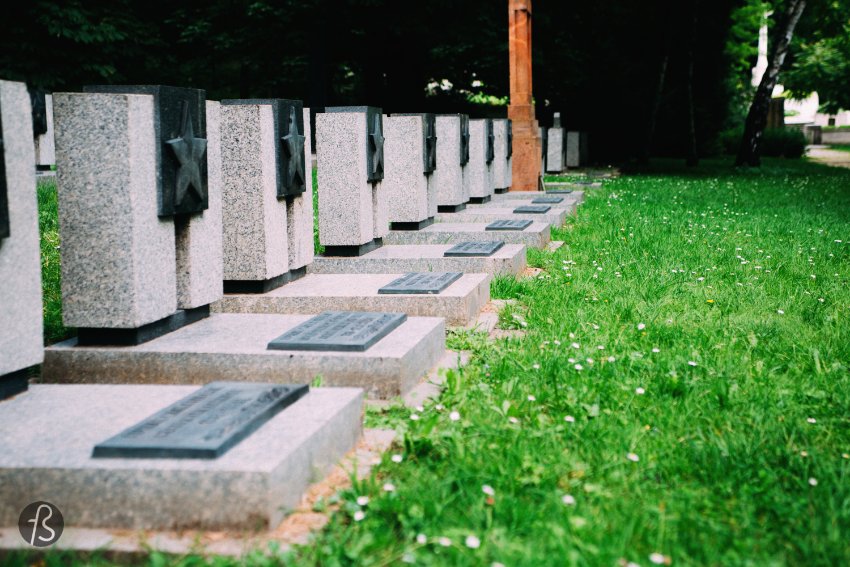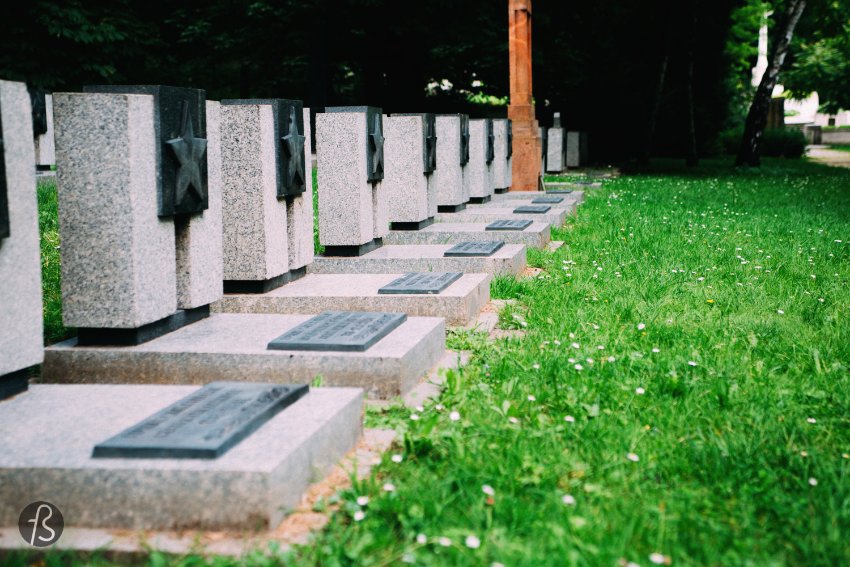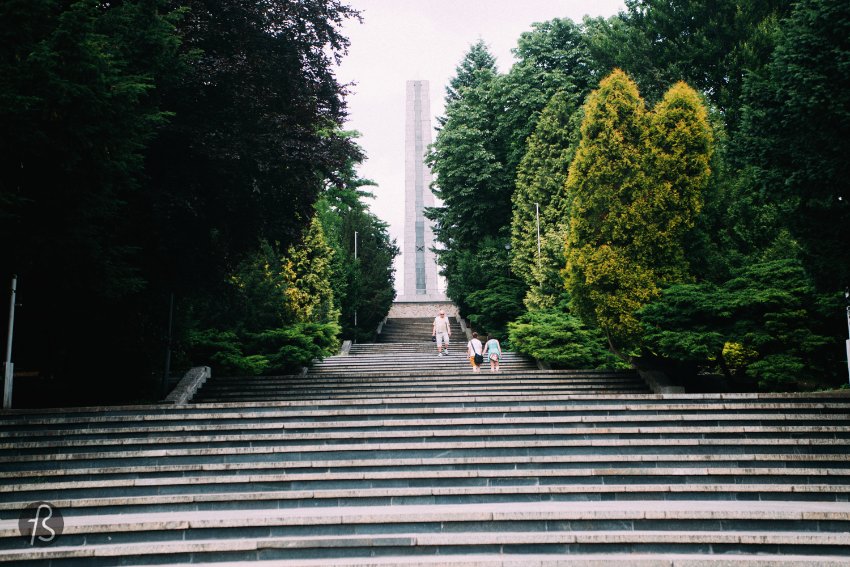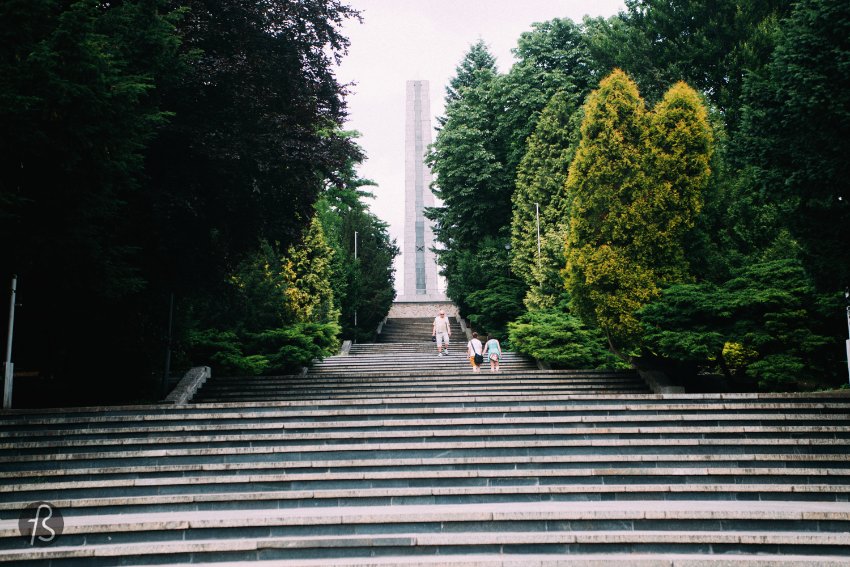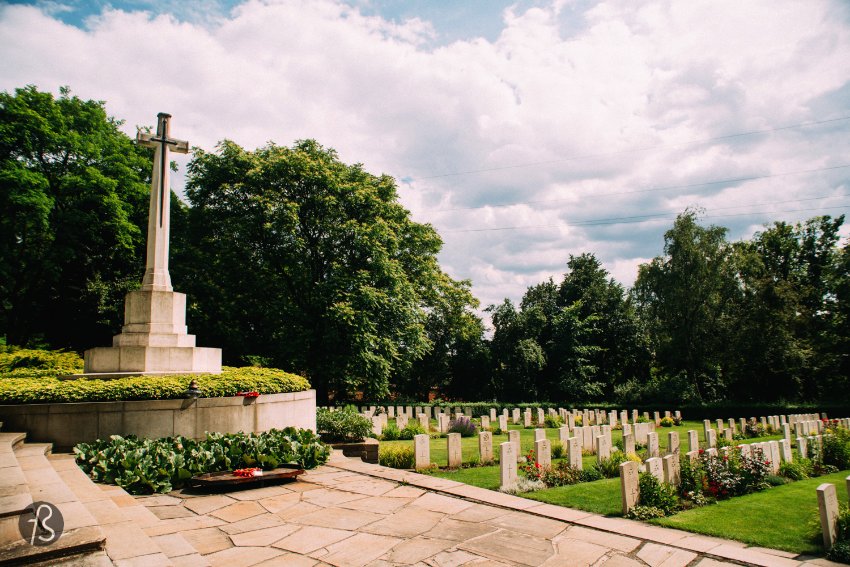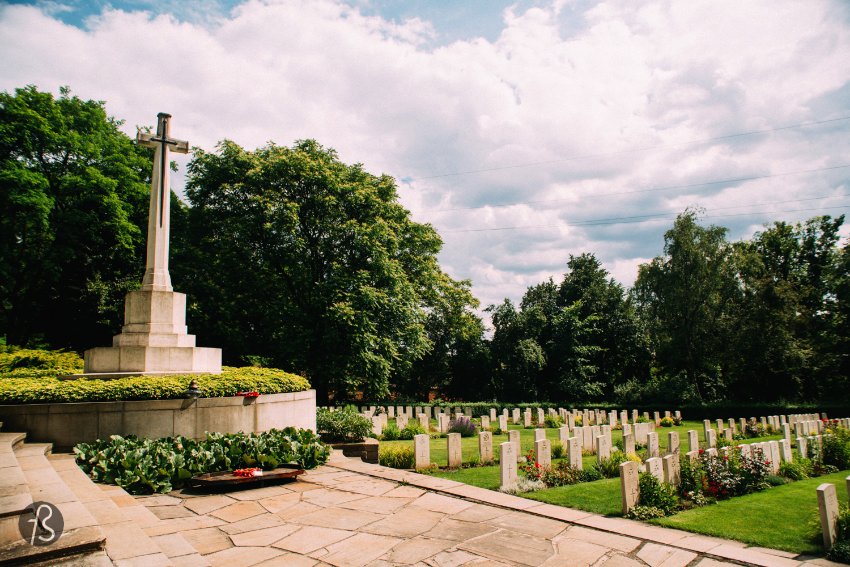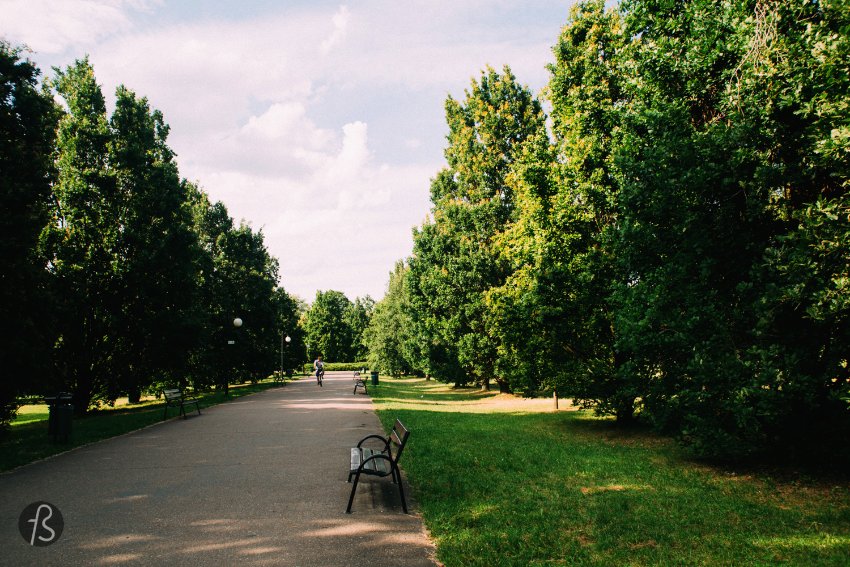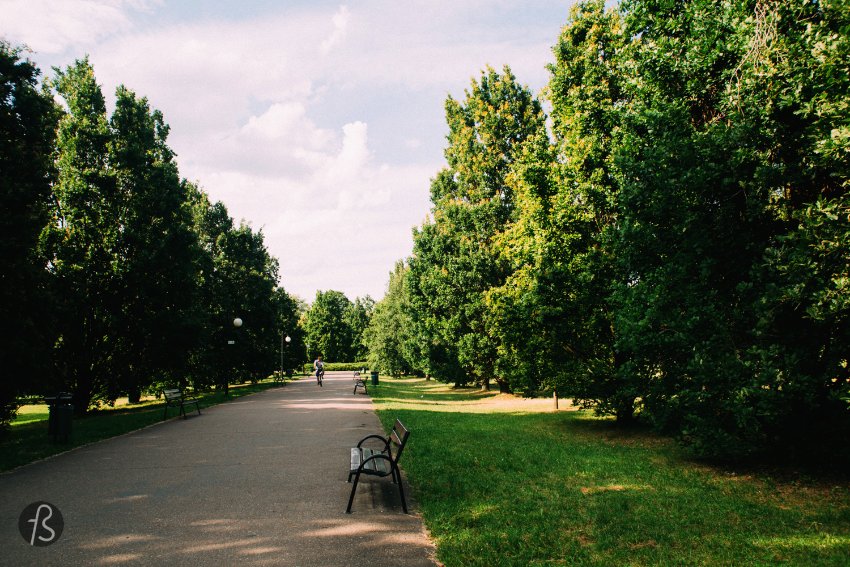 Fort Vii aka Konzentrationslager Posen
Officially known as Konzentrationslager Posen, Fort VII was a Nazi concentration camp in Poznan during the Second World War. Nobody knows for sure, but different estimates tell that between 4.500 and 20.000 people died at Konzentrationslager Posen, and we spent an afternoon there exploring the place.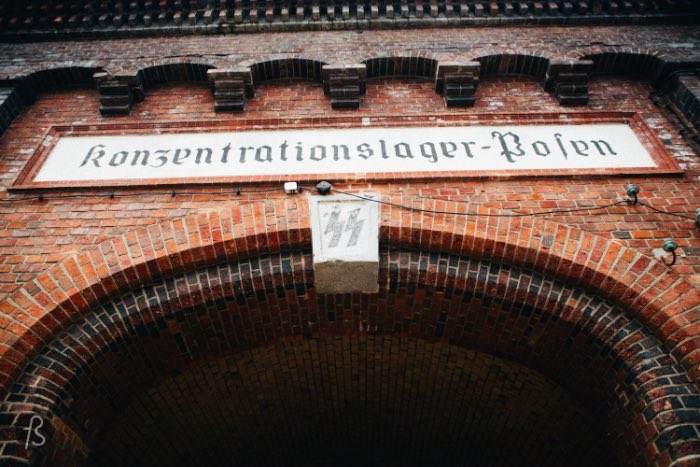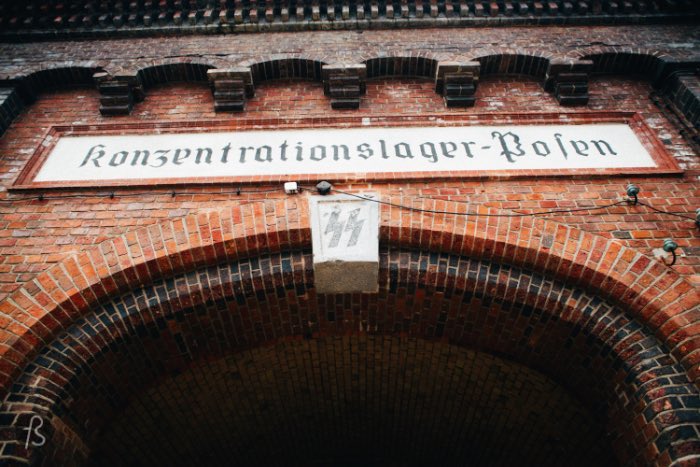 Fort VII is a little far away from the city since it was built on one of the city's outer walls. But I hope the distance does nostops you from going there because it is an experience you must go through to understand a little bit more about Poznan.
This fort is where, in October 1939, Nazi Germany started to experiment in mass execution by gas chamber. Around 400 patients from psychiatric hospitals in the region were murdered there, and there, you can learn about what happened during the German occupation and how it shaped the future of the city and the country.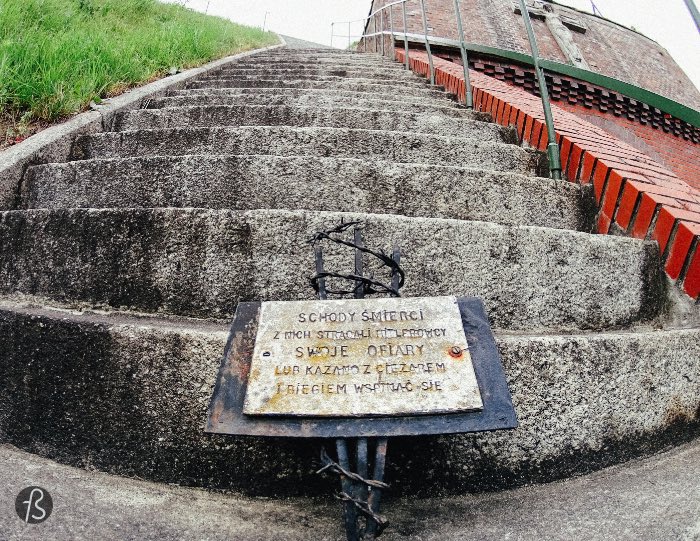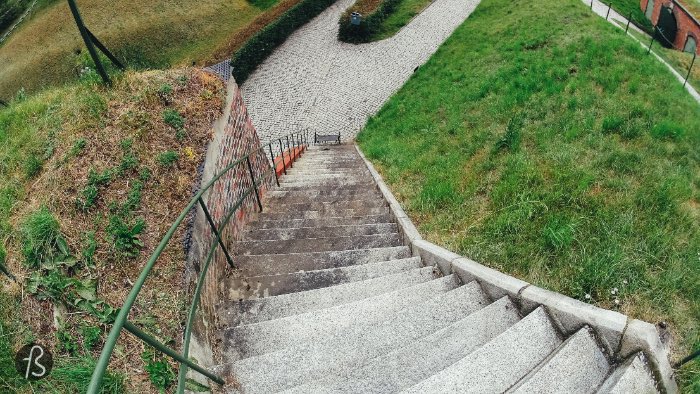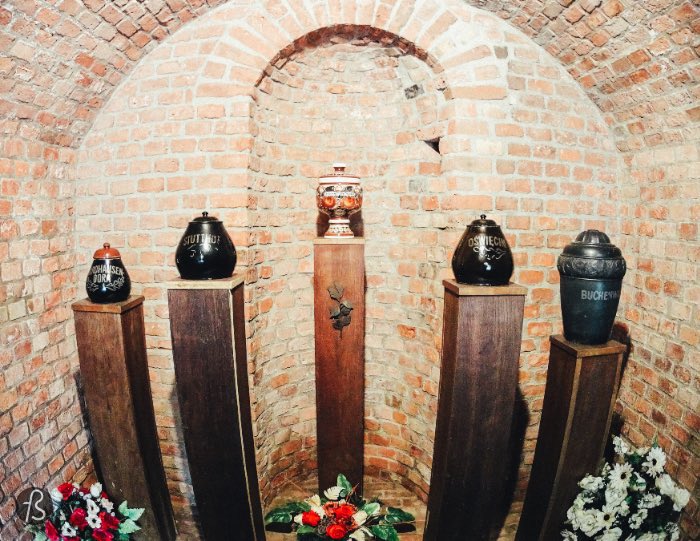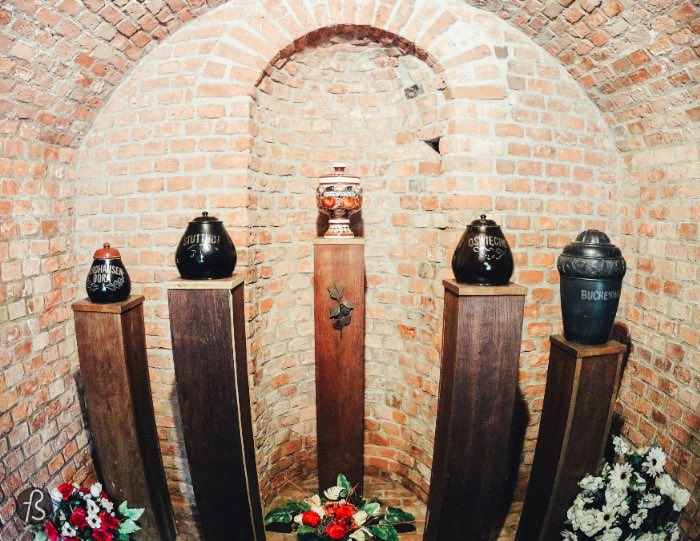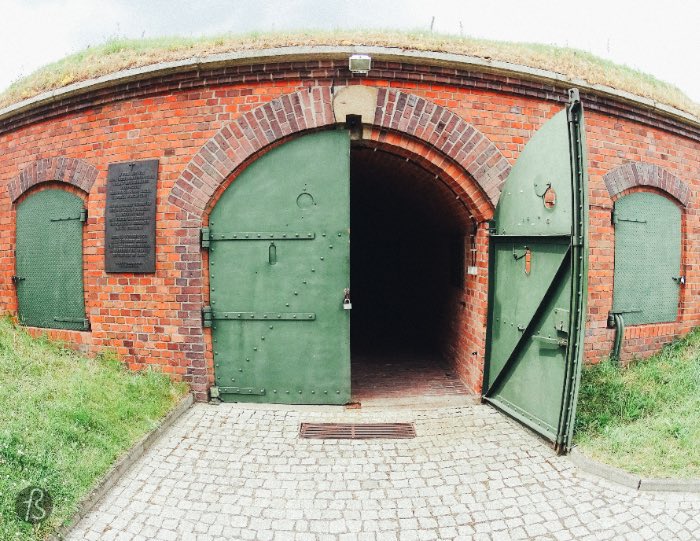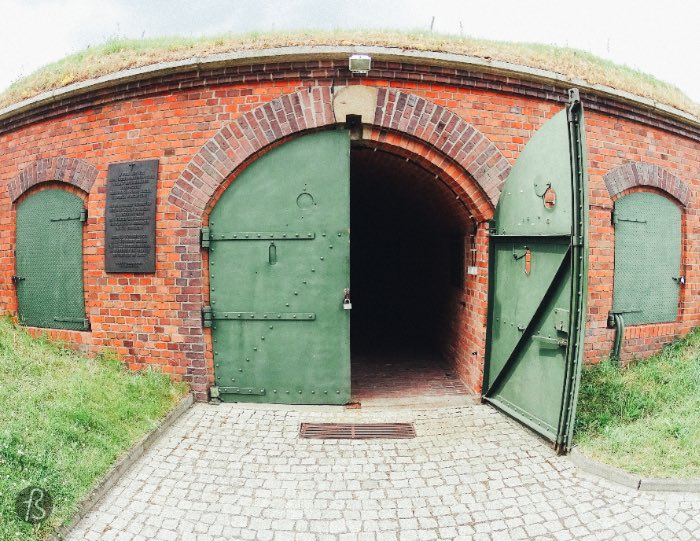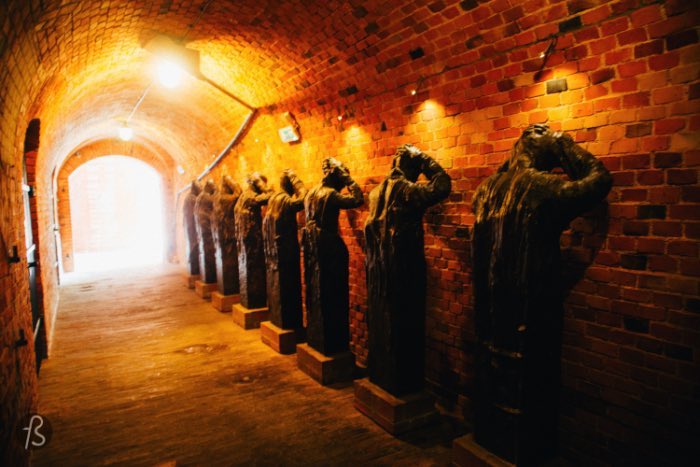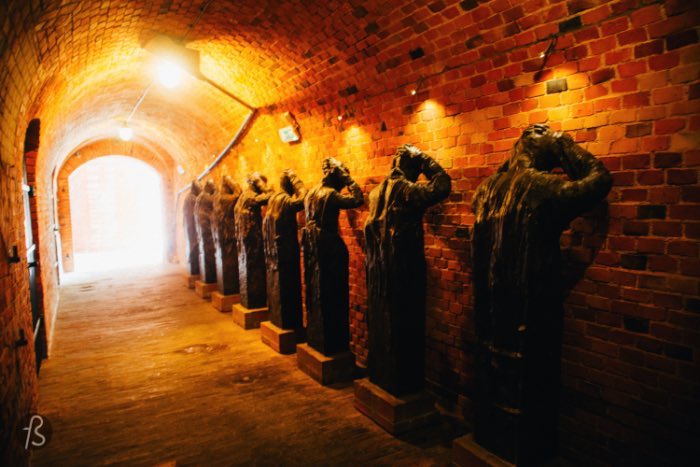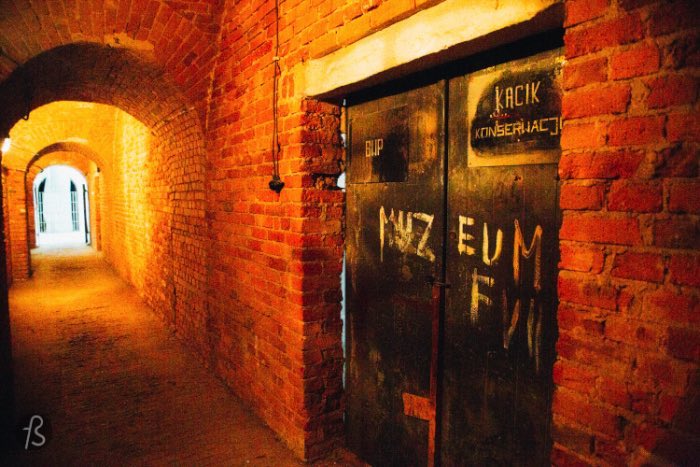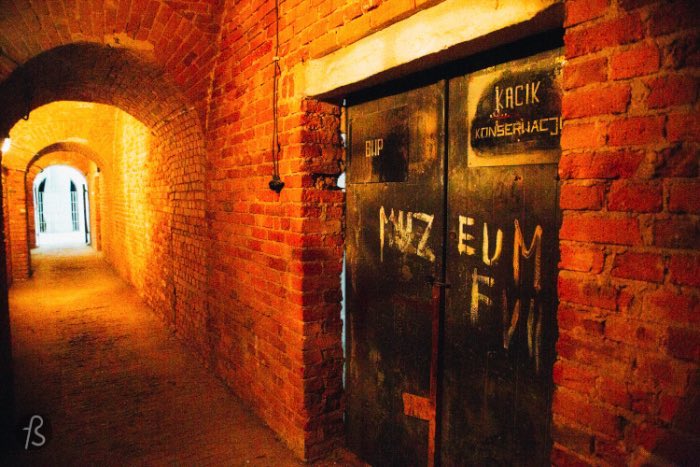 Imperial Castle and the Centrum Kultury Zamek
During Prussian rule, German emperor Wilhelm II wanted to show Poznan, who was the city's ruler, and decided to do this with a massive castle in the middle of the town. This is how the town ended up with Europe's last and youngest monarchical residence. This vast building was made to allude to to medieval constructions, and opened by the Emperor. But the history of this castle didn't end there.
After the First World War, the Imperial Castle housed the Mathematical Department of the Poznań University, and the students there were the ones that broke the code of Enigma, the German ciphering machine. It was also the seat of the Polish president during the interwar years, but it didn't last long.
During the Second World War, the castle was remodeled under Albert Speer as Hitler's Residence in Poznan. Inside the castle, you can still see some details from that era if you know what you want. And you have to know that Hitler never used the Imperial Castle.
Today, the Imperial Castle is known as Centrum Kultury Zamek, and hosts exhibitions, meetings, and even an Animation Theater. From the outside, you can never expect how different the place looks on the inside.
Don't forget to have a coffee in the restaurant while you enjoy the fantastic architecture of the place.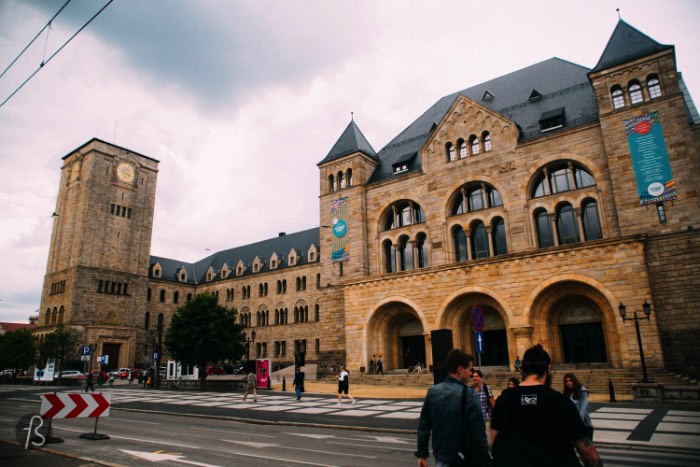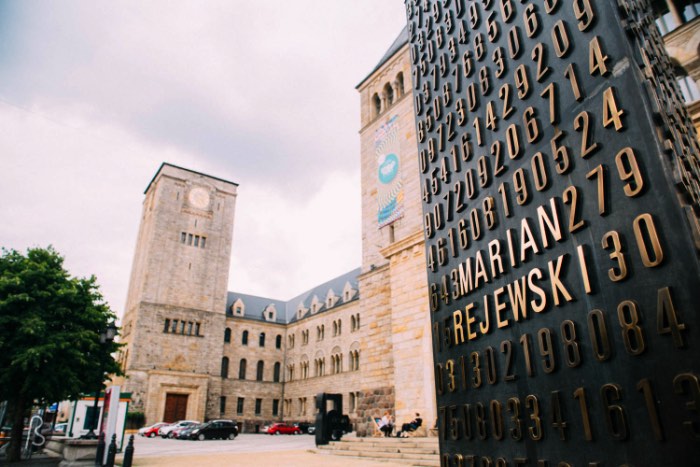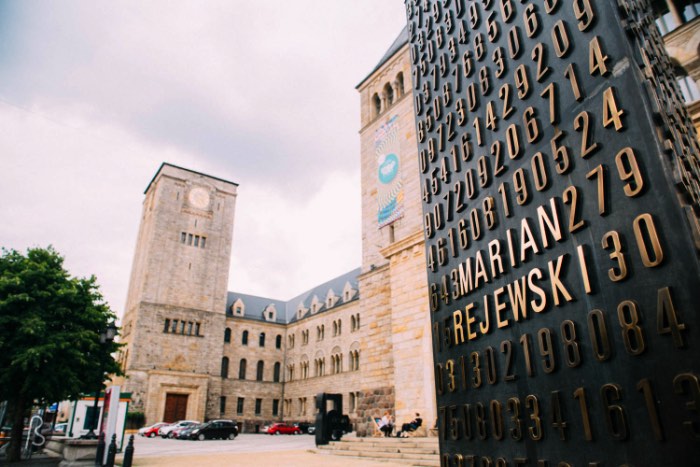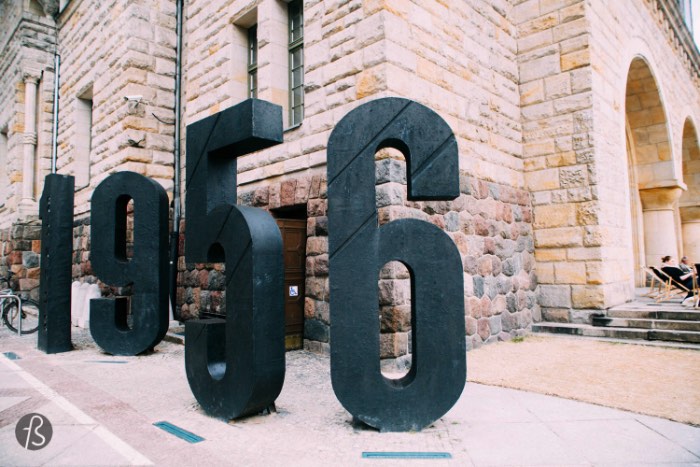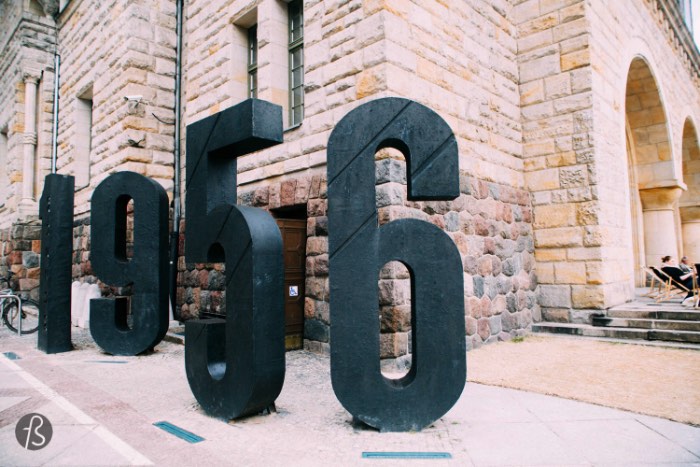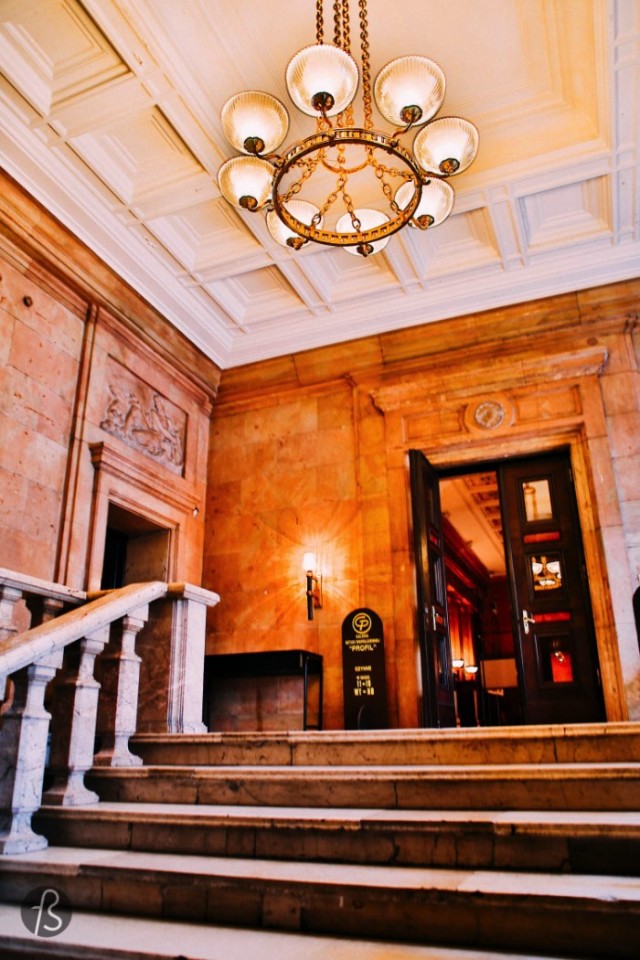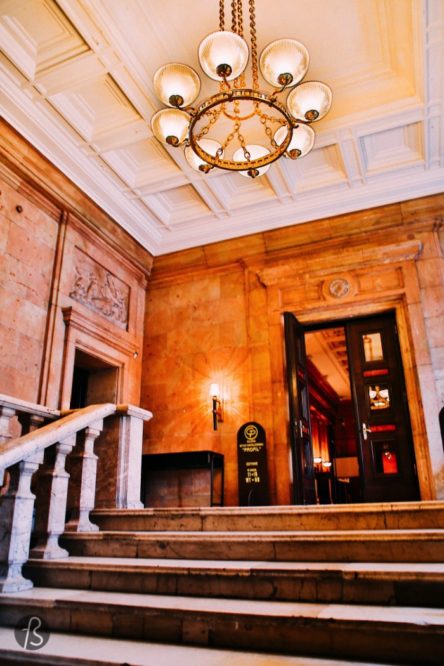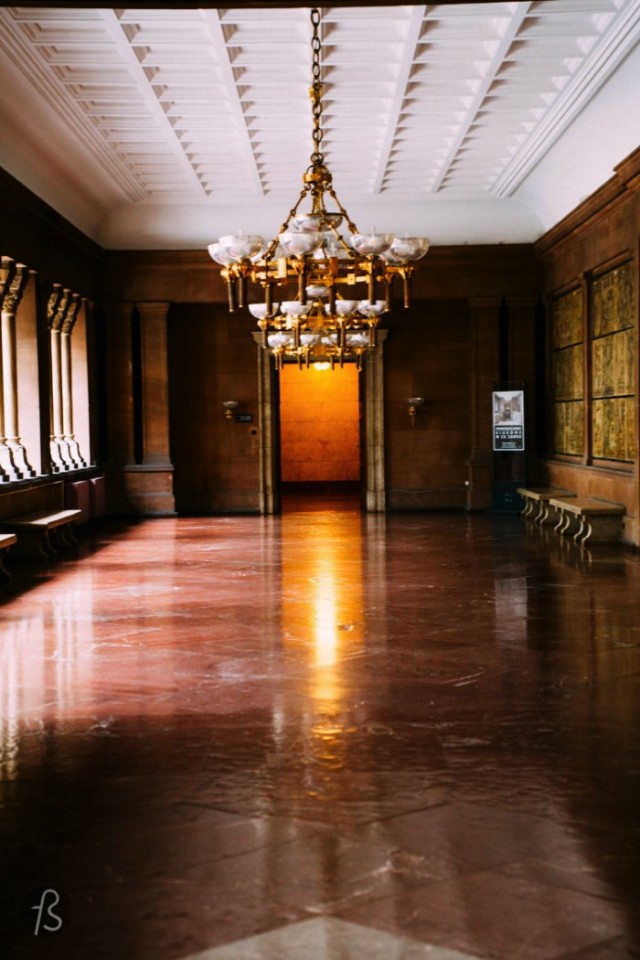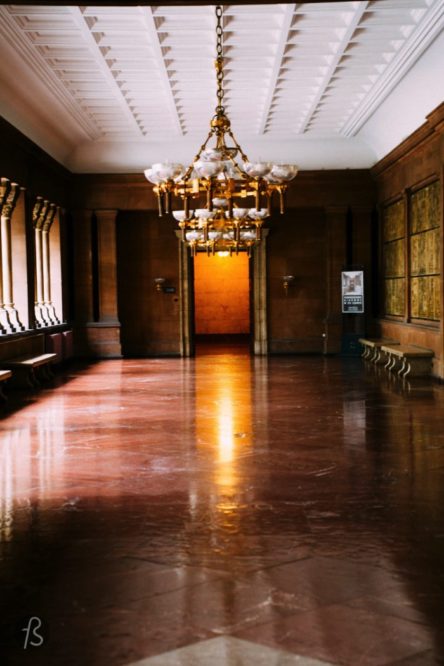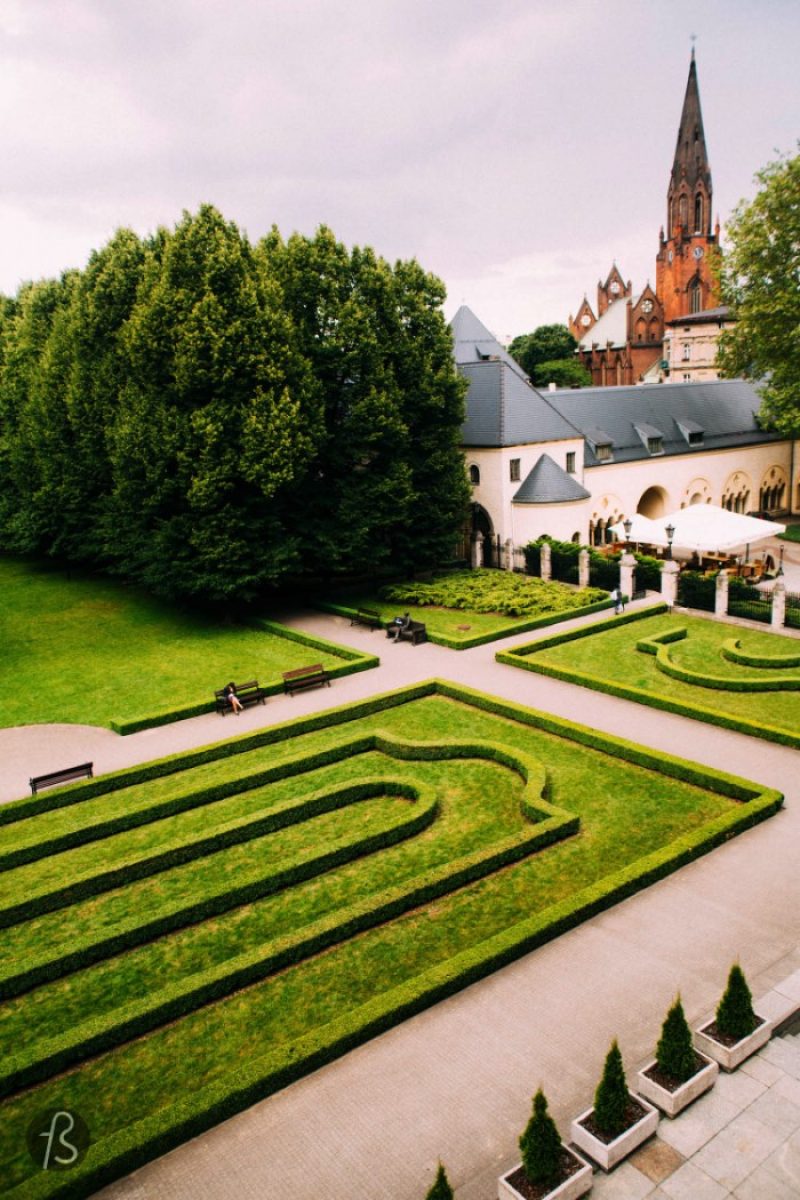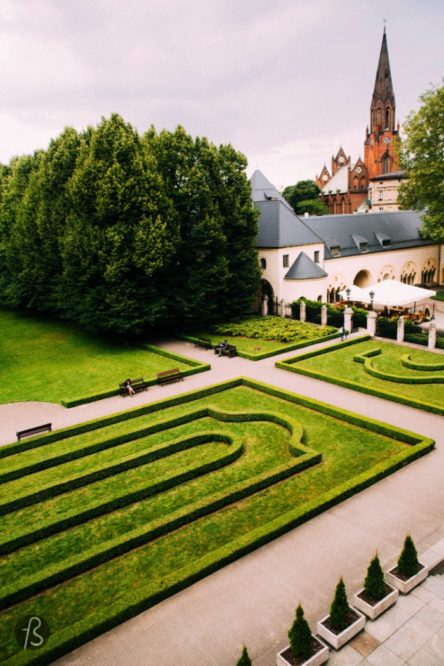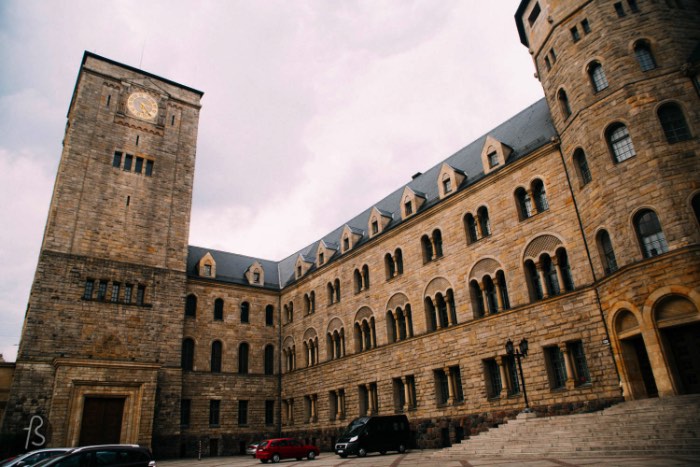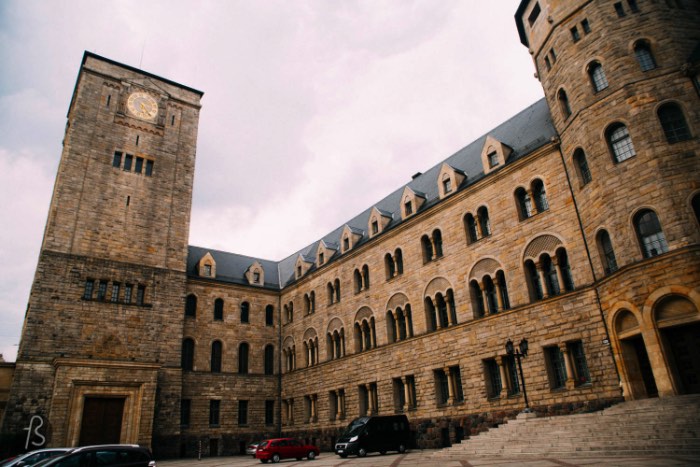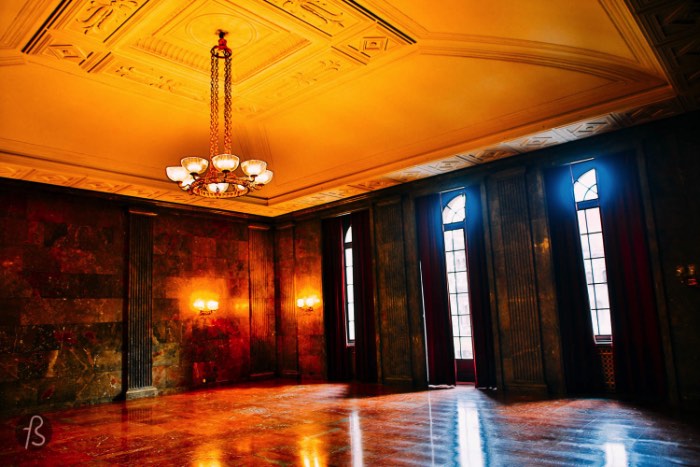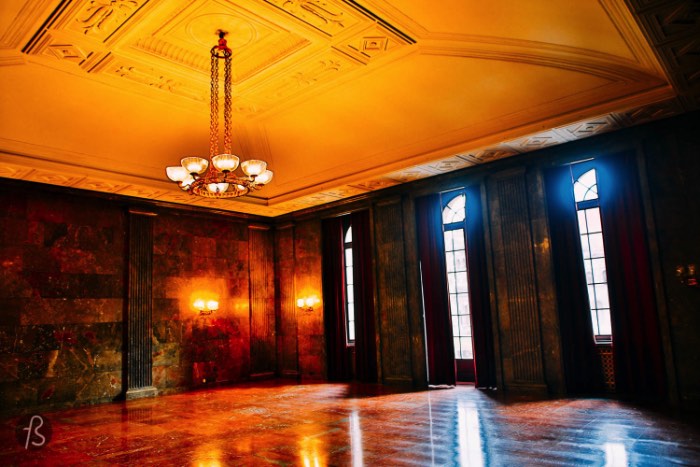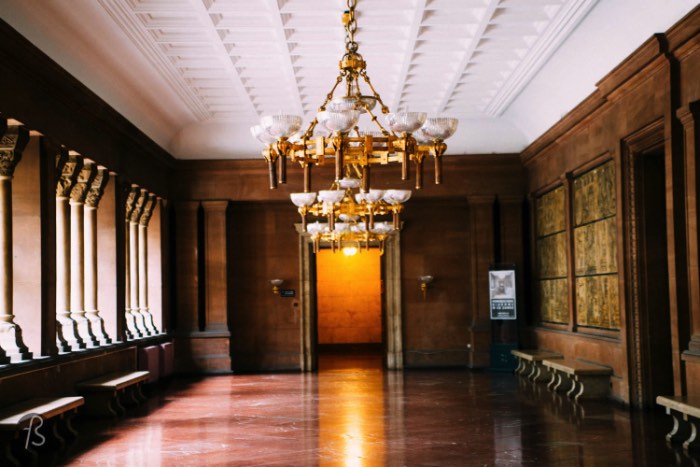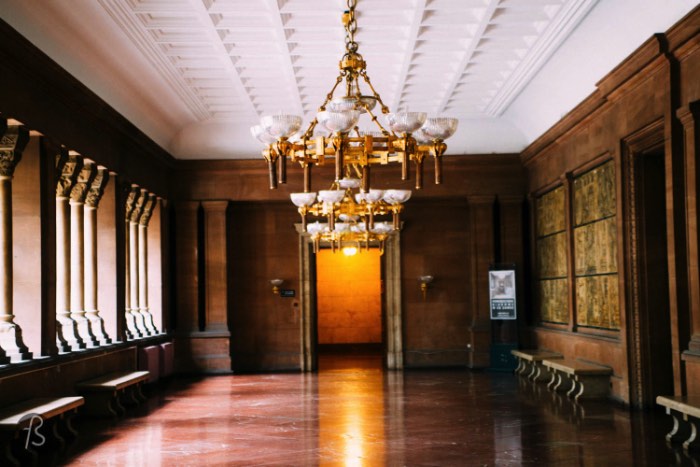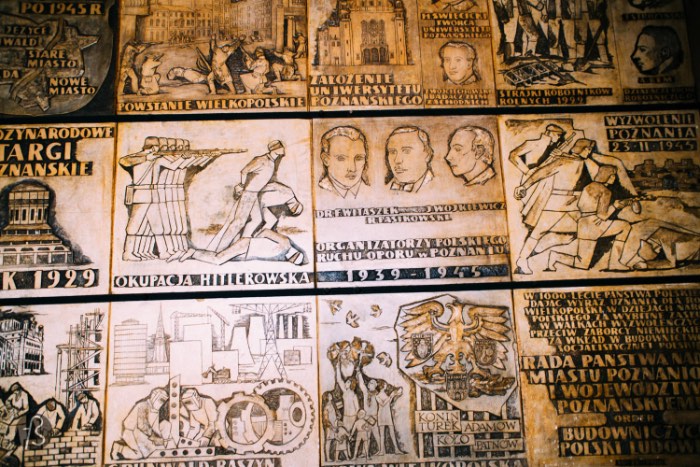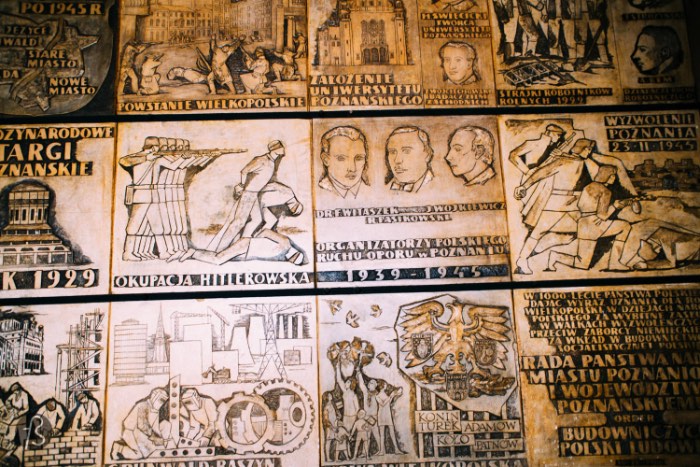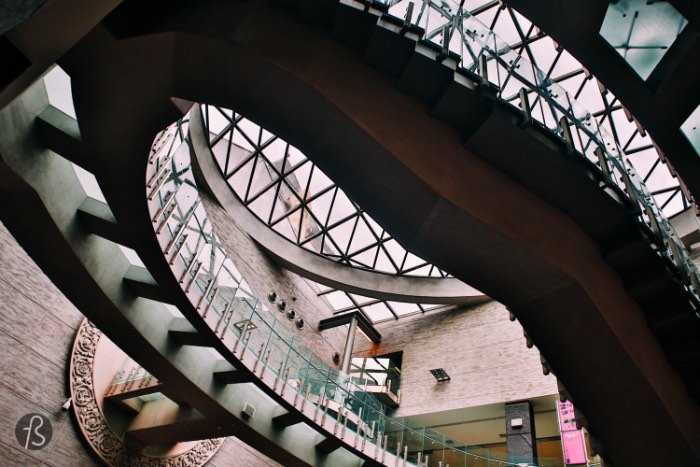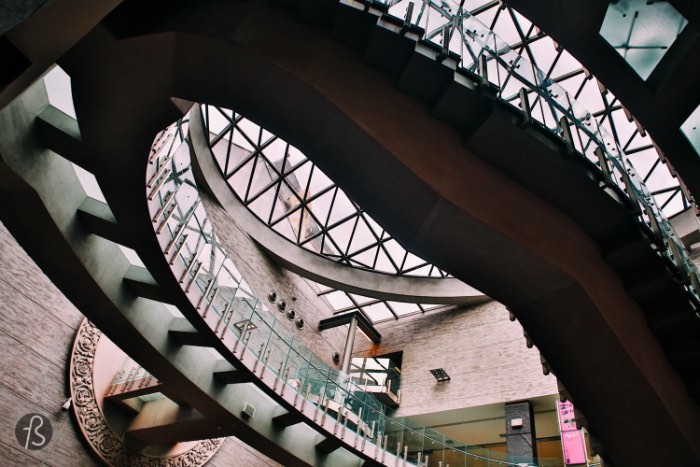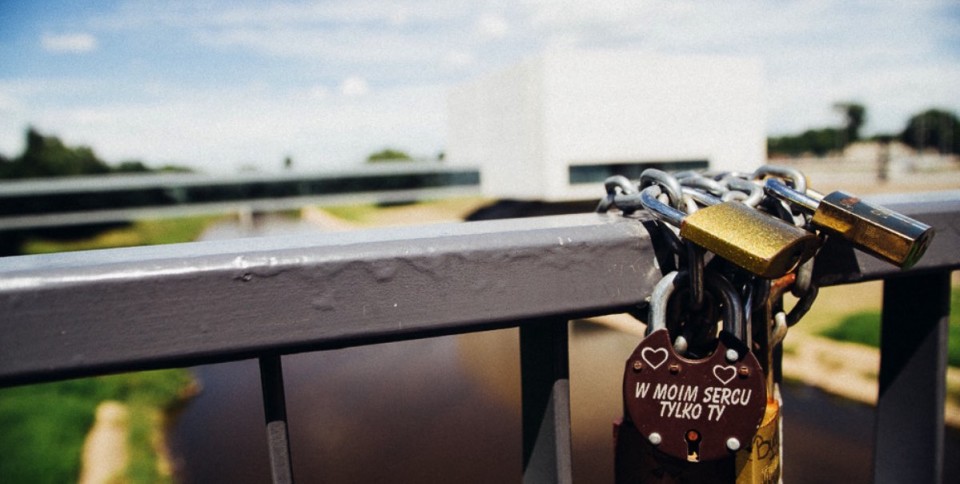 Poznan Beer City
One of the best surprises I had when I got to Poznan was how good the beer was there. I'm not saying that beer in Berlin is terrible; I'm saying that beer in Poznan is special. I am still not sure why this happens, but I'm happy to share with you the places I loved and the beers you should try there.
Ministerstwo Browaru is a pub a little bit outside of the old city center of Poznan with a great selection of beers. Including some brewed specially for the pub-like Minister Ale, a green beer that looks weird but tastes great.
Besides these beers, Ministerstwo Browaru has a lot of free trade beers and a great staff that will help you choose which beer you have to try out.
Brovaria is more than a bar; it is a three-star hotel, a great restaurant, and a brewery at the same time. What else can you ask for? Besides that, the place is also beautiful. Located in a historical townhouse at the historical market square, Brovaria is highly recommended by Fotostrasse.
The beer they have there is produced at the restaurant, making Brovaria the only in-restaurant brewery in Poznan. They produce three types of beer (wheat, honey, and pils), and you should try them all. All beers come unpasteurized and are available for takeaway in small beer barrels that are perfect as gifts for those beer-loving friends you must have.
Kultowa is a rock bar that only plays good music. During the days we were in Poznan, the 2014 World Cup was happening, and we wanted to follow what was happening in Brazil. This is how we found out about this bar, and I believe we ended up there almost every day. As you imagined, they also have some excellent local beers but not as many different ones as the other bars.
When you go through the doors of this bar, you will feel at home. For more than two decades, Za Kulisami has been decorated with the help of locals who enjoy their time in this fantastic bar.
On the walls, you will find books and poems written on napkins, from the ceiling hangs musical instruments, and a lot of postcards from people that come and go. But you will be going to this bar for the beers, right? At Za Kulisami, you will find at least 10 different regional beers ranging from sweet to dry draught.
On our last night in Poznan, we went to Dragon to see how the people in the city like to party, and ended up in one of the most excellent bars in town. This is where artists, musicians, and students get together, and you can feel the bar's atmosphere.
Located in a former townhouse, Dragon is quite unique, with a fantastic summer outdoor place that will make you wonder why there aren't more places like this everywhere.
And yes, there is a dragon head above the main bar. You cannot miss it when you go there to order your beer.
I have to say that I only entered this bar because I saw a statue of Lenin at the door. I knew I had to step inside this place as soon as I saw it. But I have to say I wasn't expecting what I saw inside.
Yes, Proletaryat is a communist-themed pub filled with memorabilia from those years, and it is perfect for those who love red. There are better bars in Poznan,, but none look as cool as this one. Go there for the decoration, stay longer for the beers.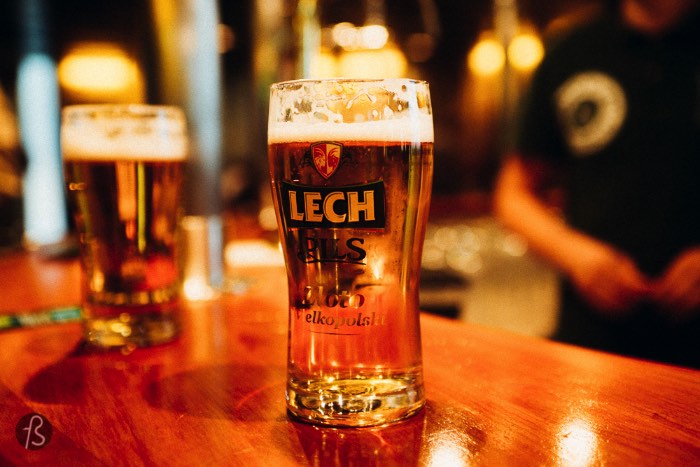 A Visit to the Lech Brewery
If you are really into beer, visit Lech Brewery and learn how they make this fantastic drink. Of course, you will have something to drink later, but this is not why we are writing about it here.
Before I visited Lech, I had never visited a proper industrial facility that produces beer. I have been to small breweries, and seen some friends making beer, but not like this. Lech is huge, and there you will learn all the steps for their great beer to arrive in a bar or your fridge. Each production stage will be explained to you by guides who are more than beer experts.
After the lesson on beer production, you can visit the Lech Pub and enjoy some of the many brands they produce there. I would say you have to choose between Lech Pils or Lech Premium. Or you can do it like me and try both of them.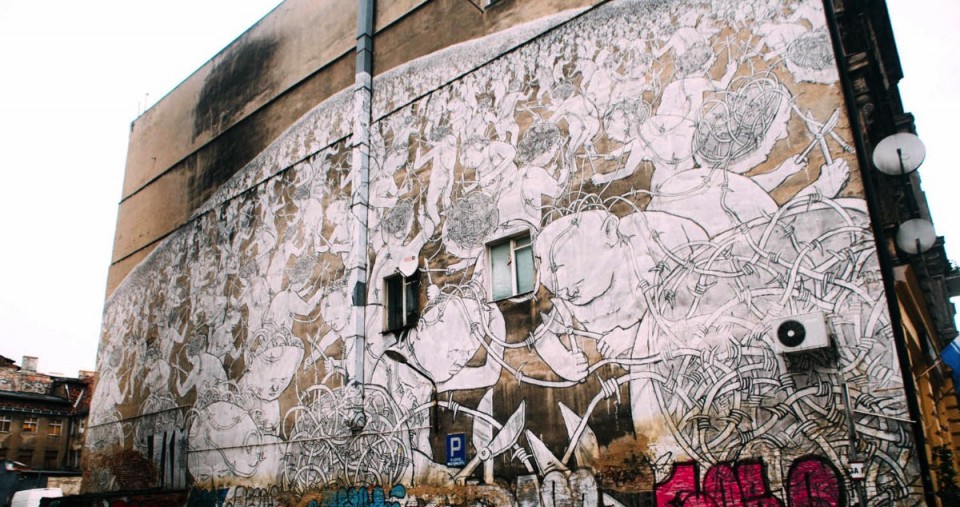 Where to go Shopping in Poznan?
I decided to write about shopping in Poznan here because we know many people who decided to visit the city to enjoy the currency difference between Germany and Poland to save money. And it is true. Even if Berlin can be considered a cheap city, when compared it to other European capitals, Poznan can be even more affordable than Berlin. If your currency is Euros, you will enjoy shopping in Poznan. I know we did.
The first place you have to visit if you wanna do some shopping in Poznan is the amazing Stary Browar. Most of the big shops in the city are there, and they wereded the best Shopping Center in the world back 05. Also, they have been voted as the best Shopping Center in Europe.
Not just because of the shops but because they have this concept called 50/50, where half of the place needs to be used as an art space. This is why the place looks so amazing; we even wrote an entire article about it.
Another place that might be interesting for those who want to use their time in Poznan to shop is Galeria Malta. The biggest shopping center in West Poland, this mall is located on the shores of Lake Malta. It is the size of 20 football fields and has more than 170 shops.
If you don't want to leave the Old Market area, you can walk at Kupiec Poznański. This place is smaller than the other shopping centers we are mentioning here, but they have more than 50 shops there. You might find what you are looking for there, but I would check their website before the visit to straighten things out.

A bit far from the city center but close to the Lech Brewery is where you will find Franowo Shopping Centre. This is a massive shopping complex that even includes an Ikea and more than 60 shops. You will need a big car to carry everything you can buy here.

Jezyce, A Walk on another side of Poznan
Jeżyce is an area west of Poznan Historical Center that is amazing for a long afternoon walk. The site is filled with historical buildings from inter and post-war Poland, which are excellent to take pictures of. But this part of Poznan is more than a place to take pictures.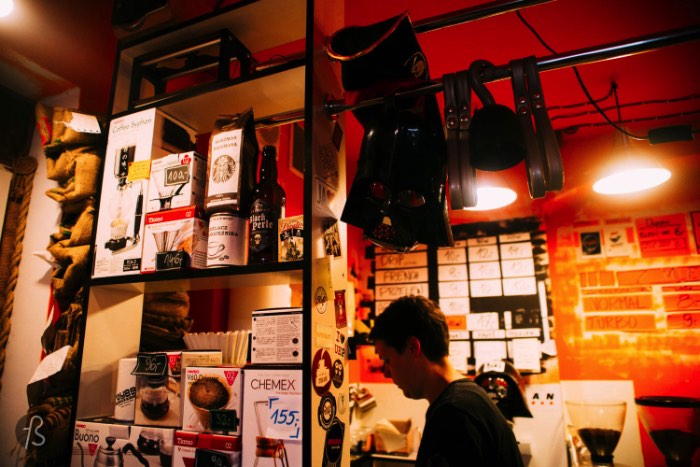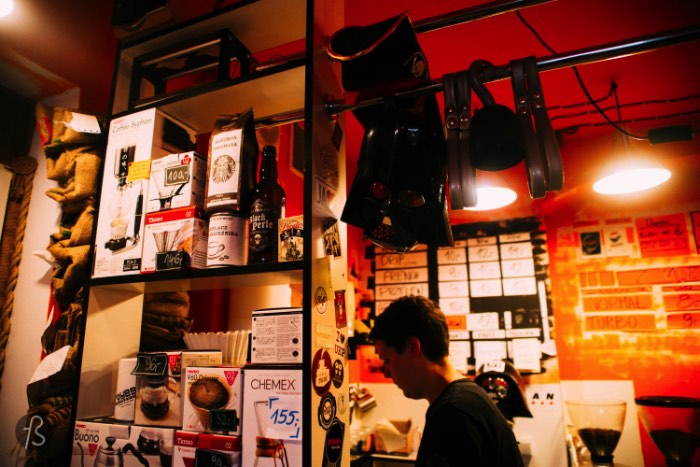 One of the first places you have to go when you visit Jeżyce is Brisman Kawowy Bar, where you will have a fantastic coffee. This place is made for those who care about their coffee; you will see this when you ask for something unique.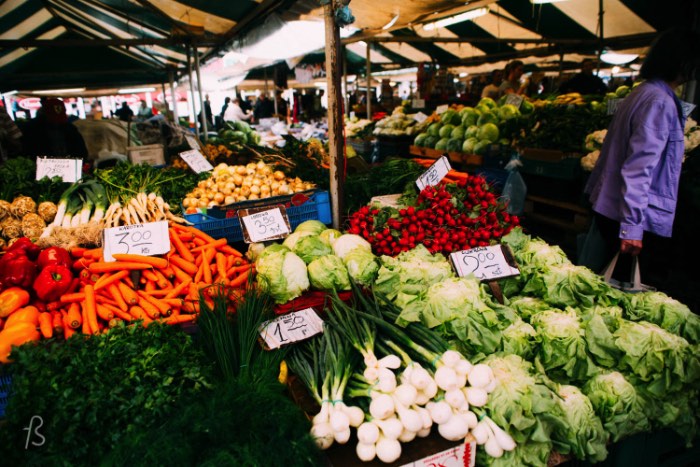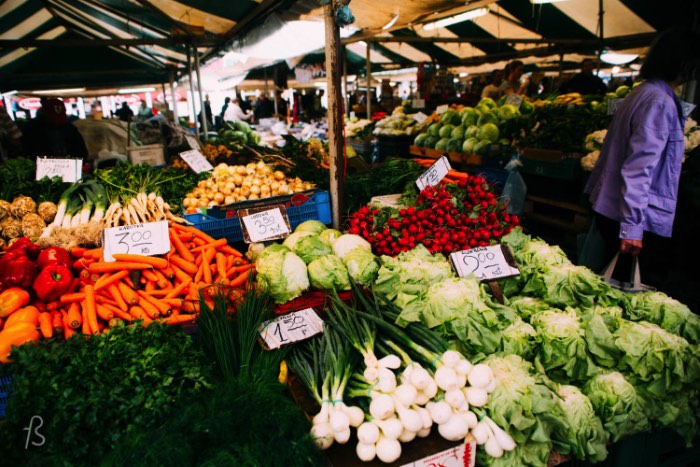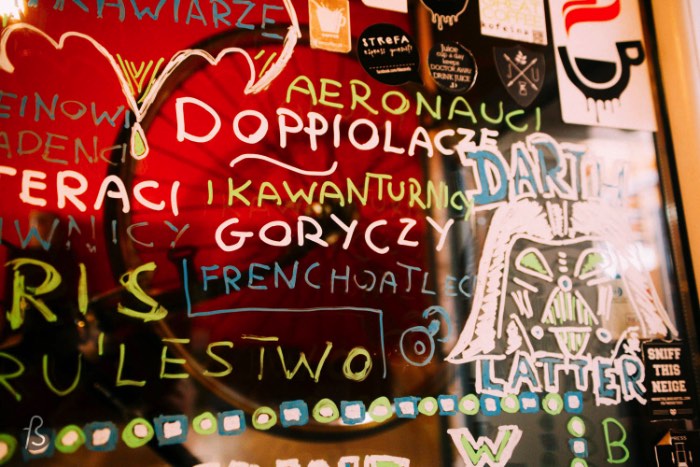 Another cool thing about the place is how unique and friendly are the people who work there and how awesome it looks! Don't miss this place!
Walk a little more into the middle of the neighborhood, and you will stumble upon Rynek Jeżycki. This is the local street market where you can see fruits, vegetables, and authentic street food sold. Everything looks great and, because of the currency exchange, everything is really cheap. So, if you want to eat like the locals in Poznan, this is the place for you.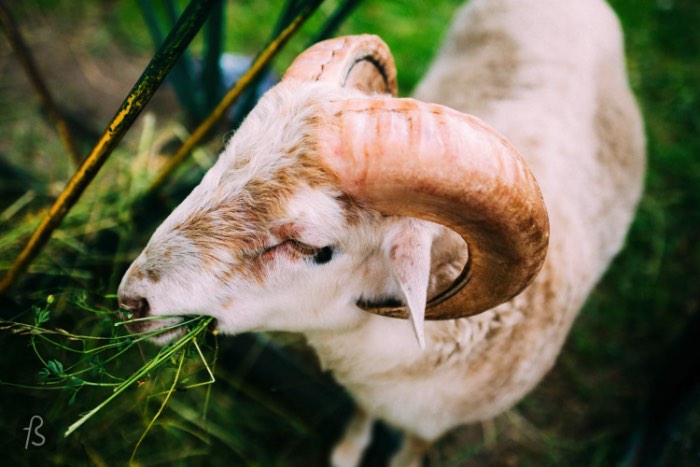 One of the oldest zoos in Poland, dating back to the 19th century; you have to go there to play around with the farm animals that are everywhere and to understand how zoos used to look a long time ago. Stare Zoo is not big, and you can enter the place for free and enjoy some shade and the unique Komodo dragons there.
Also, in Jeżyce, you can find one of Poznan's best places to buy Polish beer. Central Piwna is not a bar, but a place to look for something special among a thousand different beers, from regional brands to foreign curiosities. If you like beer, go there with some bags because I know you won't leave this place empty-handed.

Our Favorite Places to Eat in Poznan
Everywhere we ate in Poznan was terrific, but we had to come up with a small selection of restaurants, or else it would be too much. Let's start with this list.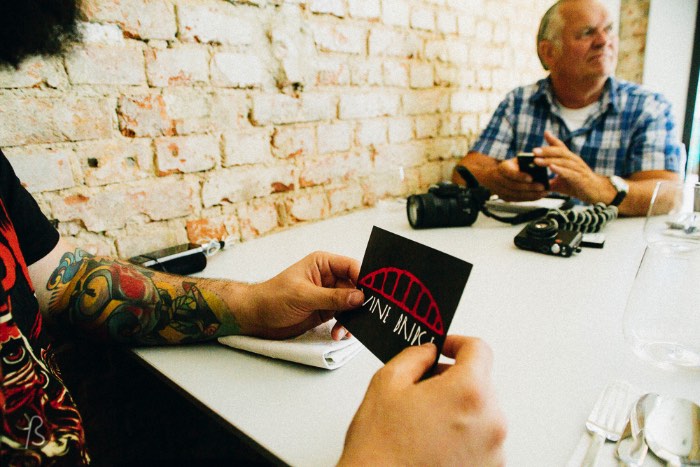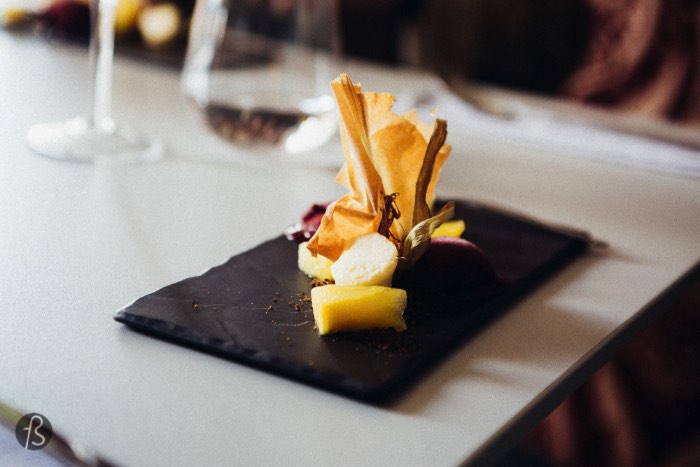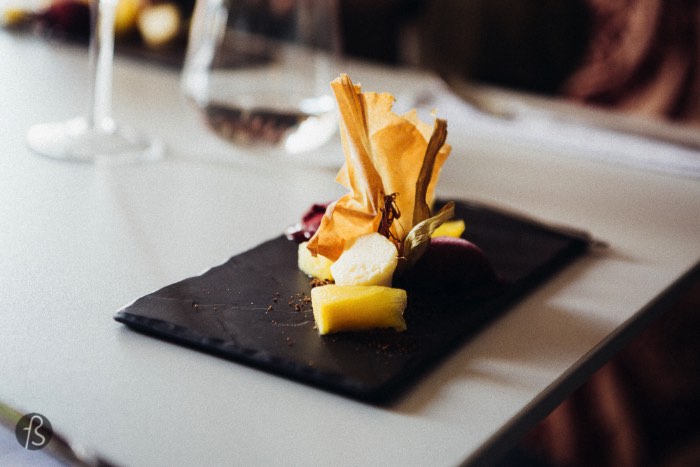 Vine Bridge
On the day we went through Cathedral Island, we also had the best meal of our time in Poznan. It happened at Vine Bridge, a tiny restaurant that is so small that it doesn't even seem like a real place. With just three tables, this is the smallest restaurant in Poland, but don't let this detail go over your experience there.
The dishes are unlike anything you have seen before, and look more than excellent, as you can see in the pictures here. If you want to taste the best food in Poznan, you know you have to go to Vine Bridge. But make your reservation before!

Święta Krowa
If you want to try some burgers in Poznan, look no further than Święta Krowa. This cozy burger joint serves excellent burgers that are 100% beef, and they even play around with a monthly special burger. Try it out.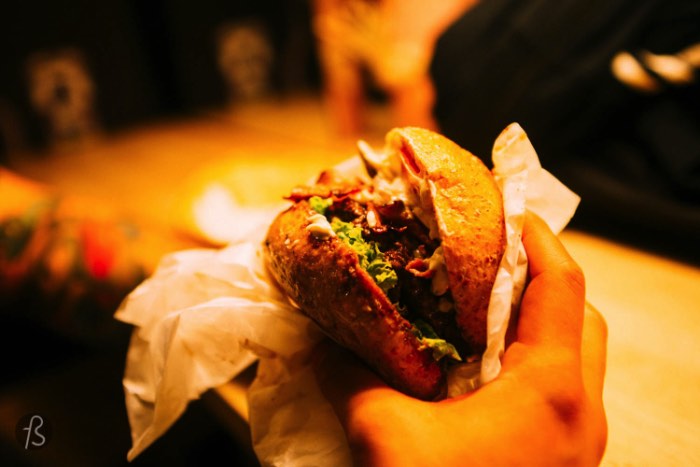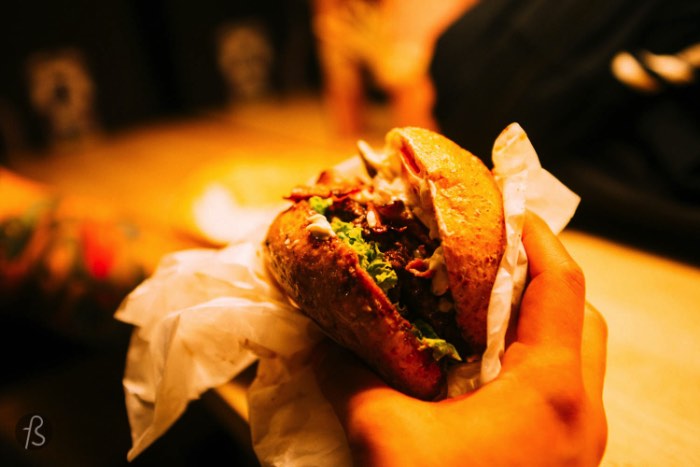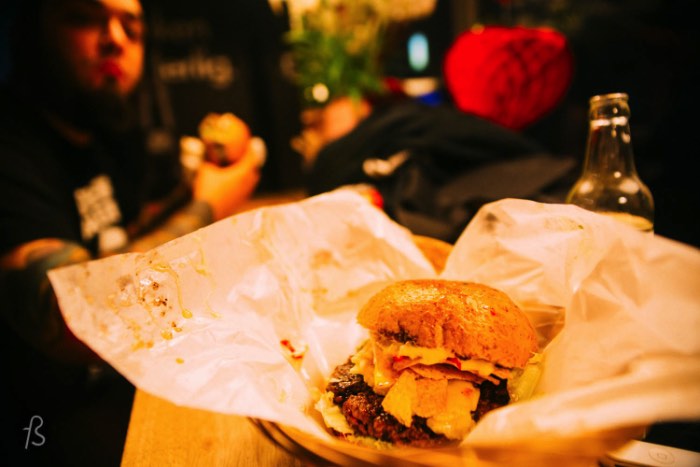 Besides that, the service there is fantastic. The day we decided to try their burgers, nobody there could speak English, but this didn't stop them from trying to help us. We did some sign language, a lot of pointing to things, and, in the end, had some fantastic burgers. Go to Święta Krowa and try for yourself.
Umberto
Umberto is located in the middle of Park Cytadela, and the restaurant was designed that makes you feel like you are still at the park. You will eat some fantastic Italian food surrounded by beautiful flowers and plants. This restaurant looks great, and their food is even better.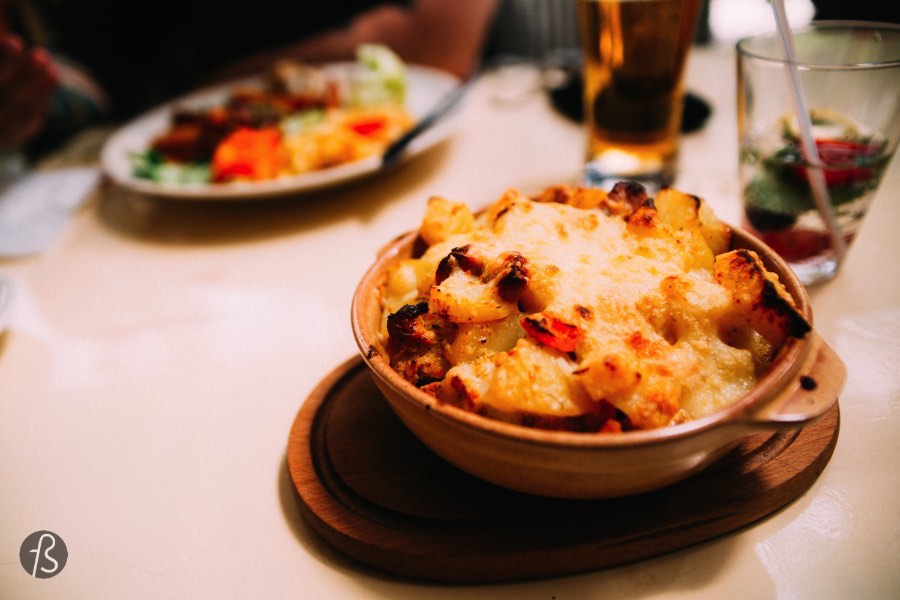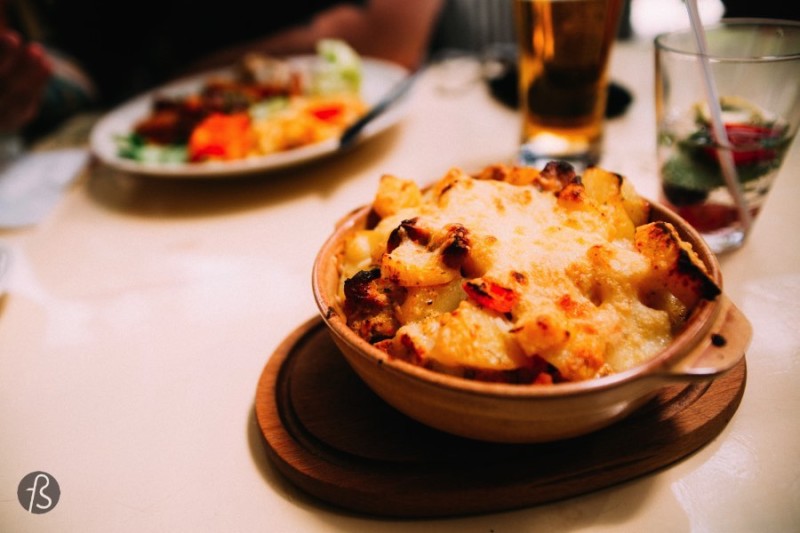 Just be sure to order their tiramisu for dessert. It is really to die for. Check it out!
Ptasie Radio
This cafe is themed as a birdcage and is one of Poznan's best places to eat. I remember reading that they have amazing breakfast, but we were there for lunch, so I decided to try their Spinach Lasagna, and I can still remember it today.
For dessert, you have no choice but to order the chocolate cake. Ptasie Radio is famous for having the best chocolate cake in Poznan, and we have never met anyone who didn't agree with this. Try it and tell us later.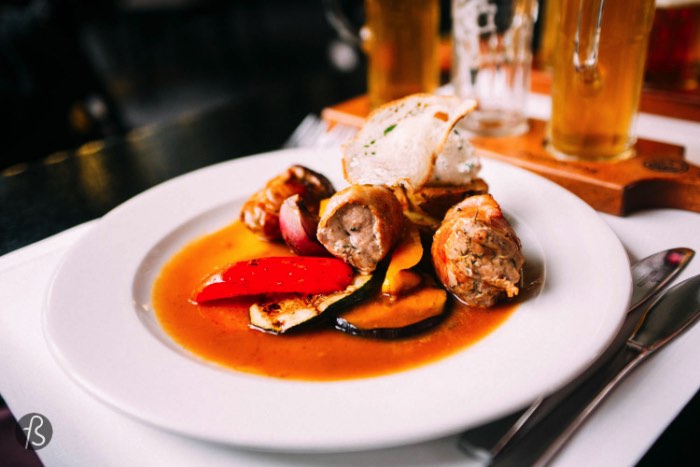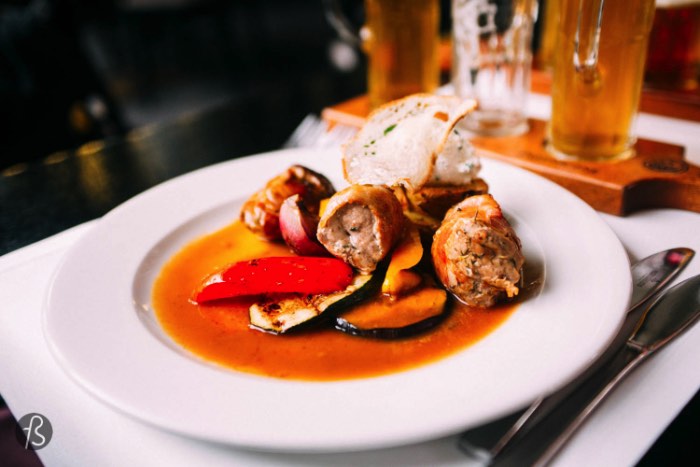 Brovaria
We have to mention Brovaria here again, first, for the beers. Second, for the great food we had there. Go to the terrace, order some beers, and look at the menu, where everything sounds fantastic.
I remember hearing some tips about the Brovaria Burger, but ultimately, I didn't try it out. Maybe you should do it for me.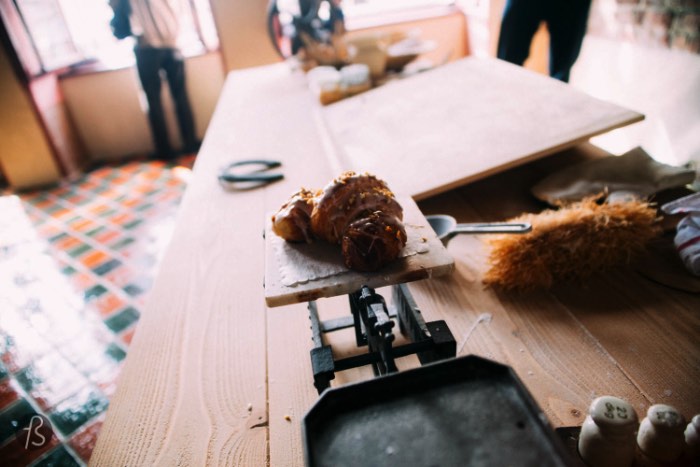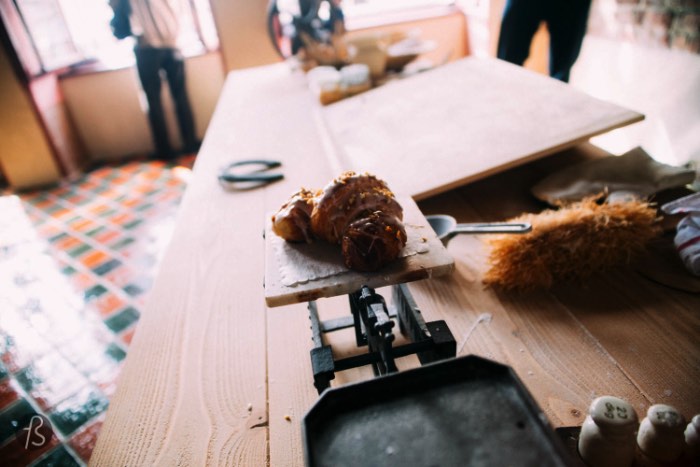 St Martin's Croissant
This is not a restaurant tip but something you must eat in Poznan. St Martin's Croissant is a local delicacy made with pastry and white poppy seeds. It is one of the most famous pastries from Poland and is even protected by The European Union Certificate of Authenticity.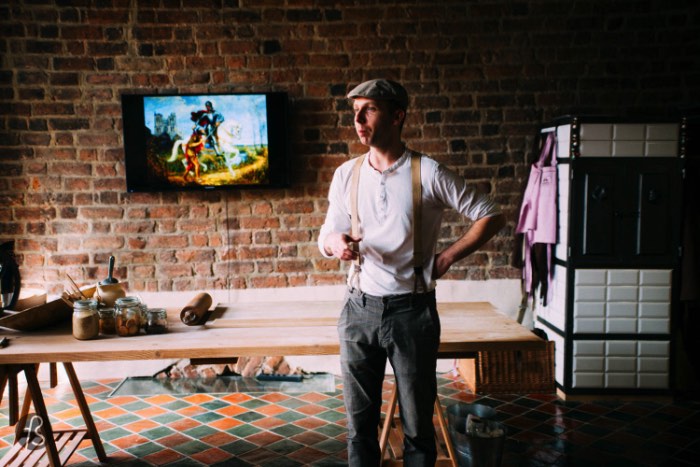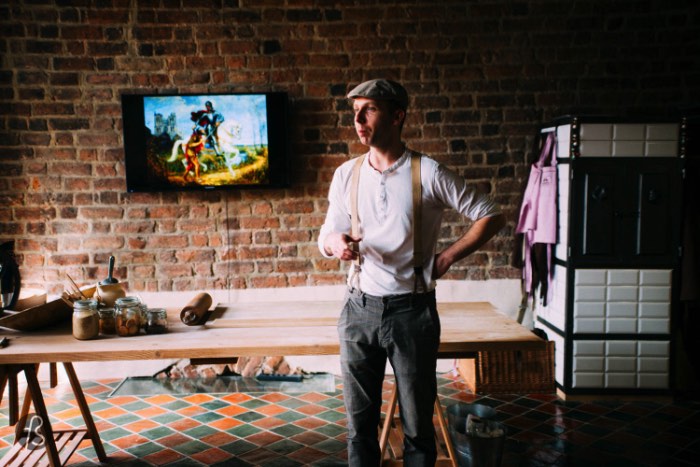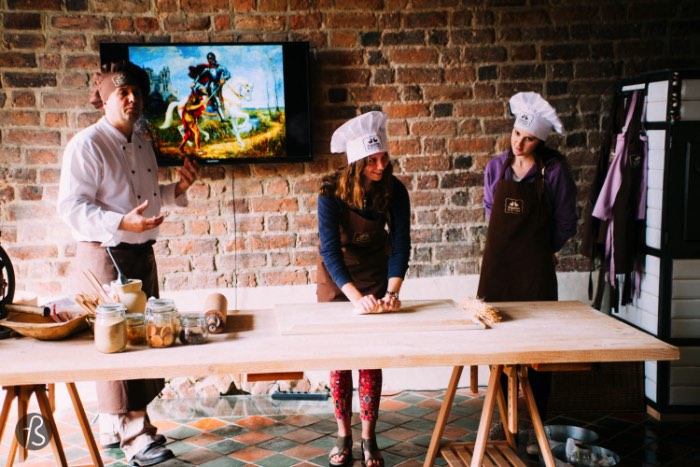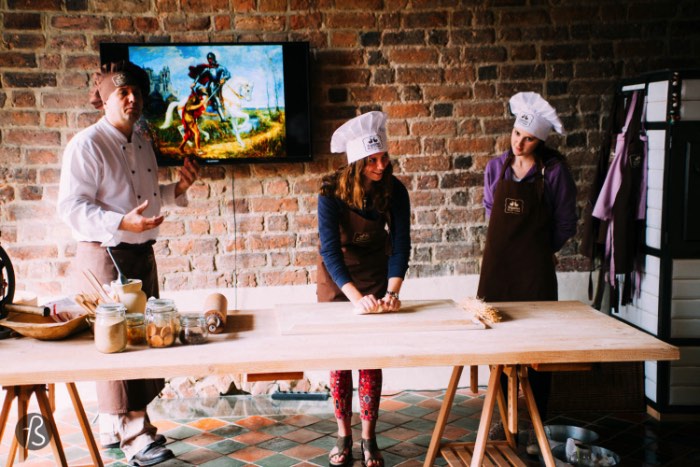 The tradition behind St Martin's Croissant dates back to the 19th century when one of Poznan's party makers decided to answer a call for St Martin's parish and made a lot of croissants to feed the poor and the needy. Other pastry makers followed its lead, which is how the tradition was born.
You can visit the Poznań Croissant Museum and Experience and learn more about this traditional Polish party and how it is made in Poznan. All of this is inside a beautiful townhouse right in the middle of the Old Market Square. A fantastic place to take pictures of the Town Hall!

---

Poznan is an amazing city that should have way more visitors. Maybe this article can convince more people to visit it. If you have any more Poznan tips you feel we forgot to mention here, leave them in the comments below!