For feline enthusiasts planning a trip to Europe, rest assured that there are ample opportunities to indulge in cat travel experiences while exploring the continent.

We are crazy about cats and always miss them when traveling, taking pictures, and exploring cities. But we always try to find a place to cozy up with a cat and mix our trips with them.
This is why we decided to share some locations with you since we know we are not alone in this. From whimsical statues to cozy cafes and sanctuaries, Europe offers an array of delightful locations that cater to cat lovers.
Embark on a cat-centric adventure as we uncover some of Europe's best cat travel spots, where whiskers and wanderlust unite.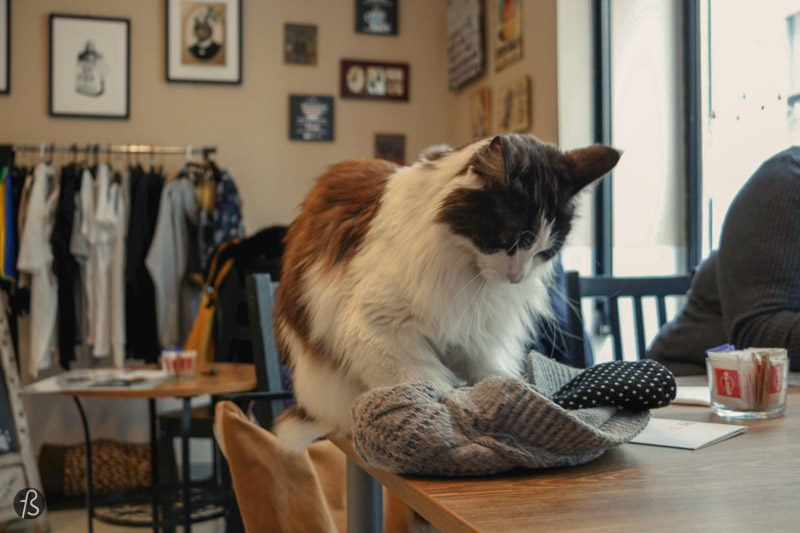 Cat Café Budapest
The Super Cozy Cat Café Budapest is the perfect place for cat lovers seeking a relaxed and relaxing atmosphere. Situated in Hungary's capital, this charming café welcomes guests to enjoy a cup of coffee or tea surrounded by adorable feline companions. Interact with the resident cats and bask in their comforting presence.
Cat Café Budapest provides a unique experience, combining the joy of coffee and the opportunity to relax a bit in the company of furry friends.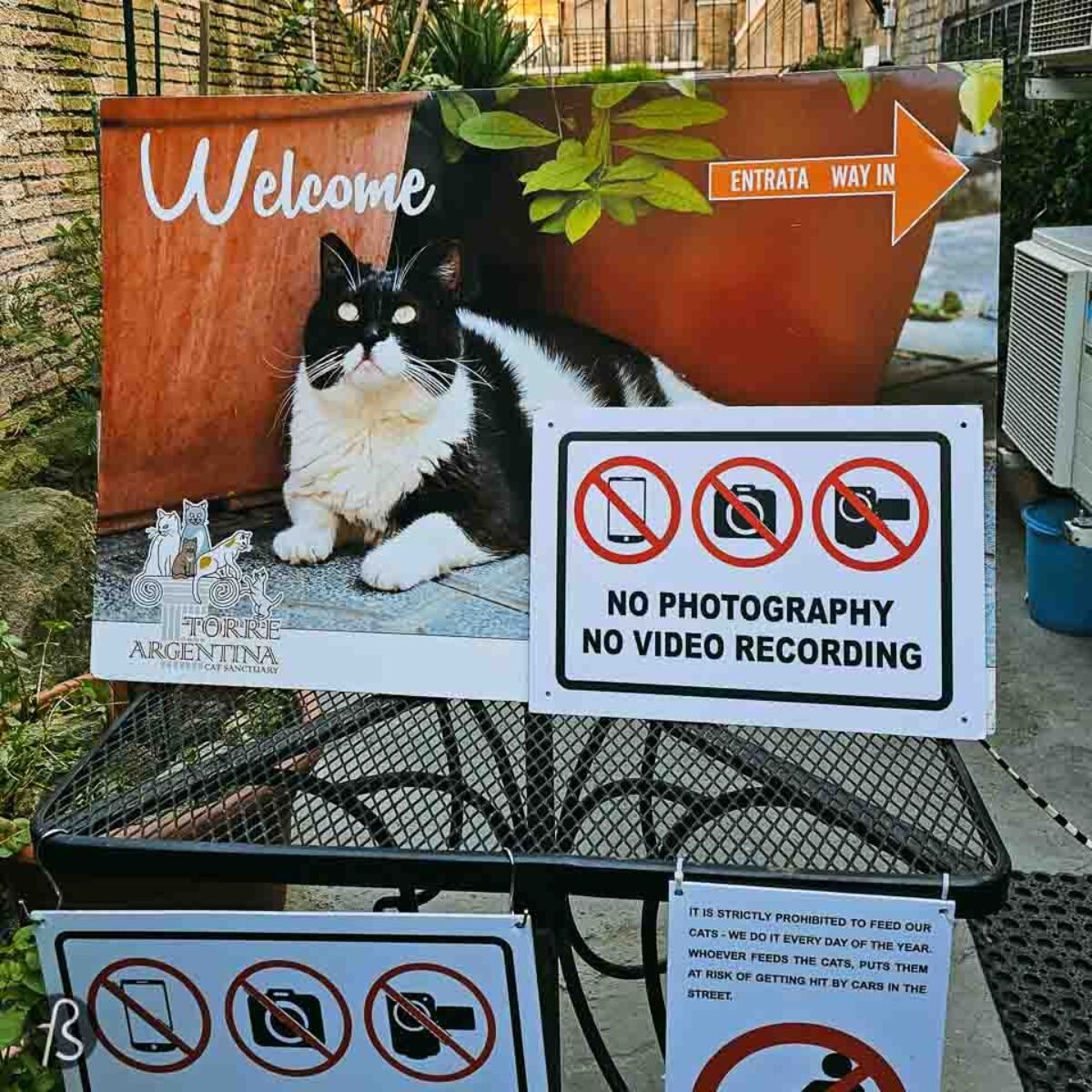 Torre Argentina Cat Sanctuary in Rome
Meandering through the ancient streets of Rome, cat enthusiasts will be delighted to stumble upon the Torre Argentina Cat Sanctuary. Located within the ruins of Largo di Torre Argentina, this sanctuary provides a safe haven for stray cats. As you explore the archaeological site, please take a moment to observe these furry inhabitants as they go about their daily activities.
Visitors can contribute by volunteering, donating to support the sanctuary's mission, or buying merch there.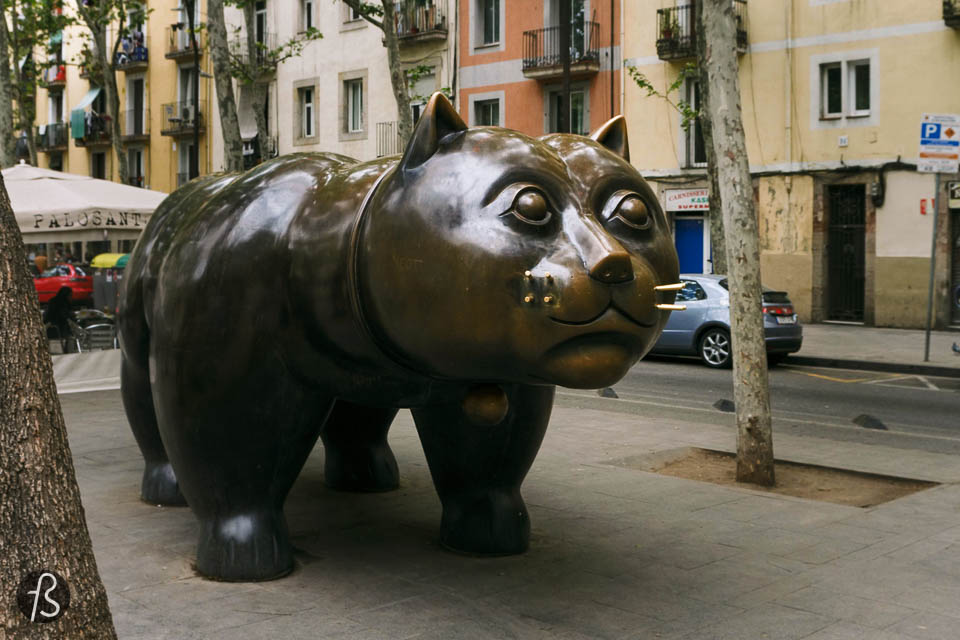 The Chubby Botero Cat in Barcelona
Visitors can find a charming bronze sculpture known as the Chubby Botero Cat in the heart of Barcelona. Created by Colombian artist Fernando Botero, this voluptuous feline statue captures the essence of cat grace and elegance.
Positioned near the Gothic Quarter, the cat invites travelers to marvel at its rotund figure and enjoy the surrounding picturesque streets of Barcelona.
The Catboat Sanctuary of Amsterdam
The Catboat, known as De Poezenboot, is a floating animal sanctuary on a canal in Amsterdam. Established in 1966 by Henriette van Weelde, this unique shelter provides refuge for stray, sick, and abandoned cats. With room for up to 50 cats, including 14 permanent residents, the Catboat has become an official charity dedicated to feline welfare.
Visitors are welcome to visit, interact with the cats, and even consider adopting a new furry companion.
A visit to the Catboat Sanctuary is a must for cat lovers exploring Amsterdam's charming waterways and a great destination for cat travel.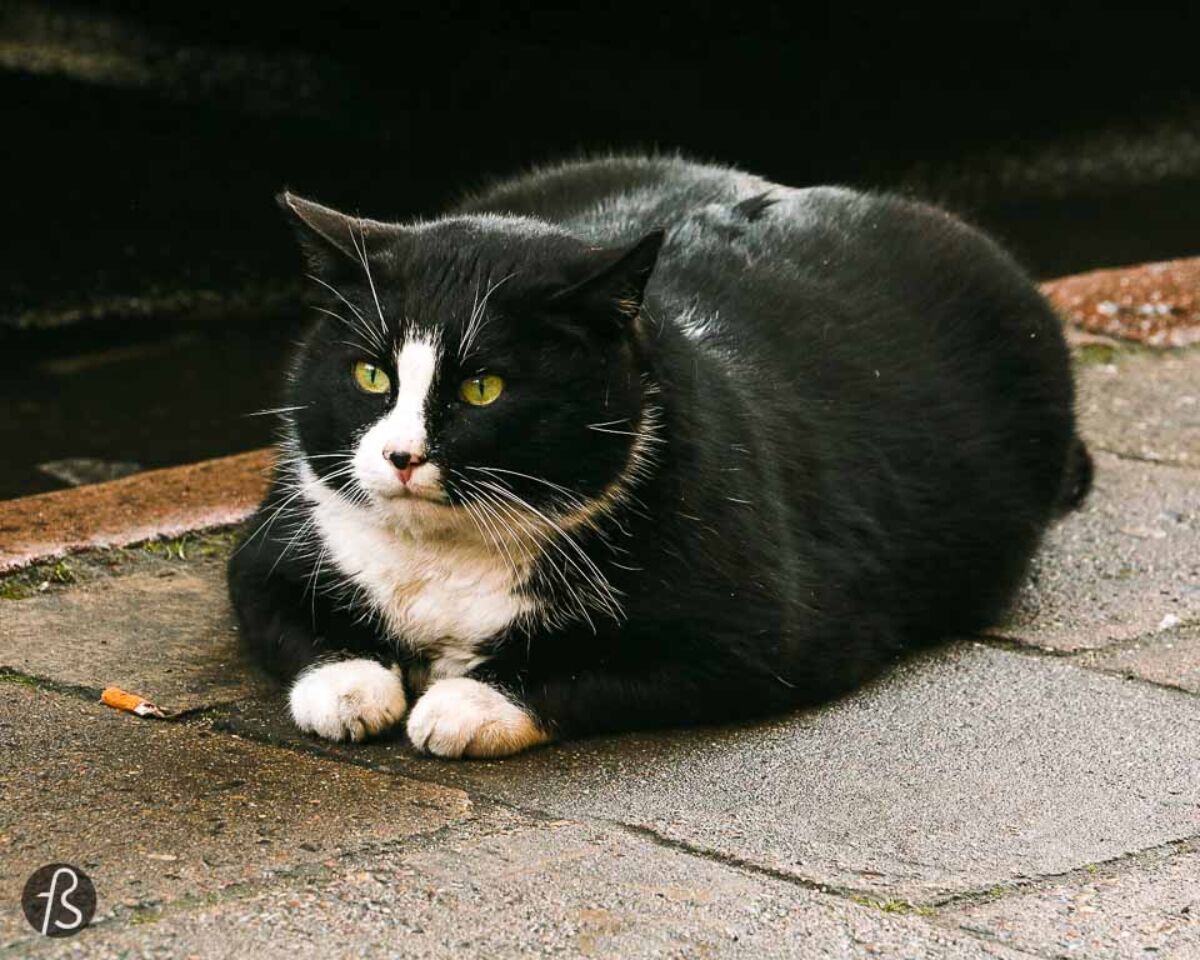 Gacek is Szczecin's Top Tourist Spot
In the vibrant city of Szczecin, northwest of Poland, a black and white feline named Gacek has become a popular tourist attraction. With his distinctive markings and chunky shape, Gacek has captured the hearts of locals and visitors alike. This friendly cat roams the streets in the city center, charming passersby with his playful antics.
As you explore Szczecin's historic landmarks, watch out for Gacek, the city's beloved celebrity cat.
---
Europe offers an exquisite array of destinations for cat enthusiasts to explore. Many cat-centric attractions delight travelers, from Barcelona's chubby feline sculpture to Rome's cat sanctuary, Szczecin's celebrity cat, Budapest's cozy café, and Amsterdam's floating sanctuary.
Embrace your love for cats while embarking on a unique journey through Europe's best cat travel spots, where whiskers and wanderlust unite.
Whiskers and Wanderlust: Discovering Europe's Best Cat Travel Spots