Swimming in the Spree was not part of our plans when we moved to Berlin. But things could change shortly, and we are not discussing the Badeschiff. We are talking about swimming in the Spree. More precisely, we are talking about swimming in the Spree right where the Museum Island is.
Now, you must be wondering how can this be possible. The project is called Flussbad Berlin, and the idea is pretty simple. The designers behind this project want to reanimate the side canal of the river Spree, between Schlossplatz and Bode-Museum, one of Berlin's biggest underused brownfield areas in the city's heart.
They want to turn this part of the Spree into a huge natural swimming pool.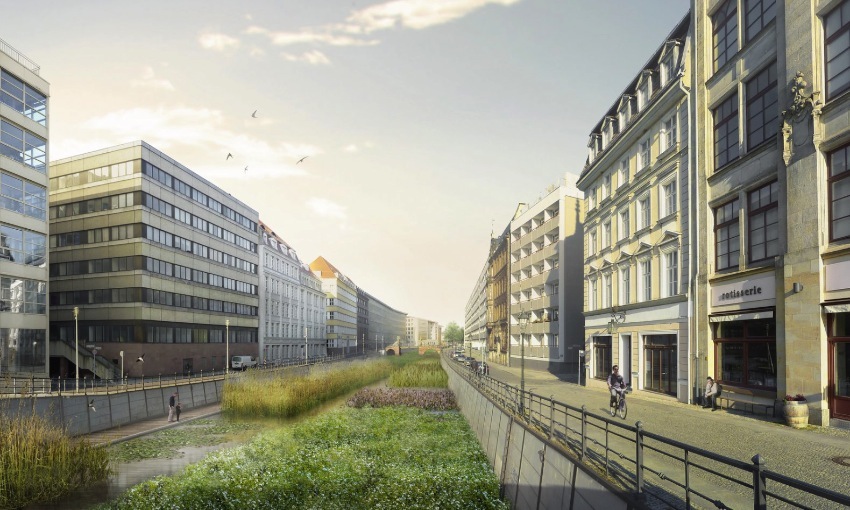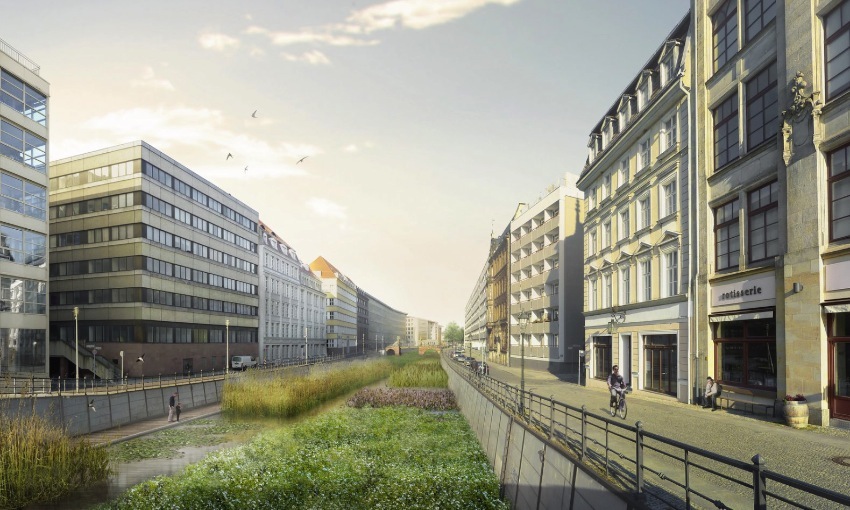 What will be the Flussbad Berlin?
This urban heaven would be more significant than fifteen Olympic swimming pools fed by river water flowing through 780 meters of a reed bed filtration system. If this project comes out of the paper, you could reach the water by jumping from one of the bridges. Or, if you are more polite, walk down one of the stairs around the area.
Can you imagine swimming in the most exciting pool in the world? Flussbad Berlin would be a 750-meter ride along the Unesco World Heritage Site of the Museum Island, from the upcoming Humboldt-Forum via the Lustgarten to the tip of the Museum Island at the historic Bode-Museum. You could be swimming there in a few years.
We know it sounds crazy, but it can be done, and the people behind it want to turn this plan into reality.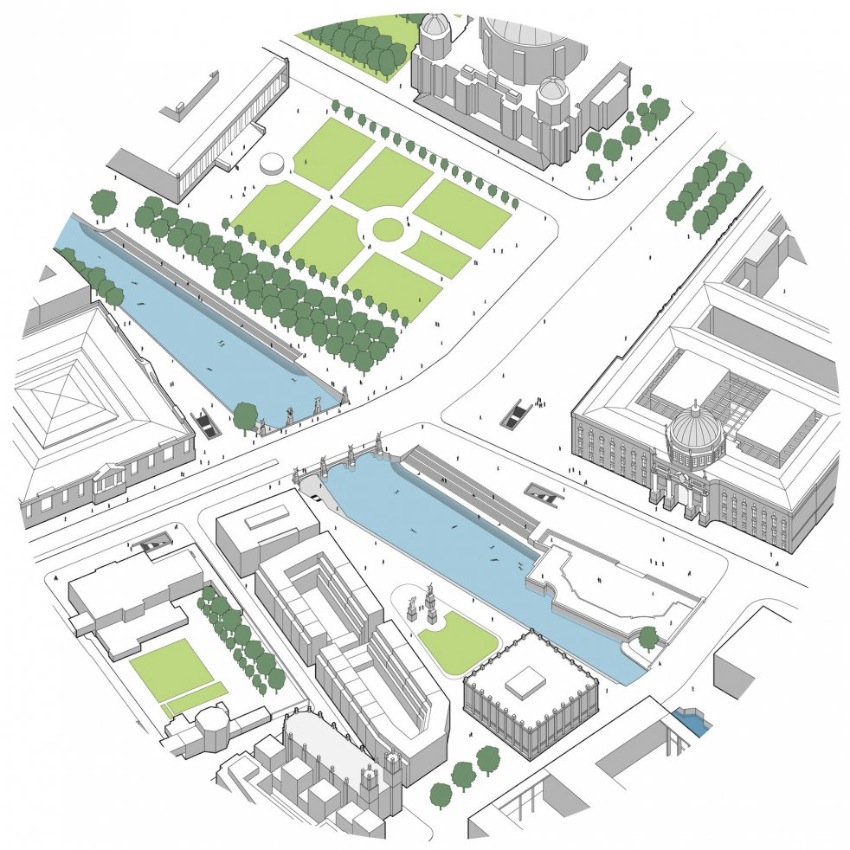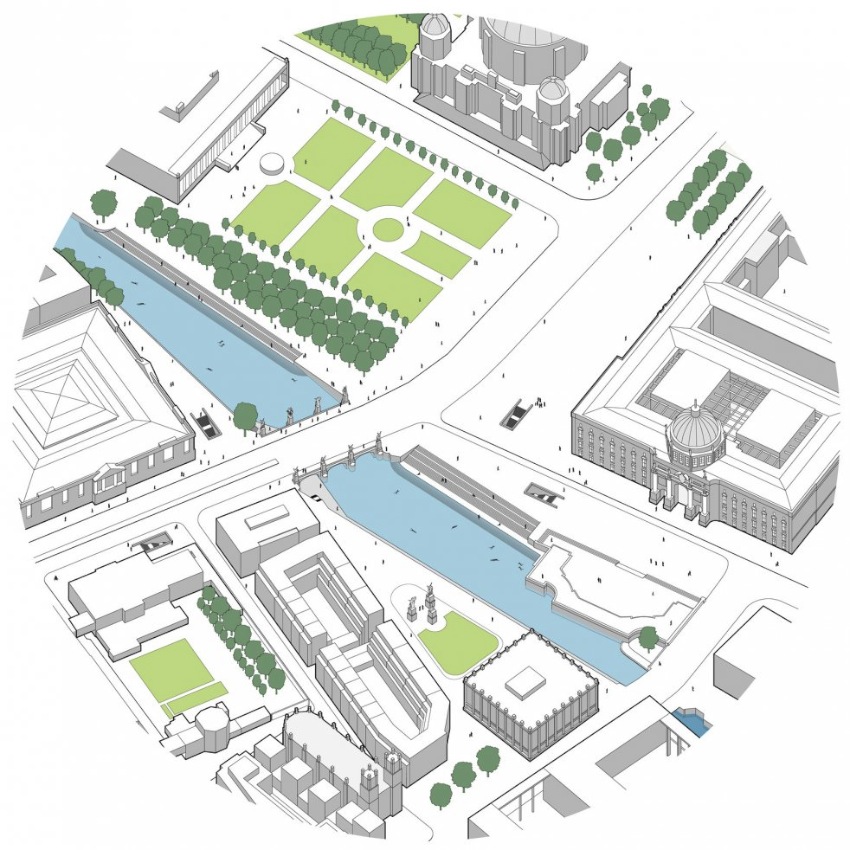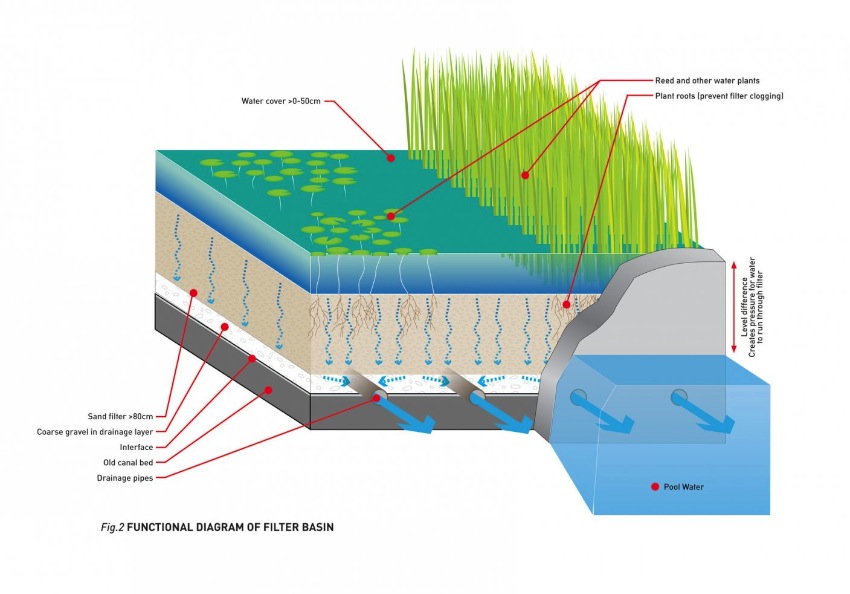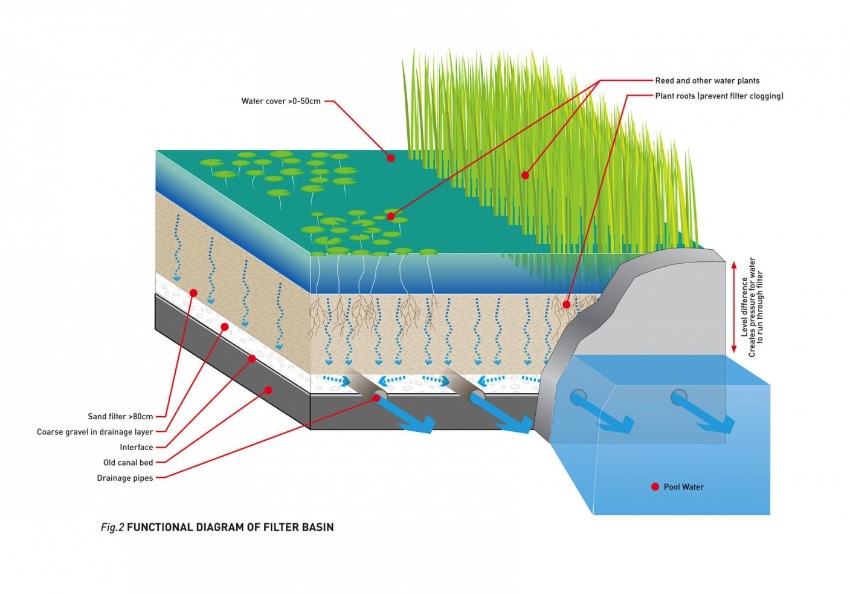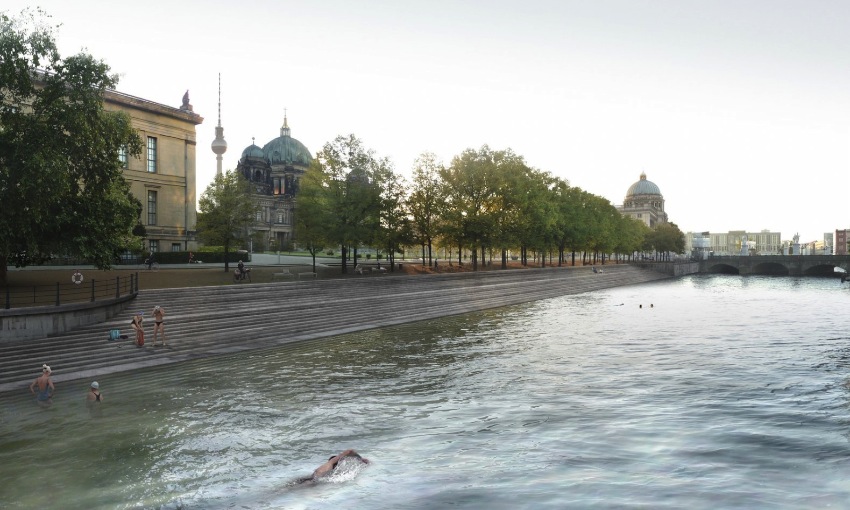 When the Spree was closed to swimming in 1925, more than 30 public bathhouses were along Berlin's main river. And the Flussbad Berlin wants to re-evaluate the Spree's importance to the city. They want to renew the relationship between Berlin and the Spree and turn the river into a sustainable, integrative, and considerate urban development.
At the same time, the project would end the nonsense of having an unused waterway in the middle of the city. A new Kupfergraben could be developed, linking the historic city and the living present.

We don't know if Flussbad Berlin will someday come true. All we know is that it would be indescribable to swim right next to the Museum Island, and we would love to do this in the future.
What do you think about having another excellent option to add to the pool of "What to do in Berlin today?"?
If you want to know more about the Flussbad Berlin, you can visit their website here and here.