When I visited Aachen, I was expecting to be impressed by the beauty of the Aachen Cathedral. And I was, but when I think about my weekend there in the summer of 2015, the first thing that comes to mind is the excellent food we had at Hanswurst Aachen.
Yes, the sausages that I had at Hanswurst were that good. And I'm a massive fan of sausages!
Hanswurst opened in 2011 as the first sausage restaurant in Germany. There, you can find sausages from every region of Germany. From traditional roasted sausages to curry and blood sausages. From sausage burgers to salads and vegetarian sausages for those who don't like meat that much.
It can be hard to choose which sausage to choose. At least, it was hard for me.
Because of that, I just ordered a dish with everything. Really. Every type of sausage was available at Hanswurst, and it was terrific. There was Thüringen sausage, Berlin-style currywurst, Puttes from Saxony, and more. As you can see in the pictures, eating it all was hard but a great challenge.
All the products at Hanswurst are manufactured according to their own recipes and served with self-made sauces and mustards produced from fresh and local ingredients. Making everything there even better. And that includes the beer!
Hansbräu is the name of it and matches the food perfectly. I liked it so much that I even brought one of their excellent beer glasses to Berlin.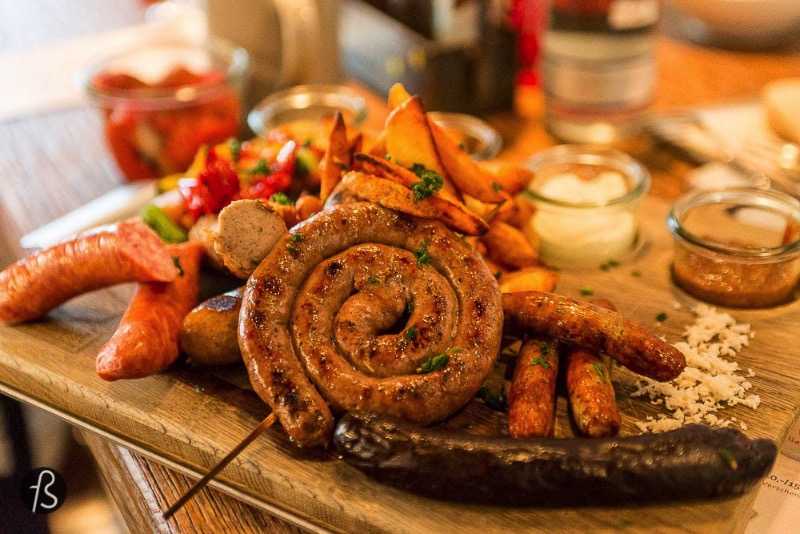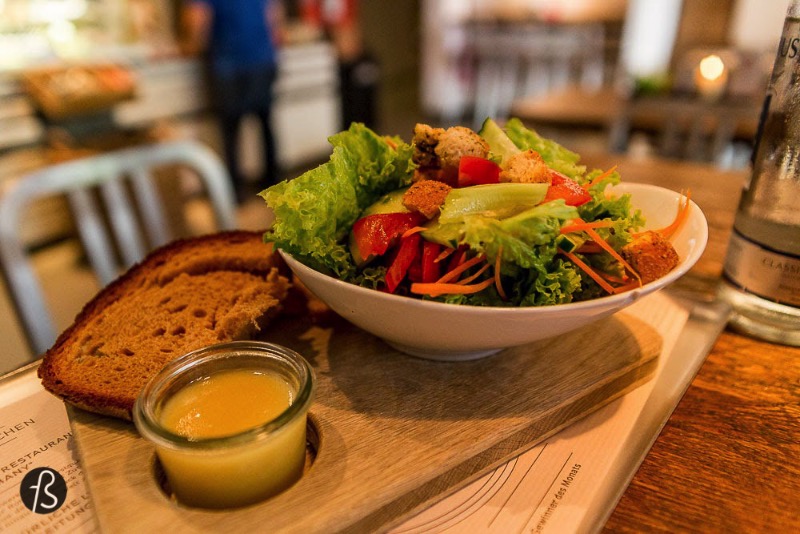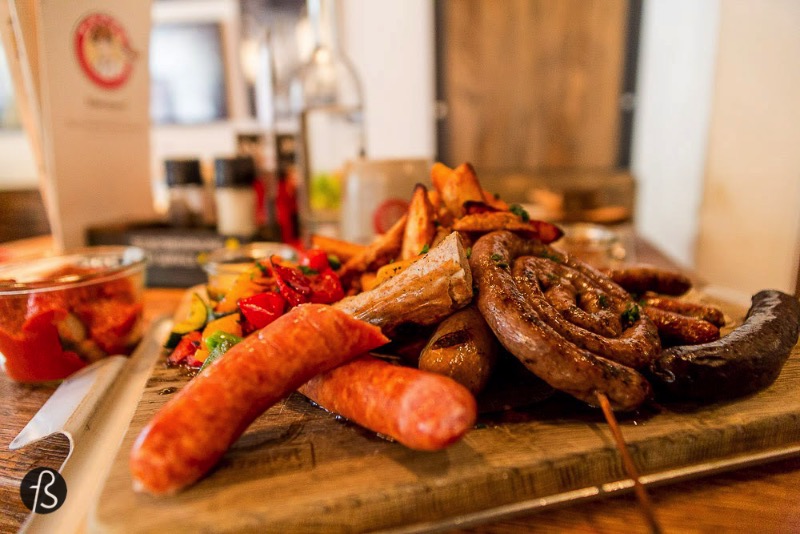 Something else I must say about Hanswurst is how excellent the staff is. They helped me choose among so many different choices of sausages, and their tips improved my experience there. And, since they spoke perfect English there, visitors without German skills will eat without problems.
If you want to try natural German sausage in the first German restaurant focused only on sausages, you know you will have to visit Aachen and find Hanswurst!
Hanswurst can be found right across the Aachen Cathedral. The restaurant is so close to the Cathedral that, in the summer months, you can sit outside and enjoy the historical beauty of the church and have some sausages.
Whenever you are in Aachen, you know a restaurant to visit before going to the Three-Country Border!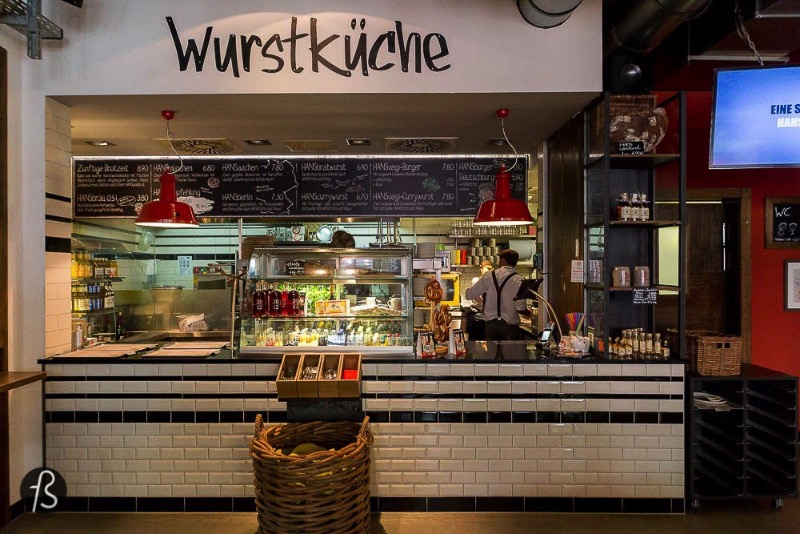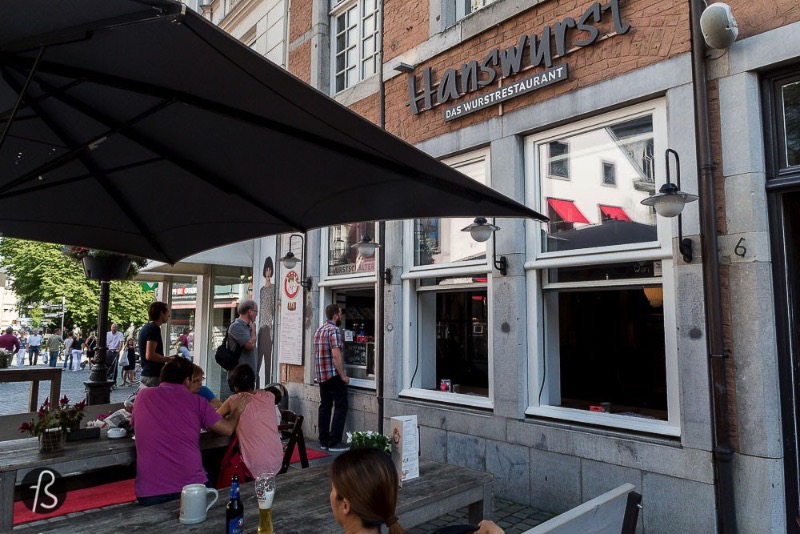 Hanswurst Aachen: the best place to eat Sausages
Münsterplatz 6
Aachen – Germany