I have been in Berlin for years now and have shown this city to many people. These experiences made me realize that there are places in Berlin that are advertised as really cool but that are just tourist traps. If you have been to Berlin a few times, I believe you have already pictured some places inside your head.
This article is focused on the worst places to visit in Berlin or how to ruin your Berlin experience in 5 areas.

This article was inspired by a guy I met while I was in Aland, on a small island called Lappo. I was there to learn the deal with frisbee golf and started talking to the guy showing me around. He is a young guy who came to Berlin once and couldn't understand why people liked this city. For a moment, I couldn't understand why he didn't like Berlin, and then I started asking where he went and which places he saw while he was here.
He started talking, and everything made sense. He saw a Berlin that didn't exist for me. After living here for a while, there are places that you learn to ignore, and this article will be about these places. Let's begin with the worst place to visit in Berlin…
Checkpoint Charlie
Yes, Checkpoint Charlie is easily the most prominent tourist trap in Berlin. Really. There is nothing to see, and you will only waste your time if you choose to go there. If you are asking yourself why, I gonna tell you why Checkpoint Charlie is the worst tourist place in Berlin.
First, nothing there is original. Nothing. The tiny house with the soldiers in front? Fake. The sign telling you are leaving the Russian or the American sector? Fake as well. The original can be seen in the Allied Museum in Dahlem. If you like paying to take pictures with guys dressed as soldiers, you might love this place. For everybody else, this is it.
Some might say that the Checkpoint Charlie Museum is worth the visit, but I disagree again. Most of what you can see there can be seen somewhere around Berlin with better context and more content. You should skip this part of Berlin; I know you will not miss it.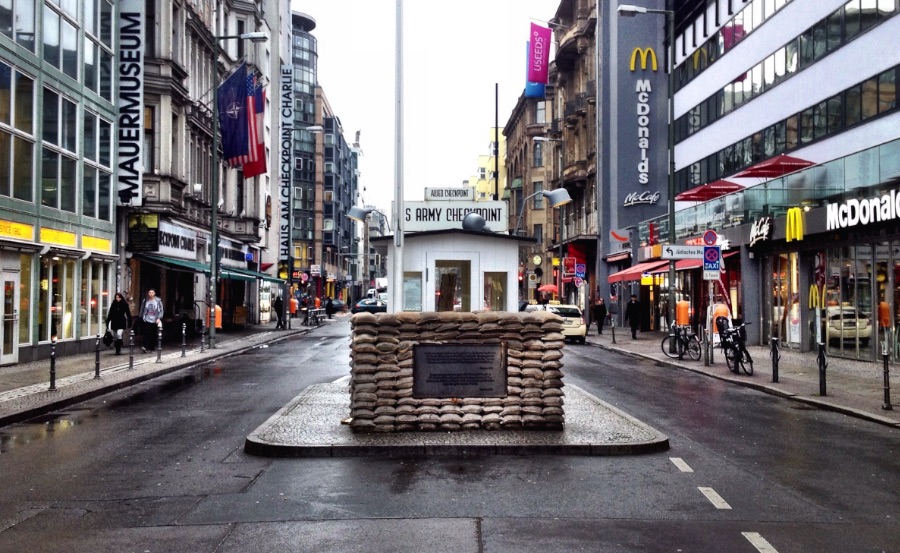 Berghain, where being an asshole is cool
You probably read somewhere that Berlin has the most incredible club. If you haven't read about it, now you know that many people say there is a club in Berlin that is the most fantastic place on Earth. That club is called Berghain.
The problem with this place – and most of the "OMG, I need to go now" clubs – is their strict door policy. Sometimes, you can queue there for more than 3 hours and still be turned away from the club for no reason. Other times, they will keep you out because they don't like your clothes or because you don't speak German. Yes, this can happen.
In 2012 or 2013, I had to go to Katerholzig, another OMG club in Berlin permanently closed. I saw firsthand three friends getting denied at the door because they didn't dress cool enough and another friend because she forgot the name of the DJ playing between this and that hour. Yes, the question was THAT specific. And for the first 3 friends, I am sure that it was because they stuttered to answer some questions the hostess did since they were in the same clothes as everyone else in the group.
Nobody knows for sure what are the door policy and a lot of people think that it's xenophobic, sexist, racist, and discriminatory in a lot of ways. I'm one of these people, but I don't plan to go there, so I'm just here to inform you about this.
You're probably gonna queue at the door for some hours, and then you're just going back to your hotel without knowing what is inside the walls of a former power plant. And if you manage to get in, you'll see that all that magic is a lie. The main dance floor is relatively small, the sound system is good, but it is not something from another universe, and the amount of stairs versus the amount of drugs and alcohol inside sounds like a dangerous combination.
Berghain was pretty important back then, and I'm not going to lie, it is excellent to know that you're going to a club in an abandoned soviet power plant BUT, low your expectations from 10 to 1, ok? They take pride in being assholes. If you're the kind of fella who likes to be mistreated just because of the hype, we're on different pages of the Book of Life.
And if you decide to skip this, don't worry; beer is cheap in Berlin, and you can have an excellent time everywhere.
Flea market at Mauerpark
When I first came to Berlin, most people told me to visit Mauerpark. I did it and couldn't understand why so many people told me to go there. I still wonder why people like this place so much, and I cannot find an answer.
Mauerpark can be translated to English as the Wall Park. It has this name because it stands where a part of the Berlin Wall used to be, which is the most exciting thing about this park.
Most people visit Mauerpark on Sunday when it hits its lowest point. There is a flea market there, the worst one that Berlin can offer you. Unless you are looking for some tourist tote bags, overpriced vintage clothes, and a lot of trash, this is not the place for you. If you don't want to go to the flea market, you can also try some overpriced beer in a crowded park that feels more like a shitty football field.
And don't forget the music! There is a karaoke pit at Mauerpark where you will listen to the worst singers in the world singing bad songs from their home countries. Amazing right?
Do you want to listen to some drunk French guy singing some weird French song you never heard before? This is the place to go. Do you want to listen to a group of screaming girls ruin a song that used to be popular in the 80s?
The karaoke in Mauerpark might be the place for you.
But, if you have some regard for your time, wallet, and ears, just go somewhere else. Anywhere else.
Potsdamer Platz
Potsdamer Platz is an important square in the center of Berlin. Some people say it used to be the heart of Berlin in the 30s, but these days are long gone. Today, you have some tall buildings, many lost tourists, and a cinema with a cool-looking ceiling. What else? Nothing.
Unless you want to see a movie, there is nothing to see at Potsdamer Platz. Some might say that Sony Center is excellent, but only a cool-looking ceiling and a cinema. There are some overpriced bars and restaurants around the area, and this is it. There is also a former observation tower, but nobody visits the site to see it.
The best thing about Potsdamer Platz is that it is close to exciting places like the Reichstag, the Holocaust Memorial, Tiergarten, and the Brandenburger Tor. This way, you can leave this square as soon as you get there because there isn't anything to see there. You can trust me on this.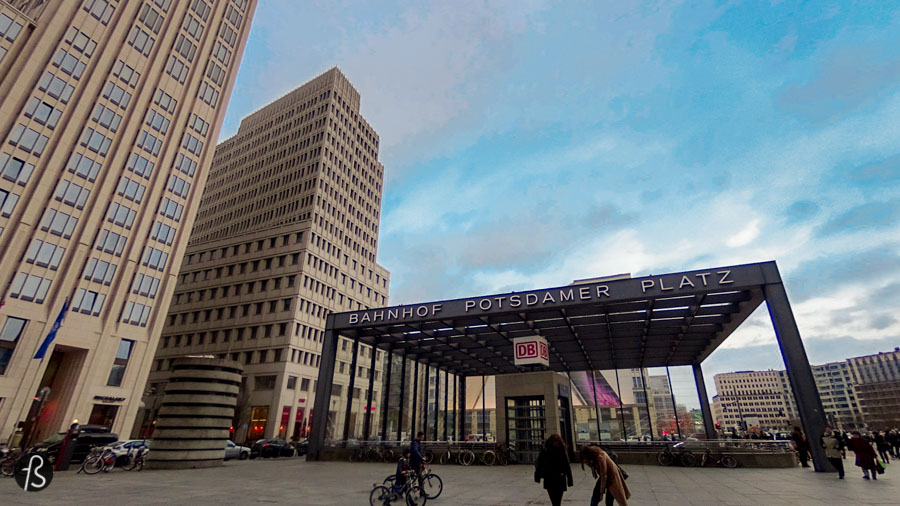 Mustafas Gemüse Kebab
Mustafas Gemüse Kebab is famous for being famous. Supposedly they have the best döner Berlin has to offer, but I can tell you 3 different places with better food and smaller queues in the blink of an eye. The first one would be Imren Grill in Neukölln.
It is not that their food is terrible; what they offer is alright. My problem with this place is that everybody thinks the food there is so good that it is worth staying in the queue for more than 30 minutes to eat a chicken kebab filled with vegetables. You can do better than that with your time.
For me, Mustafas Gemüse Kebab is just hype. Unless you want to queue to eat a regular kebab for half an hour. If this sounds like something you want to do, please take a subway to Mehringdamm in Berlin Kreuzberg and prepare to wait for a long time.

Based on my experience living and showing Berlin to many people, these popular traps can turn your Berlin experience into something terrible. Maybe you like some of these places. Perhaps I have to give another chance to them, but… Who knows for sure?
If you have more tips from places to visit just to ruin your Berlin experience, leave them in the comments below. I'm pretty sure there are more tourist traps that I forgot to mention here.