Windmills have played a significant role in Berlin's past, and it is truly fascinating that these historical landmarks can still be scattered throughout the city today. Each windmill holds its unique charm and offers visitors a glimpse into Berlin's rich milling heritage. So, let's go through some of the Windmills in Berlin we have visited.

We started visiting windmills in Berlin once we discovered the one in Neukölln by accident. And we have been seeing them since then. It became a kind of hobby for us.
This article will explore three remarkable windmills in Berlin: the Britzer Muhle, Gatower Mühle, and Marzahn Windmills.
Exploring Windmills in Berlin: Treasures of Traditional Craftsmanship
The Bockwindmühle in Marzahn
The Marzahn Windmill is a remarkable attraction that showcases traditional craftsmanship. With a blade diameter of 20.5 meters and a weight of 45 tons, this impressive mill demonstrates the mechanics of grain milling.
Visitors can witness the milling process, buy baked bread made from the mill's flour, and explore the millstone garden and a permanent exhibition on Marzahn's milling history. Additionally, the windmill serves as a romantic wedding venue, offering couples a picturesque setting to exchange vows.
The Marzahn Windmill reminds visitors of the city's milling heritage and provides a delightful experience for all ages.
The Britzer Muhle in Neukölln
One of Berlin's most iconic windmills is the Britzer Muhle. With its towering presence and rustic charm, this majestic structure is a testament to the craftsmanship of bygone eras. With a history dating back to the 19th century, the Britzer Muhle has witnessed the city's transformation over time.
Today, it is a popular tourist attraction in Neukölln, allowing visitors to admire its traditional architecture and learn about its historical significance.
The Gatower Mühle in Gatow
Another remarkable windmill that showcases Berlin's milling heritage is the Gatower Mühle. This picturesque mill, located in the quaint neighborhood of Gatow, offers visitors a chance to step back in time. Its impressive size and traditional design make it a captivating sight for locals and tourists alike.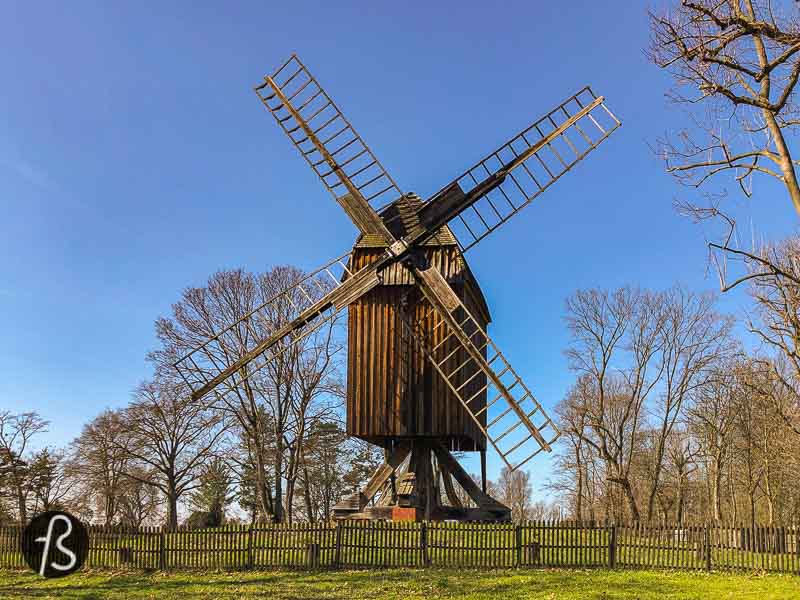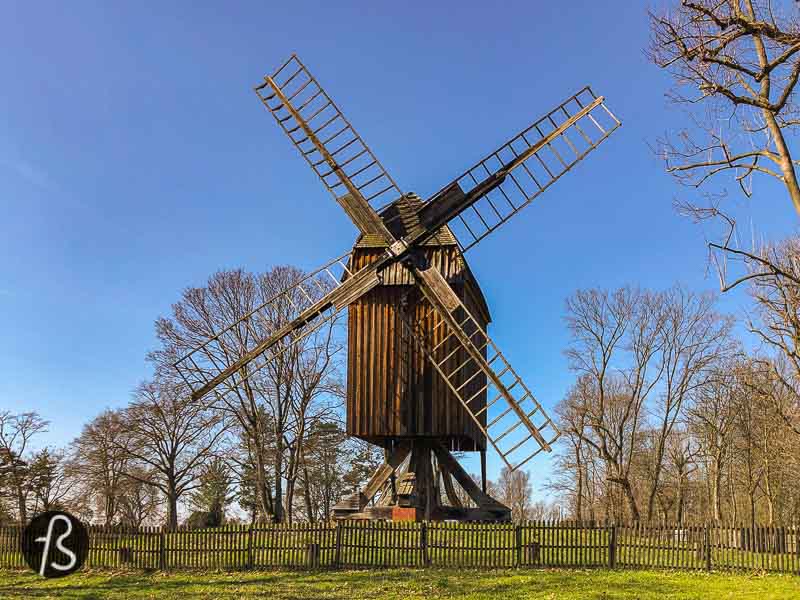 As you wander around the Gatower Mühle, you can almost hear the echoes of the past, conjuring up images of hardworking millers and their dedication to producing quality flour.
Berlin's windmills are a beautiful reminder of the city's rich cultural and historical heritage. While we have only explored three windmills in this article, it's worth noting that Berlin is home to eight standing windmills.
In future posts, we will have the pleasure of sharing our experiences and insights from each one.
From Flour to Romance: Windmills in Berlin as Treasures of Traditional Craftsmanship