If you are looking for the best burger in Berlin, you will find it at BBI – Berlin Burger International. We researched, and every burger we tasted pointed to this tiny burger joint on Pannierstraße.
If you don't believe us, just look at the pictures below, take the bus and go there. Try it, and I bet you are going to have one of the best burger experiences of your life. This is not a joke.
While walking to BBI, we discussed how we heard about this place. Maybe one of us was waiting for the M-29 on Pannierstraße and saw the site; perhaps one was reading about it online. We are not sure about it, but we can say that we love this place.
Berlin Burger International, the best burger in Berlin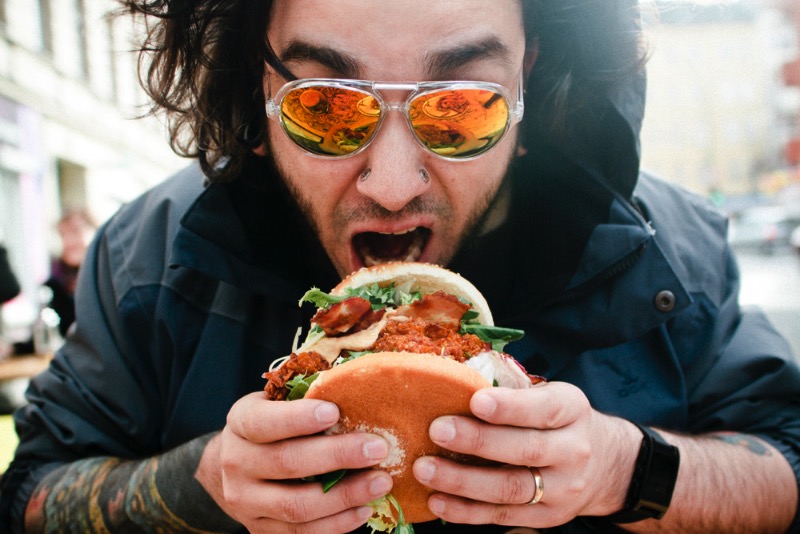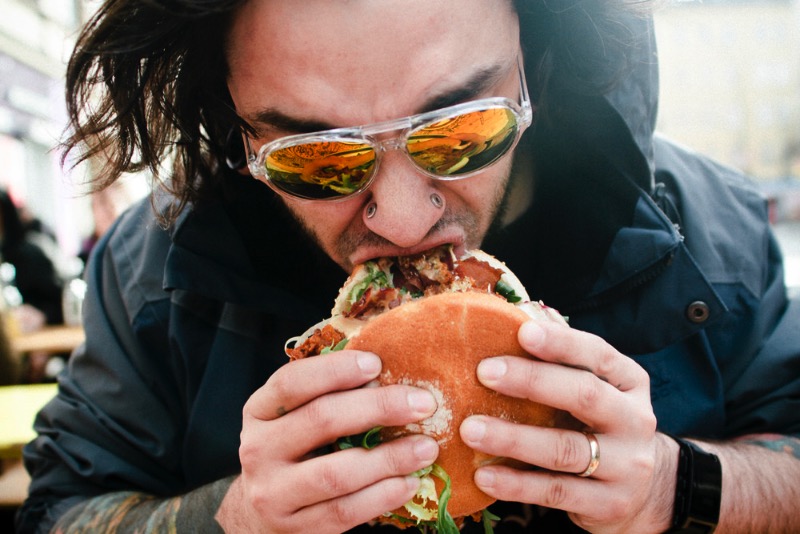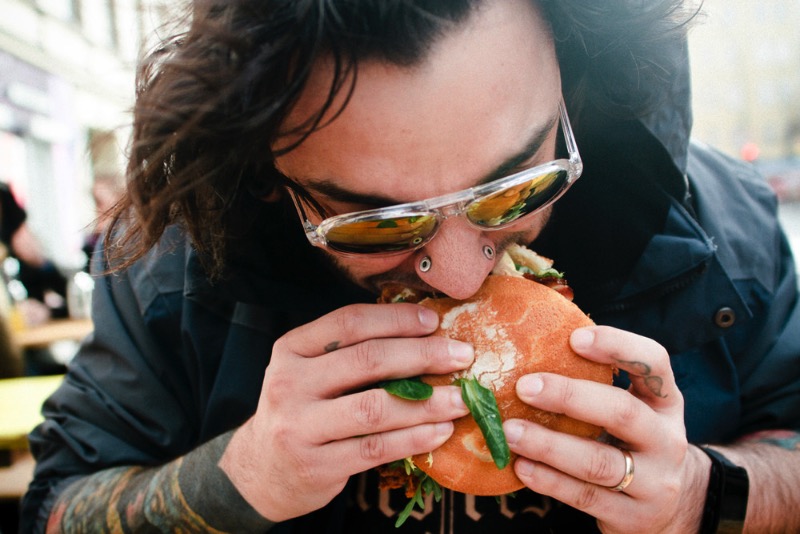 The first thing you will notice about BBI is that the place is small. Really small. There are no bathrooms; most of the time, it is just a queue going straight to where you can order your burger. We like to think this is one of the charms of this place since the lack of space might separate the wannabes from the burger lovers if you know what we mean.
The bad part is that BBI has a rush hour. Since this is not Burger King and every burger is handmade, it will take a while to cook the best burgers in Berlin. So, depending on when you get there, prepare yourself for a waiting time from 5 minutes to half an hour. Buy a beer and enjoy that you are at BBI; the best burgers of your life are just minutes away. Think about that, and time will go by faster.
Ordering the burger is always the easy part for us. We always go for the special and some chili cheese fries. This way, we can try different burgers every time we go there, and the specials are always unique in how they taste. The special of the month in march 2014 was called Kiki Nut, and it is the one you can see in the picture above.
Since we started going to BBI, we had the Omega Rösti, La Gordonita and, our favorite one ever, El Gordo. They don't change the specials every month, but we like to think that they do so we can have an excuse to go there and try a new burger.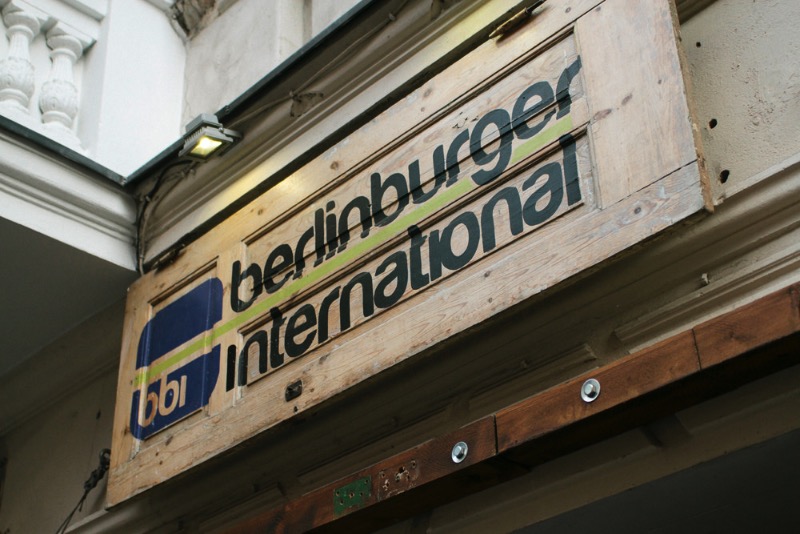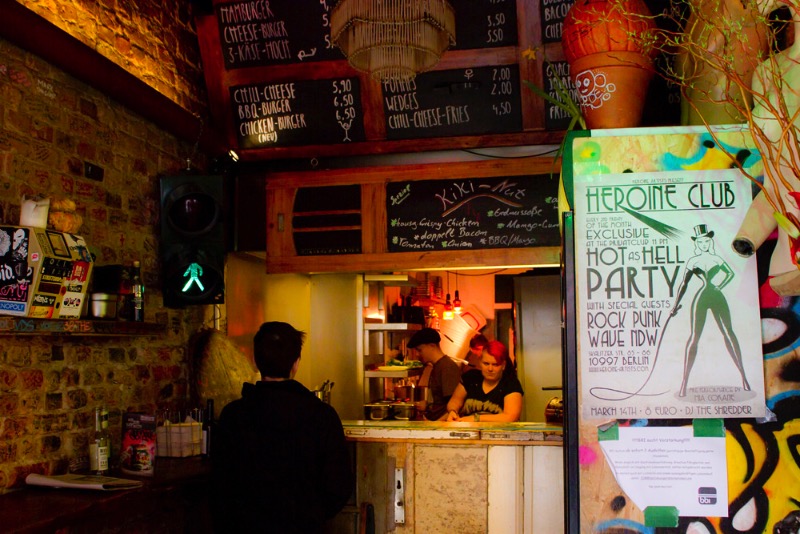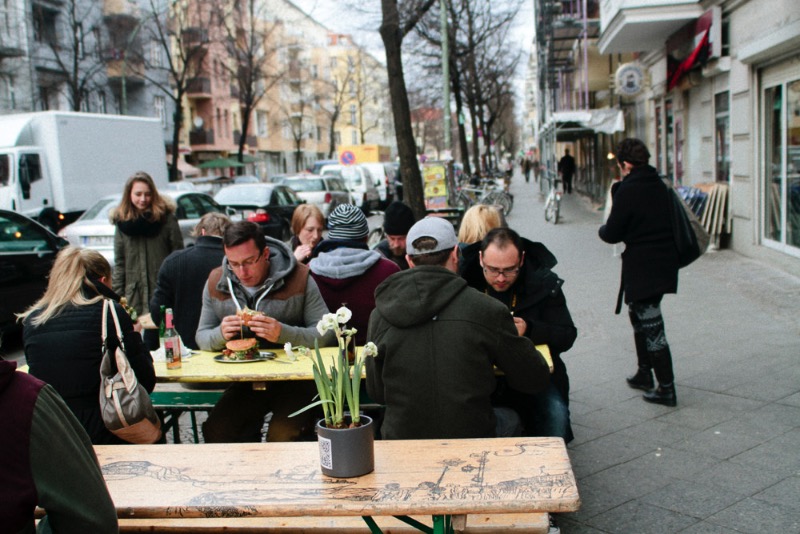 Do we need to say that eating at Berlin Burger International is a messy experience? You saw the size of the burgers here, and maybe you were thinking This doesn't fit in my mouth. This might be a problem for some, but we devised techniques after going there a few times.
This is how much we love BBI; we thought about ways of eating the burger there and tried different options. Yes, we are like this. Wear a napkin like a bib and messily enjoy this burger. It is part of the whole experience.
Did we mention anything about the fries? No? Ok. When you go to Berlin Burger International, you might expect a great burger experience since you got the point of this review. But, when you go to Berlin Burger International, you must know they also make great fries. It is almost as good as the burgers, if this is possible.
The chilli cheese fries are our favorite, and we would advise anyone to go there and order those. But they might be too big for some people, but don't let this be in your way. Don't think twice; order the special burger, a beer, and some fries, and you will be in heaven for a few minutes.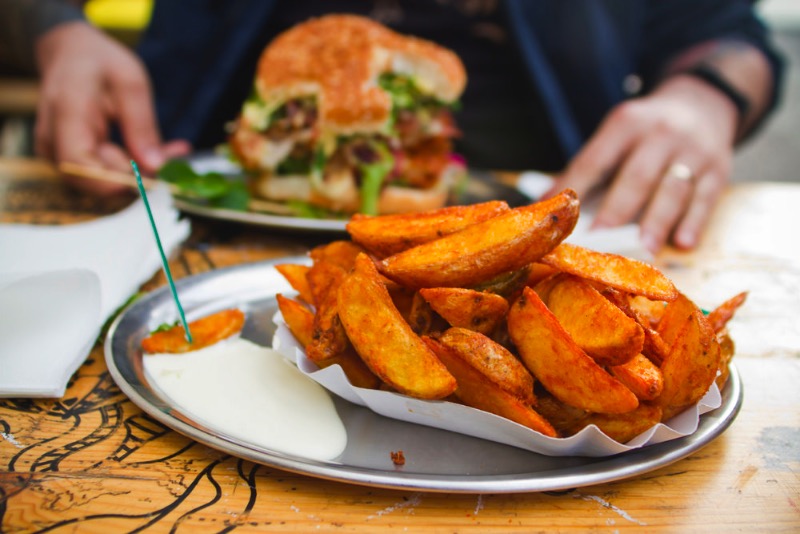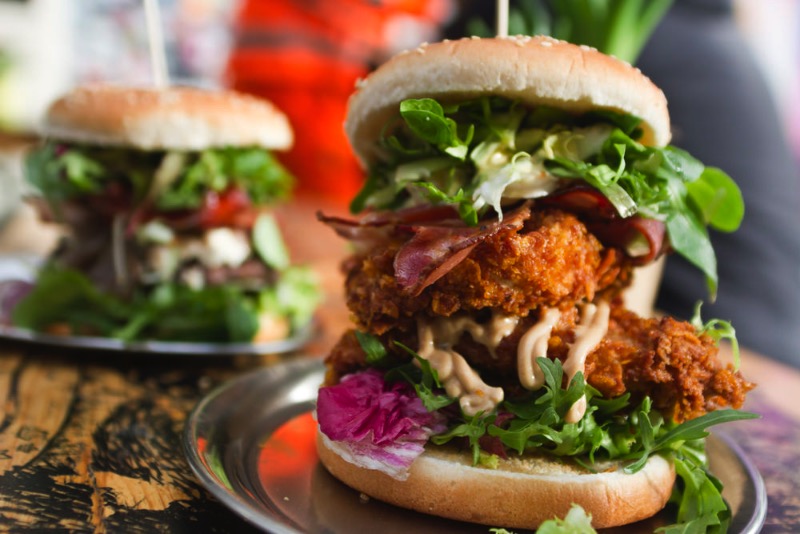 And, on a last note to everybody reading this: if you like bacon, you need to eat it at Berlin Burger International. That is it.